Beautiful outdoor furniture is a worthwhile investment, but falling prey to the common storage mistakes people make in winter could cost you a lot – potentially the whole set, in fact. 
If that's the case, why do so many go to the effort of sourcing the best outdoor furniture for their space and budget, only to risk its condition through the winter months? It usually comes down to a lack of awareness regarding appropriate backyard storage ideas, and in some cases, a misunderstanding around the word 'weatherproof'.
'It may well say it on the label, but is outdoor furniture weatherproof all year round, really? Surviving the odd rain shower is one thing, but hard frosts, high winds and snow storms… That's a whole different ball game. You'll need to be confident in how to store your outdoor furniture properly if you want it to survive the winter', says Millie Hurst, Solved section editor, Homes & Gardens. 
Millie Hurst
Social Links Navigation
Section Editor
Millie Hurst is Section Editor at Homes & Gardens, overseeing the Solved section, which provides readers with practical advice for their homes. Millie has written about and tried out countless cleaning and DIY hacks in the six years since she became a journalist, and has worked in both London and New York. 
Outdoor furniture storage mistakes people make in winter 
Why learn from your own outdoor furniture mistakes when you can take heed of those made by others? Save yourself the hassle – and the money – by getting it right the first time around. We've asked the experts to share the winter storage blunders they see most often.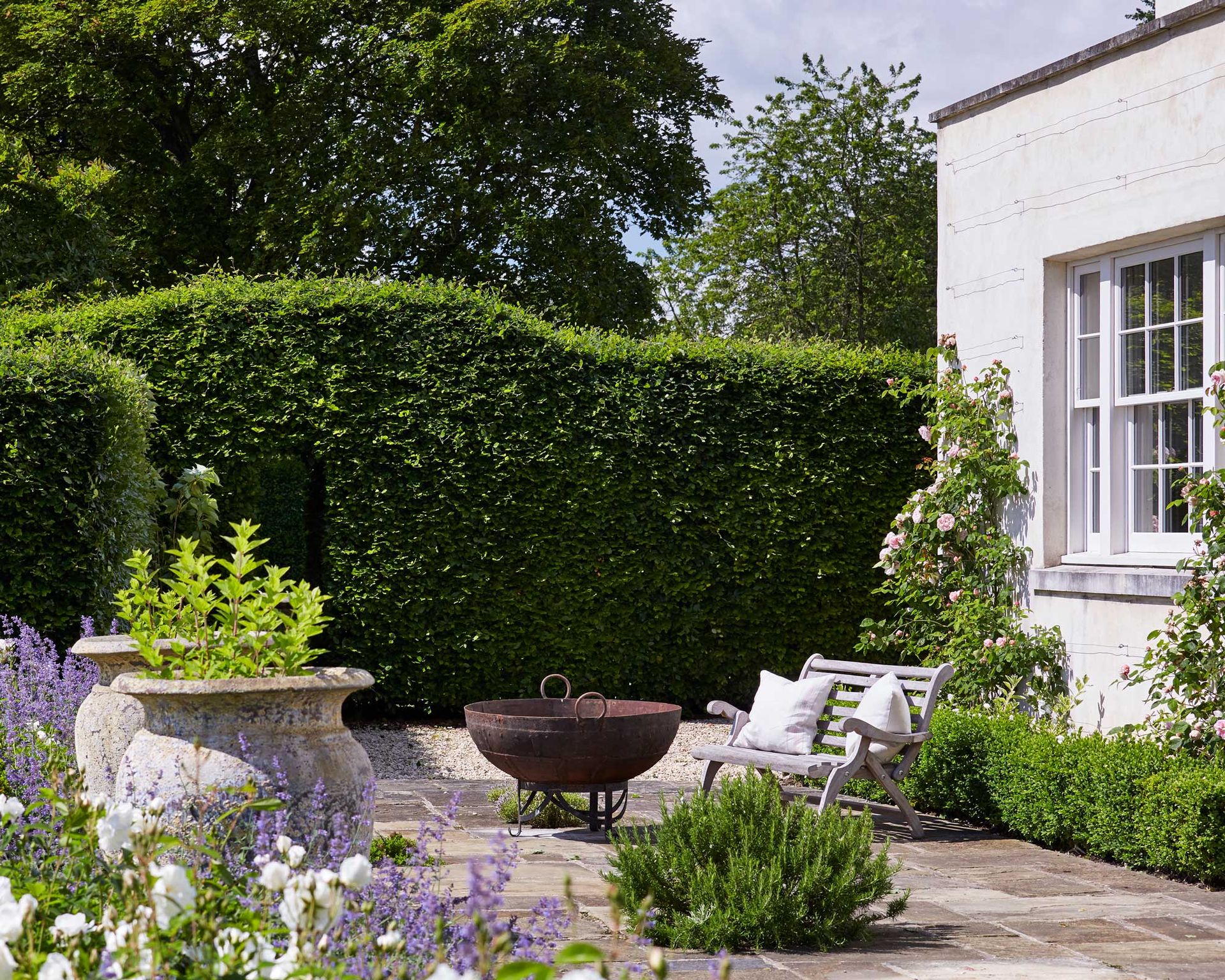 (Image credit: Future)
1. Failing to appreciate the level of care required
Regardless of how 'hardy' you think your outdoor furniture is, it will require some form of storage to keep it in good shape over the winter. It's important to be realistic about this when deciding what to buy. 
'You may well love upholstered seating and powder-coated finishes, but looks aren't everything, and if you're not prepared to commit to the appropriate storage requirements over the winter months, they'll fade anyway. You're better off opting for a lower-maintenance material, such as hardwood or HDPE', says Jennifer Ebert digital editor, Homes & Gardens.   
Jennifer Ebert
Social Links Navigation
Editor, Digital
Jen is the Editor (Digital) of Homes & Gardens. Before starting this position, she had completed various interior design courses at KLC Design School, as well as working across Ideal Home, LivingEtc, 25 Beautiful Homes and Country Homes & Interiors as an interiors writer.
2. Lacking indoor storage space
Even if you appreciate the level of care required, you'll still need to ensure you've got the means to carry it out. For example, depending on what material you've chosen, there's a chance your outdoor furniture will need to be moved indoors over the winter. Failing to recognize that you simply don't have the space could leave you with a whole lot of furniture – and nowhere to put it.
'It's essential to choose furniture that suits your requirements and needs', says interior designer Juliette Thomas, founder and director of Juliettes Interiors. 'From synthetic rattan that can take whatever is thrown at it to wood and upholstery which needs further care and attention, choose your furniture material wisely'.
3. Storing outdoor furniture in the wrong place – or in the wrong way
While you may think you've found the perfect spot, there are a few things you'll need to check beforehand if you want to ensure your outdoor furniture comes out of storage looking as good as when it first went in. 
'Storing furniture in an area that is prone to moisture or extreme temperature fluctuations, such as a damp basement or an unheated garage, can cause mold, mildew, and other forms of damage', says Shlomo Cherniak, owner of Baltimore-based Handyman Services company.  
Similarly, you'll need to pay attention to how you're storing it. 'Improperly stacking or piling furniture can result in scratches, dents, and other forms of damage. It is important to stack furniture in a way that minimizes contact between pieces and provides adequate support', adds Shlomo.
Shlomo Cherniak
Social Links Navigation
Handyman
Shlomo Cherniak is a handyman and founder of Cherinak Home Services in Baltimore. He has over seven years of experience in home improvement, with him and his team specializing in everything from installing kitchen cabinets to fixing leaky faucets to hanging pictures on the wall.
4. Leaving covers on for too long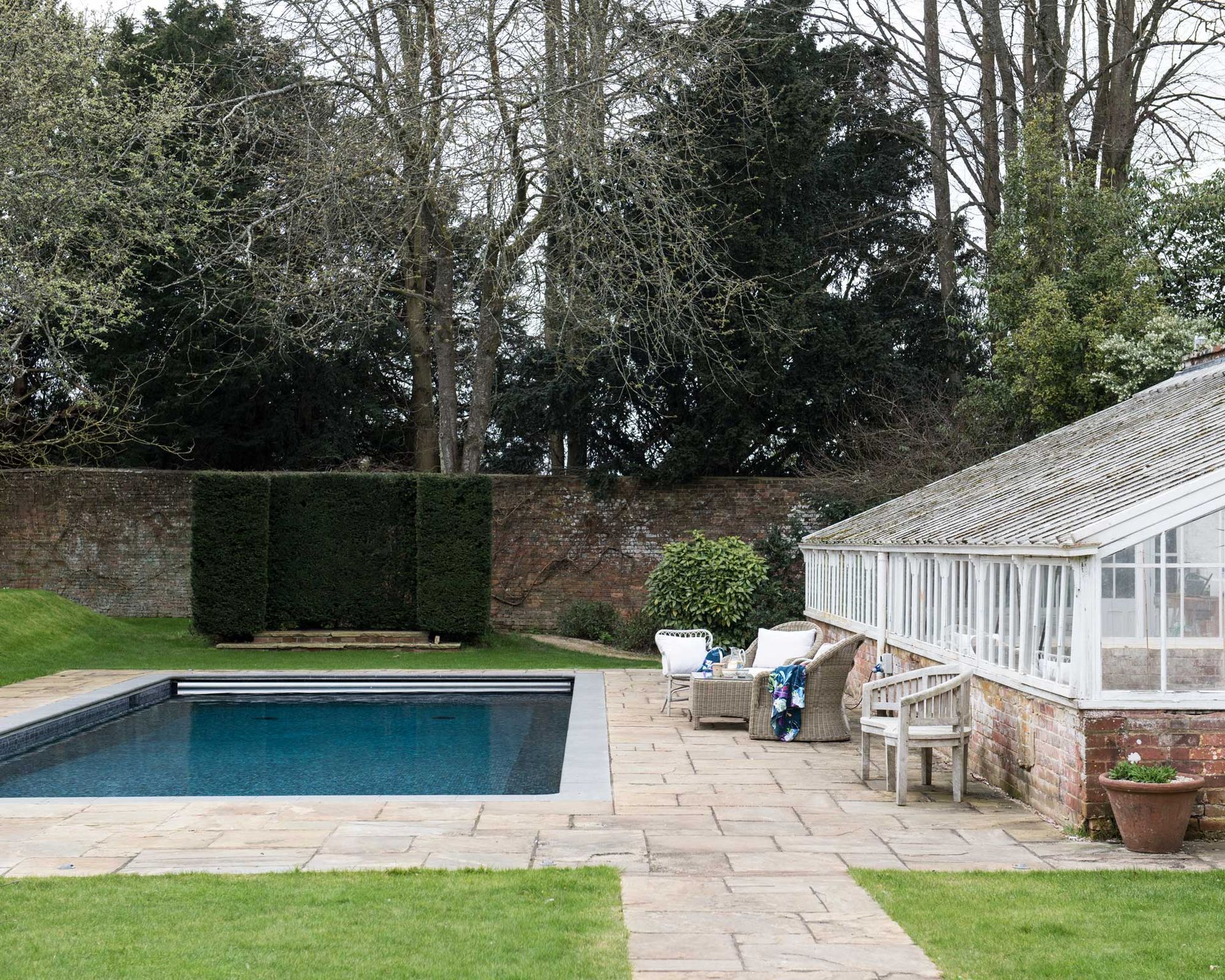 (Image credit: Future)
If you're leaving your outdoor furniture frames outside over the winter, covering them up so they're not exposed to the elements is the best thing you can do to maintain their condition. It's common sense, right? 
And it's not hard to do either; there are plenty of durable options, available in a variety of sizes, such as this waterproof patio furniture set from Walmart.  However, what's not so common sense is the fact that leaving covers on too long can actually have the reverse effect. 
'When the wintery weather has passed, furniture covers can actually do more harm than good. If the temperature outdoors is particularly high, heat can get trapped under your furniture covers, damaging the cushion fabric and filling. So, when the balmy weather returns, always be sure to remove your cover and store it away for the next rainy day!', says Patrick Bridge, chief operations officer at Harbour Lifestyle. 
5. Assuming outdoor fabrics can be stored in the same way as the furniture itself
If you've been searching for outdoor living room ideas, it's likely that outdoor fabrics feature. While you may be able to leave the frame outside with just a cover on, cushions are a different matter – they may be part of the same set, but that doesn't mean they should be stored in the same way. 
'Plastic cushion covers are fine to use overnight throughout the summer, but there's no way they'll stand up to winter extremes, even if you've treated the fabric with an upholstery protector', says Millie Hurst. 'Clean your outdoor cushions and dry them thoroughly before storing in an airtight bag or container, ready for spring. The same goes for blankets, throws and cleaning outdoor rugs, too'. 
6. Not elevating it off the ground
We tend to channel our efforts into protecting the surface of our outdoor furniture while giving little thought to what's beneath. If you've left it to stand in muddy, damp grass or on a puddle-prone patio, it's going to be, quite literally, on its last legs before the winter's out.
Move it onto a hard surface or raise it off the ground using slabs or bricks to prevent damp rising up through the legs. 
7. Failing to clean it properly
'One of the most common mistakes I see personally is people storing furniture without properly cleaning it beforehand. This can lead to pest infections, which usually results in pretty significant damage by the time you bring it back out for spring, ', says Dan Bailey, president of WikiLawn Tampa Lawn Care. 
'Even if it survives the pests, leaving dirt and grime to sit on your furniture for months on end can cause permanent damage to the finish. No amount of spring cleaning will reverse it, unfortunately'.
With that in mind, you'll really want to familiarize yourself with how to clean outdoor furniture ahead of the winter months, and be sure you factor in enough drying time, too.
8. Carrying out maintenance after the winter months, as opposed to before
'While many wait until spring or summer to perform routine maintenance tasks like washing and re-lackering, taking the time at the end of the season protects outdoor furniture when weather damage is most common', says Laura Rich, product developer at Furniturebox. 'After a quick dust-off, it also means outdoor furniture is ready to use on the first day of sunshine'.
9. Forgetting to check in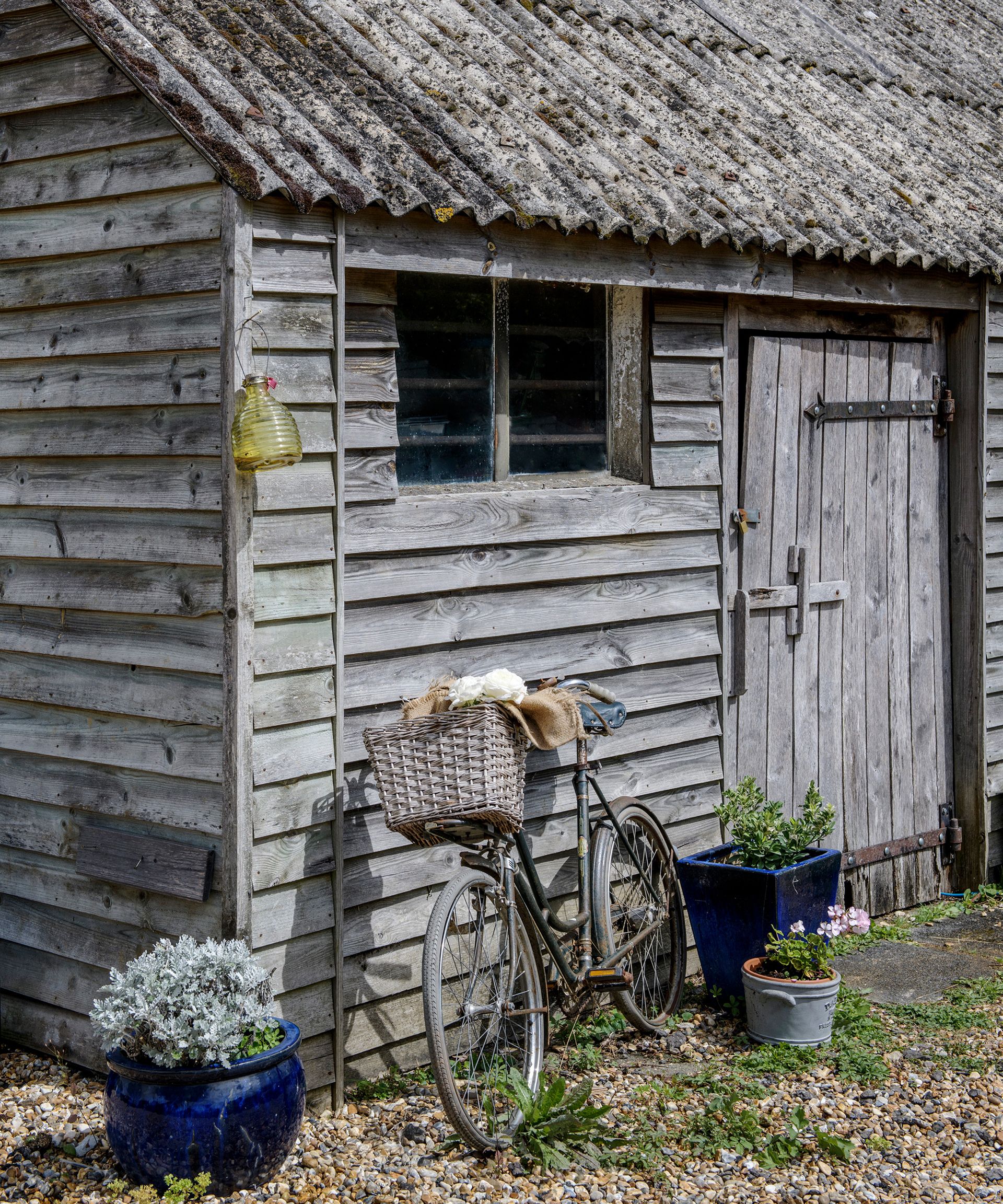 (Image credit: Future / Polly Eltes)
However carefully you've tucked it away, it only takes one bout of high winds or flooding to mess with your outdoor furniture winter storage solutions. Assuming everything is a-ok is a costly mistake that's easily avoided simply by checking in every once in a while. Make sure the covers are still fitting snugly and brush off snow, ice and debris before it builds.
FAQs
How do you store furniture outside in the winter?
Ideally, you'd store outdoor furniture inside over the colder months to keep it protected from the elements, but if this isn't possible, fitted outdoor furniture covers are your best bet or a tarp at the very least. While you want them snug, be sure to leave a little room so that air can circulate. Elevate your furniture off the ground to prevent damp from spreading up the legs and bring any outdoor fabric elements inside. 
Have you been making these outdoor furniture storage mistakes over winter? Don't panic, as you can see, they're easy enough to solve. Invest the time now into caring for your pieces properly and you'll reap the rewards come springtime!