Temperatures are heating up all across the country, and that means summer is basically here. (Wishful thinking? Maybe..) That means it's time to get outdoors, whether you're going for a run or just soaking up the sun. And the best way to do that is in your backyard, your fav drink of choice in one hand, a book in the other, sitting on a ~good~ chair.
If you don't have solid patio furniture, it's your lucky day—Amazon's is *extremely* on sale right now! Like, you can get between 15 and 52 percent off on new outdoor furniture. I sifted through Amazon's site to find the best picks for you, and whether you want to start with just one chair to soak up the sun in, or a full outdoor couch set, there's something on this list for everyone.
Devoko Five-Piece Patio Furniture Set
Now 24% Off
Credit: Courtesy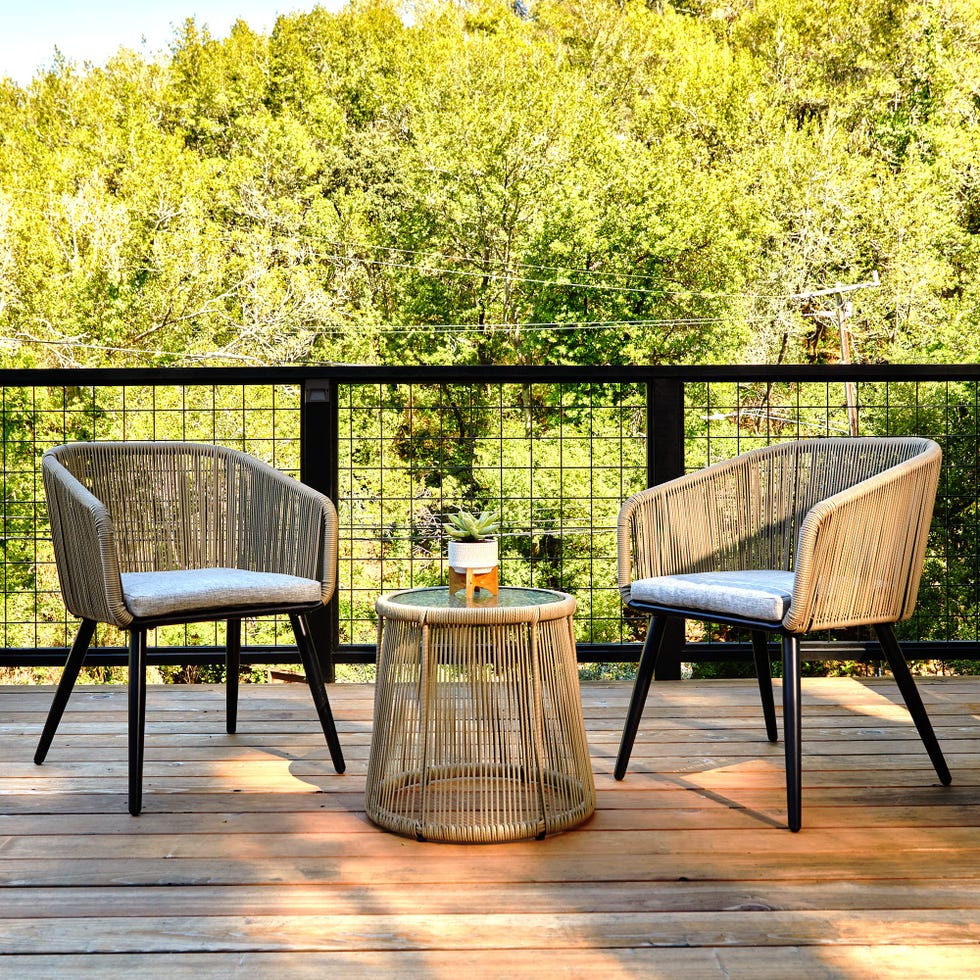 EAST OAK Patio Furniture Set
Now 20% Off
Credit: Courtesy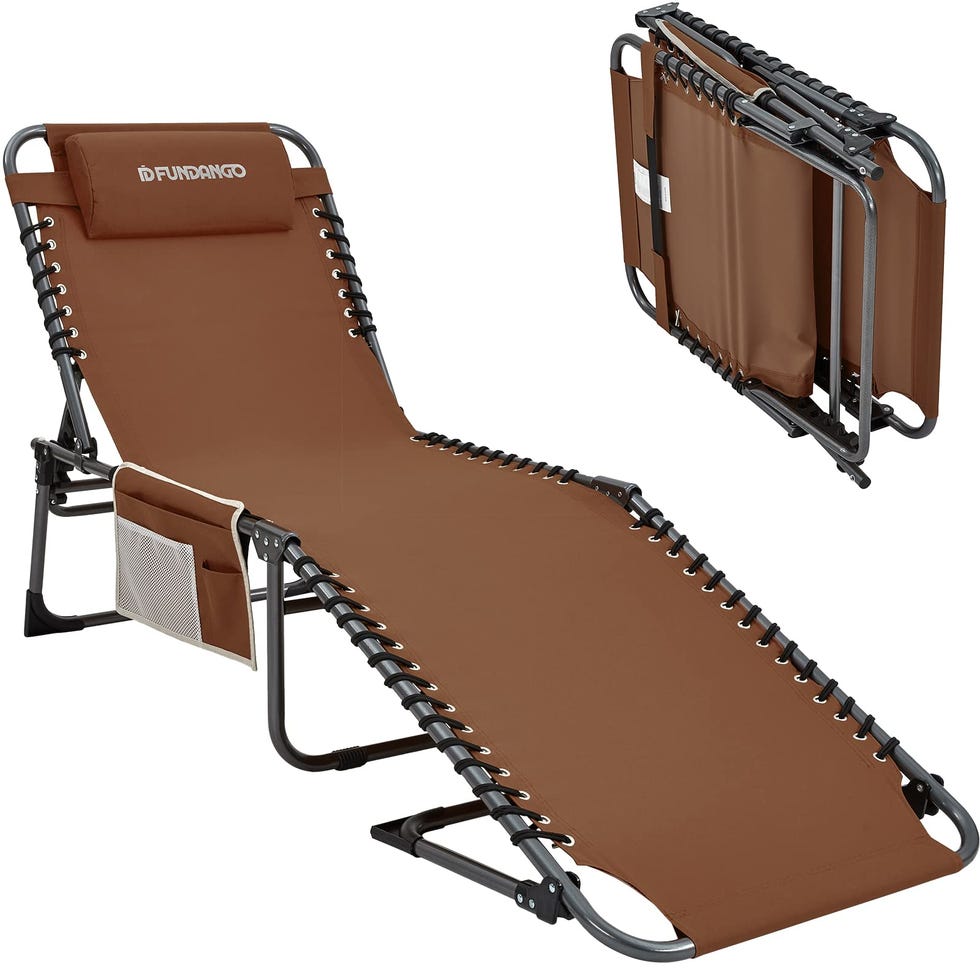 FUNDANGO Outdoor Chaise
Now 30% Off
Credit: Courtesy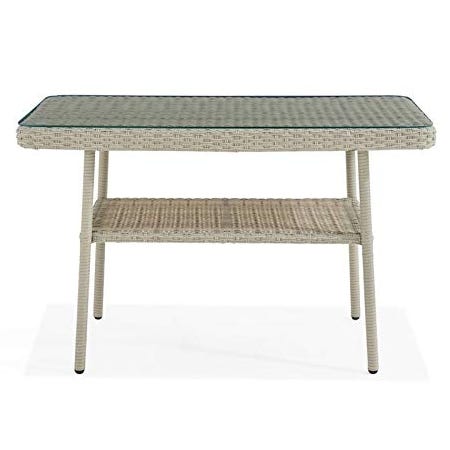 Alaterre Furniture Windham Wicker Outdoor Cocktail Table
Now 48% Off
Credit: Courtesy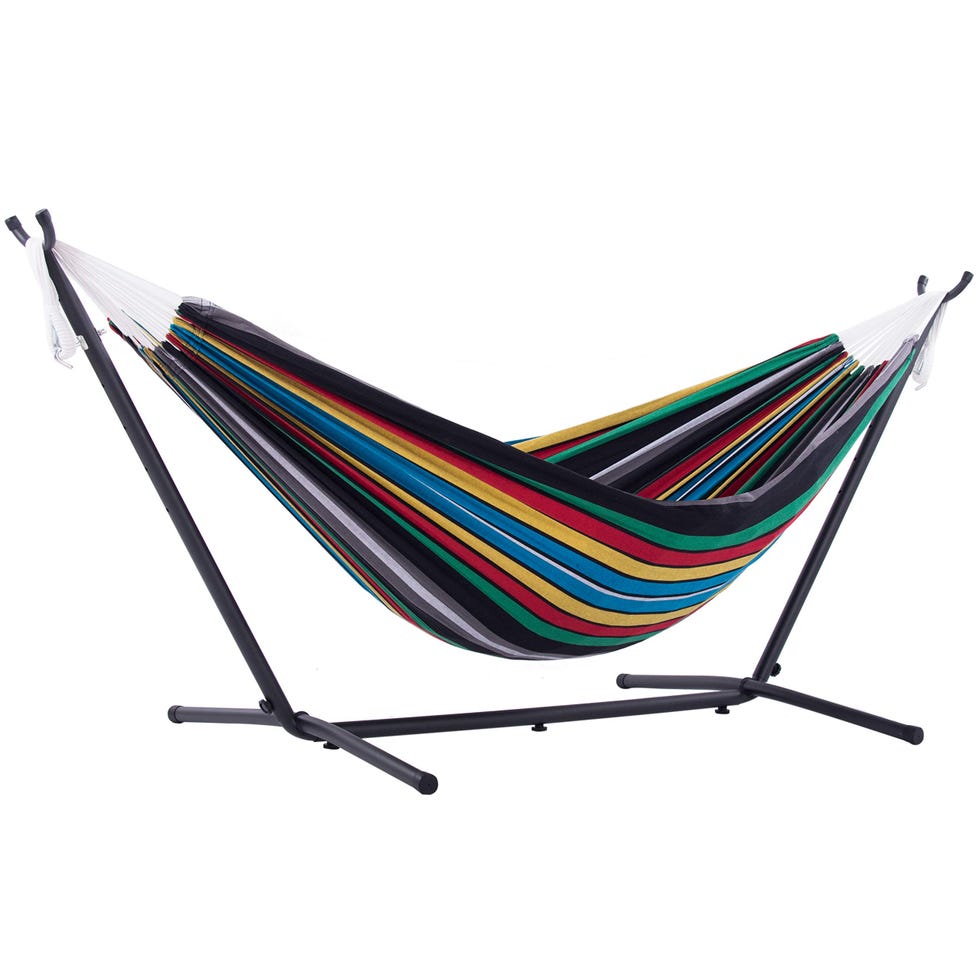 Vivere Hammock
Now 52% Off
Credit: Courtesy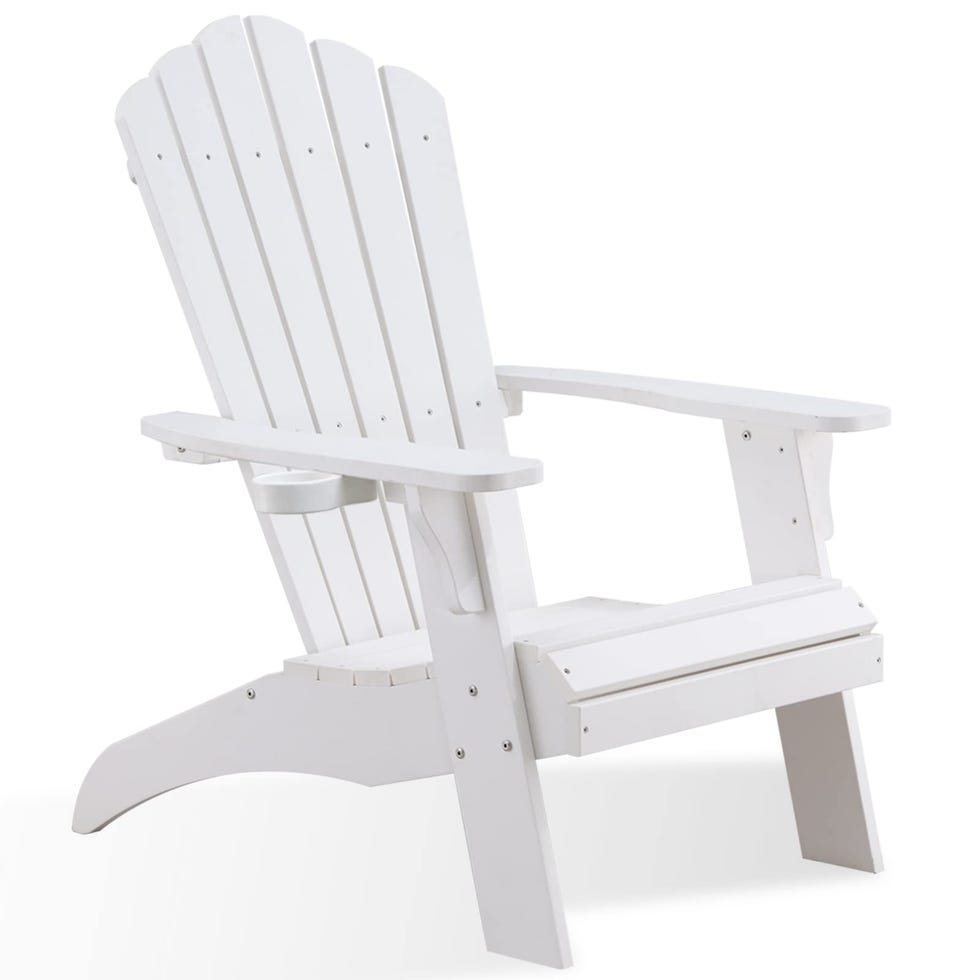 Psilvam Chair
Now 15% Off
Credit: Courtesy
Coming in hot, there's the Devoko five-piece patio furniture set, which is a cushioned sectional sofa and a table. Right now, it's 24% off, retailing for just under $350! Considering it has over 6,000 ratings and a 4.2-star average, people must love this set. Reviewers say it's comfy, holds up super well, is a great size for even a smaller porch, and is easy to stack together on windy days, so nothing blows away.
More From Women's Health
play iconThe triangle icon that indicates to play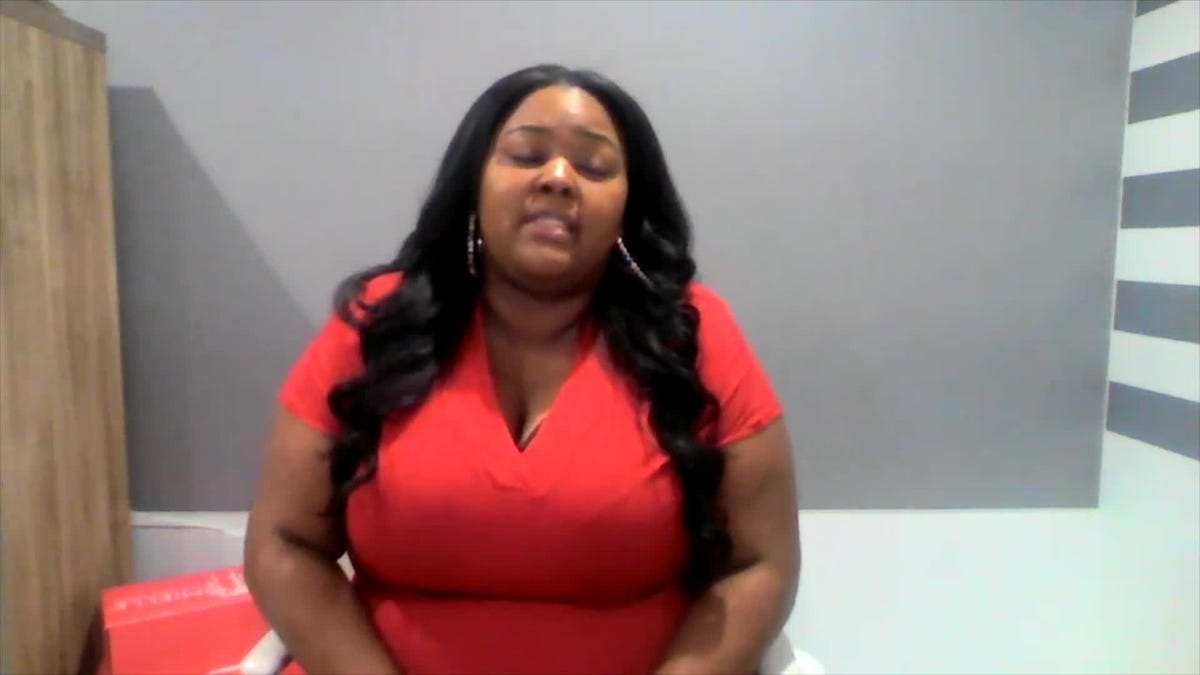 Next up, I have to highlight the EAST OAK patio furniture set with handwoven wicker chairs, because it's cute AF. It would be a great starter set for someone who wants patio furniture, but doesn't want to invest in a big couch just yet. With two chairs and a little table to match, you can kick your feet up and sit peacefully outside. At 20% off, this set is selling for about $264 right now.
Let's also talk about the FUNDANGO chaise, though. I used to have one of these chairs when my family went to the beach, and sitting on it was legit heaven on Earth, so I recommend you get one, too. Costing just $63 (!!!) RN, this chair has over 100 five-star ratings. Customers say it's high-quality and sturdy, and is a great nap chair. I love to hear that!
Speaking of napping, last but not least is the Vivere hammock, which, yes, totally counts as patio furniture. This specific one comes in several patterns and colors, and it has 1,500 five-star ratings, NBD. Reviewers love how it's comfortable, easy to setup, sturdy, and easily adjustable. (Heck yeah!) Higher-quality naps = coming your way.
Here's to spending more time outside this summer!
Woman's healthWoman's health Lettermark logo
Addison Aloian (she/her) is an editorial assistant at Women's Health. When she's not writing about all things pop culture, health, beauty, and fashion, she loves hitting leg day at the gym, shopping at Trader Joe's, and watching whichever hockey game is on TV. Her work has also appeared in Allure, StyleCaster, L'Officiel USA, V Magazine, and Modern Luxury Media.