The restoration of Sydney's Bondi Pavilion and the transformation of a rusty 1901 water tank into a "sound chapel" are among the 17 winners of the 2023 National Trust Heritage Awards.
Tonkin Zulaikha Greer Architects received the Judges' Choice Award for the Bondi Pavilion restoration, described as "an incredible project that has completely revived this iconic building."
The winner of the Adaptive Re-use category is Cobar Sound Chapel, a permanent sound art installation in Cobar, New South Wales created by composer and sound artist Georges Lentz in collaboration with Glenn Murcutt.
View gallery
Image:
Anthony Browell
Other winners include a gleaming six-metre-high sculpture by Aboriginal artist Judy Watson and a restored Art Deco Greek café in Gundagai.
The winner in the Advocacy category is the Millers Point Community Resident Action Group, whose "Don't Block The Rocks" campaign sought to protect The Rocks from "developers' greed" just as Jack Mundey and the Green Bans did in the 1970s.
"Congratulations to this year's 17 winners and thank you to all of those who entered the awards," said National Trust (NSW) CEO Debbie Mills.
"We saw a huge range of projects, and judges were truly impressed by the dedication and imagination that has gone into preserving special places for everyone."
NSW heritage minister Penny Sharp said the projects showed the diversity of heritage across the state.
"These winning projects are a reminder of the many ways we can interpret and protect our shared stories. From Sydney to Gundagai, these projects show that it is possible – and imperative – to bring heritage to life for the people of New South Wales to enjoy and explore," Sharp said.
Architect Matt Devine chaired the jury, which featured Barrina South, Caitlin Allen, Charles Pickett, David Burdon, Kathryn Pitkin and Lisa Harrold.
The 2023 winners are:
Judges' Choice
Bondi Pavilion Restoration and Conservation project – entered by Tonkin Zulaikha Greer Architects
Aboriginal Heritage
bara Monument for the Eora – entered by Judy Watson, Hetti Perkins, City of Sydney, City Plan Heritage, UAP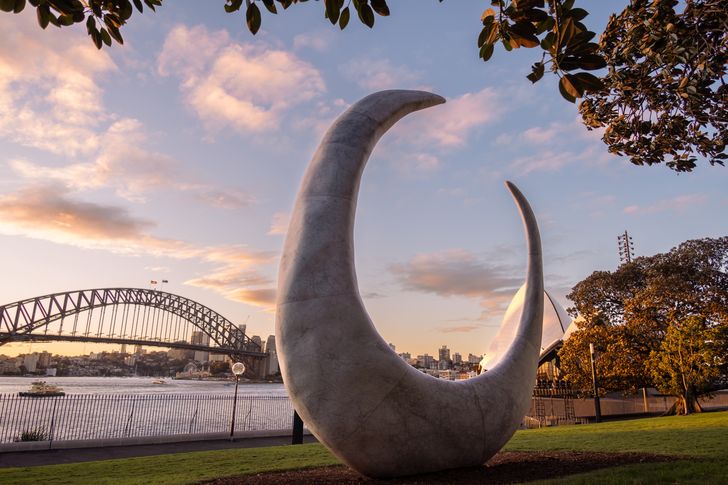 View gallery
Image:
Chris Southwood
Adaptive Re-use
Cobar Sound Chapel – entered by Cobar Sound Chapel Ltd
Advocacy
Don't Block the Rocks – entered by Millers Point Community Resident Action Group Inc
Conservation – Built Heritage
"Ways Terrace" 12–20 Point Street, Pyrmont: Conservation and Upgrade Project – entered by Land and Housing Corporation, Department of Planning and Environment
Millers Point Townhouse – entered by Design 5 Architects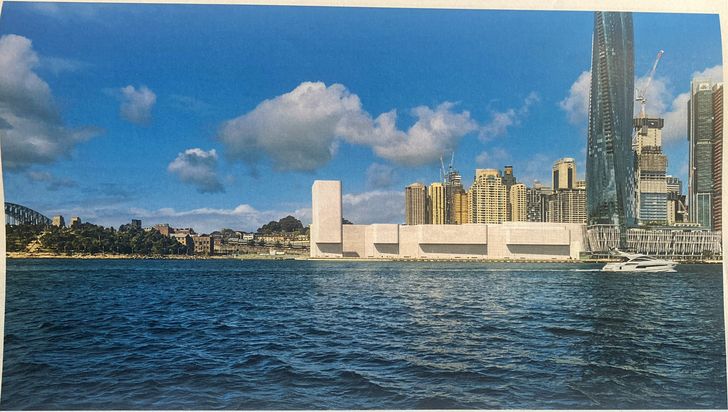 View gallery
Image:
Millers Point Community Resident Action Group Inc.
Conservation – Interiors and Objects
The Yellow Dress Project – entered by National Institute of Dramatic Art (NIDA)
Conservation – Landscape
Northern Rivers Rail Trail, Tweed section – entered by Tweed Shire Council
Education and Interpretation
Remembered and Revisited: Victoria Theatre Newcastle – entered by Out of the Square Media, Century Venues and Gavin Patton
Events, Exhibitions and Tours
Building Bridges Emu Projection – entered by Clarence Valley Council
Mulaa Giilang: Wiradjuri stories of the night sky – entered by Orange Regional Museum
Resources and Publications
Storyplace – entered by Museums and Galleries of NSW
Gunyah Goondie and Wurley – entered by Thames and Hudson Australia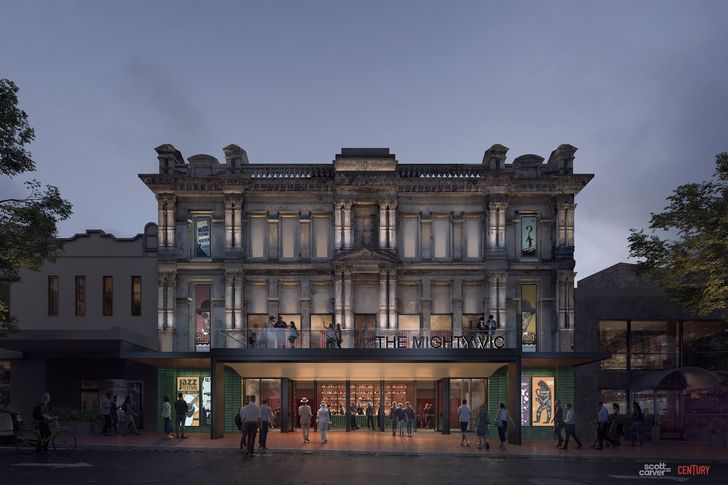 View gallery
Image:
Courtesy National Trust
President's Prize
Restoration of the Niagara Cafe, Gundagai – entered by Luke Walton and Kym Fraser
Lifetime Achievement
Ian Stapleton
Heritage Skills
Ken Ellis
Cathy Donnelly Memorial Award
Sharon Veale