Community growers in Ireland are calling for stronger legal protections for the country's growing number of allotments and community gardens.
It follows the recent omission of any reference to community growing in draft planning and development legislation currently making its way through the Dáil, highlighted by voluntary group Community Gardens Ireland.
This legislation will replace the 2010 Planning and Development Amendment Act which defines allotments and provides for councils to reserve land for communities to grow their own food.
The Department of Housing and the Oireachtas Committee dealing with the draft legislation have acknowledged the oversight, and said it would be rectified in the final draft Bill.
But while CGI's Chairperson Donál McCormack said this is a welcome first step, he believes stronger community growing legislation is needed.
"This is good, to get some wording back in, but we don't actually know what that wording is going to be," Mr McCormack said.
"We have made a submission in the last couple of days to recognise elements such as community gardens for the first time and to basically have a stronger community growing law in Ireland, to make it easier for people to access land in the first place and to increase the amount of allotments and community gardens we have in the first place in Ireland."
Eight Irish local authorities currently do not provide any community growing spaces at all.
Donál McCormack, chair of Community Gardens Ireland
Mr McCormack said that in Denmark, which has a similar population to Ireland, there are 40,000 allotments, while in Scotland, local authorities are obliged to keep a waiting list for allotments and to provide land for them if there are more than 15 people on a waiting list.
Maria Young is a member of the Cork Food Policy Council and Green Spaces for Health and co-ordinates the Togher Community Garden – one of 29 community growing spaces in Cork city.
It opened 14 months ago on Cork City Council land and has been going from strength to strength becoming increasingly embedded in the life of the local community.
She said it was a revelation to her that there was no reference at all to community gardens in the 2010 legislation.
"Yes, it is a shock and the fact then that it was removed – any reference at all to allotments – was also quite shocking," Ms Young said.
"We have been told it is an omission, it needs to be fixed, we need to establish protection for community gardens and allotments, it is extremely important."
This concern is shared by allotment holders at Ballincollig's Regional Park, home to 81 allotments since 2013.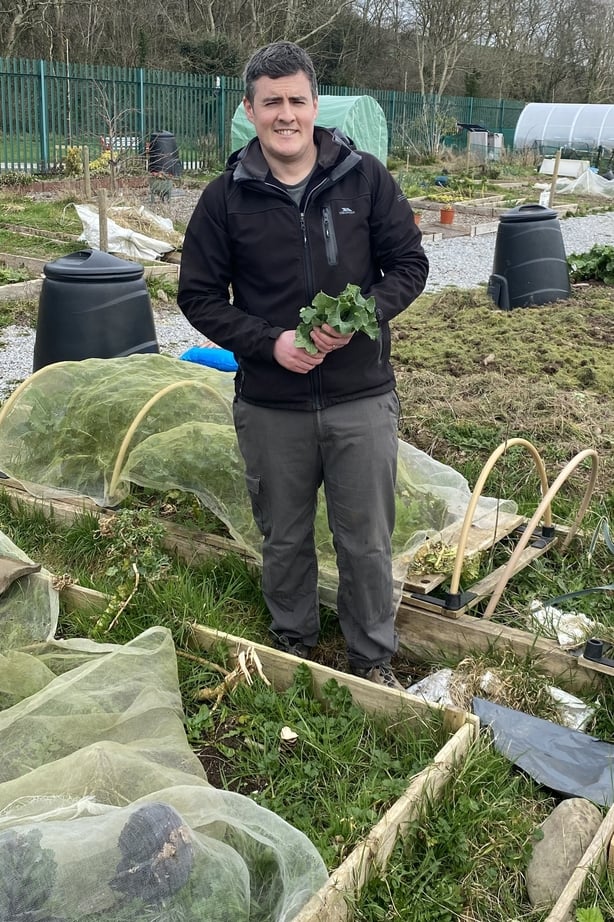 John Kinsella is on the Ballincollig Regional Park allotments committee
John Kinsella has an allotment here for the past six years.
"We wouldn't have expected it with the experience over the last three years (with Covid), and how the importance of community gardens or outdoor growing spaces became over the course of the pandemic, and the demand that shot up from there, that there was an opportunity for the Government to increase protections for allotments and introduce a definition and protections for community garden growing spaces," he said.
"Even (in) the Programme for Government 2020 itself, the coalition partners lay out they will work with local authorities, local communities, to develop community gardens, allotments and urban orchards.
"So it is there, and to have omitted that is probably careless at best so we welcome that it was said that it was an accidental omission but we would be concerned that they'd need to follow through now with bringing in the protections."