The project, one of the most requested by local residents, has a budget of 1.6 million euros and a build time of 17 months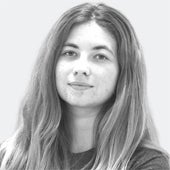 Sierra de Yeguas (Antequera) has moved one step closer to making the new covered sports pavilion, one of the infrastructures most demanded by residents, a reality.
The town hall has put the project out to tender and any interested company may submit a proposal before Thursday 29 September.
The work has a budget of 1.6 million euros, of which, one million euros will come from financing accredited by Unicaja, which the council will have ten years to repay. The balance will come from the town hall coffers.
The project includes the covered sports complex, along with an adjoining 400 square metre multi-sports facility and two covered padel tennis courts.
The town's mayor, José María González said that the work, which has an execution period of 17 months, is expected to start before the end of the year.
"We are very happy that this action can now be carried out so that the residents of Sierra de Yeguas see the commitment that we made in the 2019 municipal elections become a reality. This action is a municipal investment and will be a sporting benefit for our town," González said.