The exhibition has been curated by three artists, Marja van Kampen, Olivia O'Keefe and Martina Furlong and is called 'Meanderings of a Colourful Mind'.
The theme of the exhibition is 'The landscape of the imagination through the exploration of colour'. All three artists have a strong connection with the land and with landscape.
Each of the artists explores and expresses these landscapes using paint as the unifying medium, combined with a vivid use of colour and a personal painterly style.
This exhibition reflects three artists' creative journey showcasing both individual paintings as well a collaborate artists' sketchbook, concertina style.
Marja van Kampen is originally from The Netherlands and lives in Enniscorthy, Co. Wexford.
She graduated from the Akademie voor Beeldende Kunsten, Arnhem, Netherlands. Recent exhibitions include a solo show at the Signal Arts Centre, Bray and an exhibition of Irish female artists at the Art Museum, Ankara, Turkey.
Her work is in the collections of the Arts Council of Ireland, Office of Public Works and Áras an Uachteráin, the residence of the President of Ireland.
Originally from Cork, Olivia O'Keeffe currently lives in Houten, The Netherlands where she runs The Olivia O'Keeffe Gallery.
She graduated from the Crawford College of Art and Design and the Hogeschool voor Kunsten, Utrecht, Netherlands. Recent exhibitions include at The Agora Gallery in New York as well as solo exhibitions on Sherkin Island, Cork, and at the Red Door Gallery in Newcastle West, Limerick.
Martina Furlong was born in Co.Wexford and returned to live there in 2015 after living in London for sixteen years.
She studied at the Limerick College of Art and Design and graduated with an BA in Fine Art Painting. Recent exhibitions include a solo show at The Kenny Gallery, Galway and group shows at Cairde Sligo Arts Festival and Kilkenny Arts Festival.
50 people attended the launch, a higher number than usual for winter exhibition launches in The Presentation Arts Centre. It was officially opened by local children's author Caroline Busher, who quoted W.B. Yeats in her speech about the importance of artists and creativity in society.
Visitors included local and nationally renowned creatives such as Kate Tyrrell, John Busher, Dick Donaghue, Maria Nolan, Marie Phelan, and Kristyna Simko.
Refreshments, wine, and light music were all provided while guests enjoyed the evening.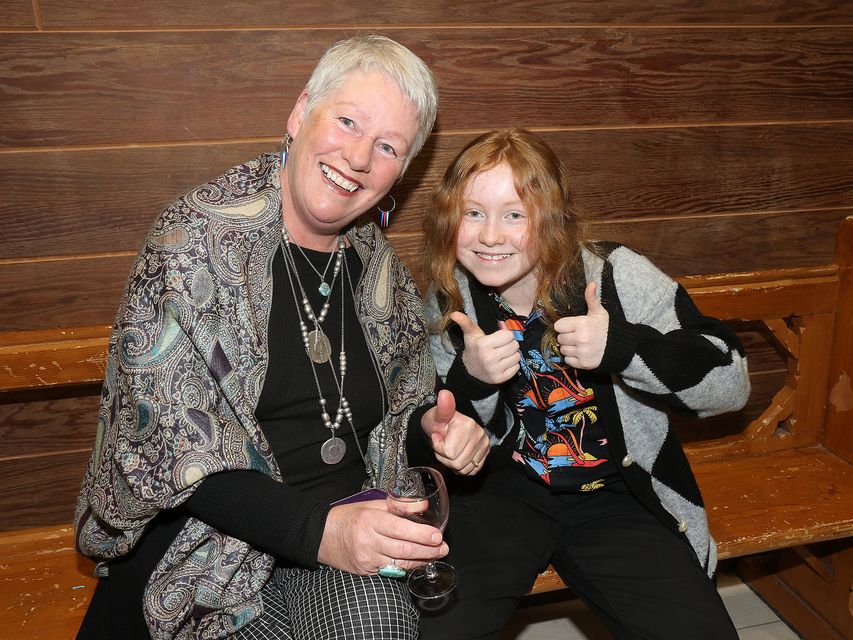 The launch was also used by The Presentation Arts Centre to announce an upcoming artist coffee morning as part of the Creative Places Enniscorthy Project, where €300,000 will be channelled into creative community projects over the next 2 years.
Visual Arts Manager of The Presentation Arts Centre, Lisa Byrne commented on the success of the launch
"This exhibition shows the power of collaboration, and how much can be achieved when you work with others on a common goal," she said.
"A vibrant and whimsical journey, the perfect creative inspiration to motivate any local artist during dark winter days," added Larry Dunne, Visual Arts Associate at the Presentation Centre.