The Hípico Piedra Grande is an equestrian clubhouse and centre set in a heavily forested site to the west of Mexico City. Consisting of a two-level stable building with 110 stalls and a long, sleek pavilion, the eight-hectare complex is designed to make a minimal impact on the site, without compromising its elegant form.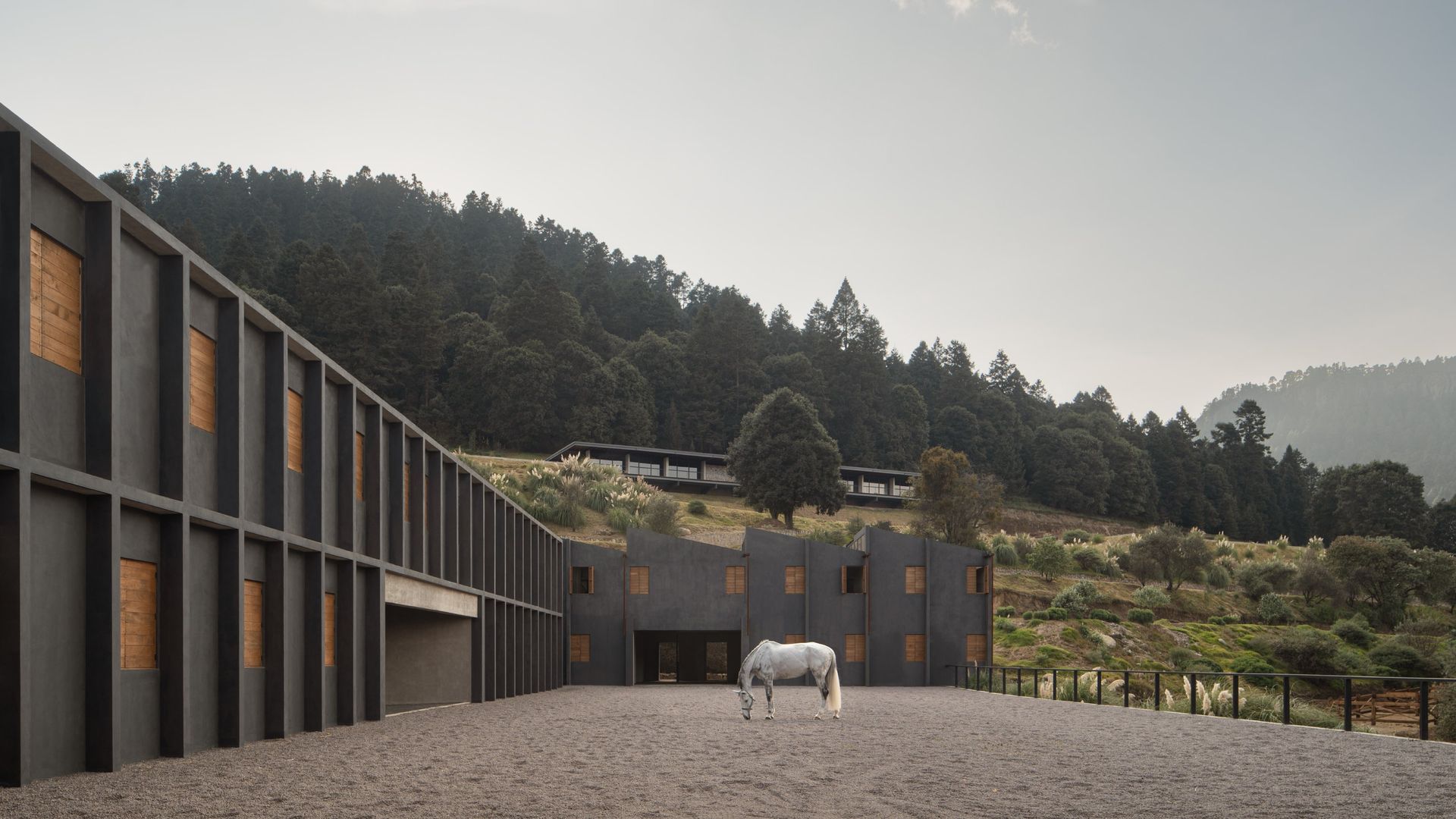 The Stables with the Clubhouse beyond
(Image credit: Cesar Belio)
Touring Hípico Piedra Grande equestrian clubhouse
The facility was designed by Mexican architects Studio RC as a place for the development of equestrian sports and equine care, with sand tracks and exercise spaces as well as a riding routes threading through the surrounding countryside. The stable block is set down the hill from the clubhouse, with the standard 4m x 3m stable module setting up the rhythm of the building's grey concrete façade.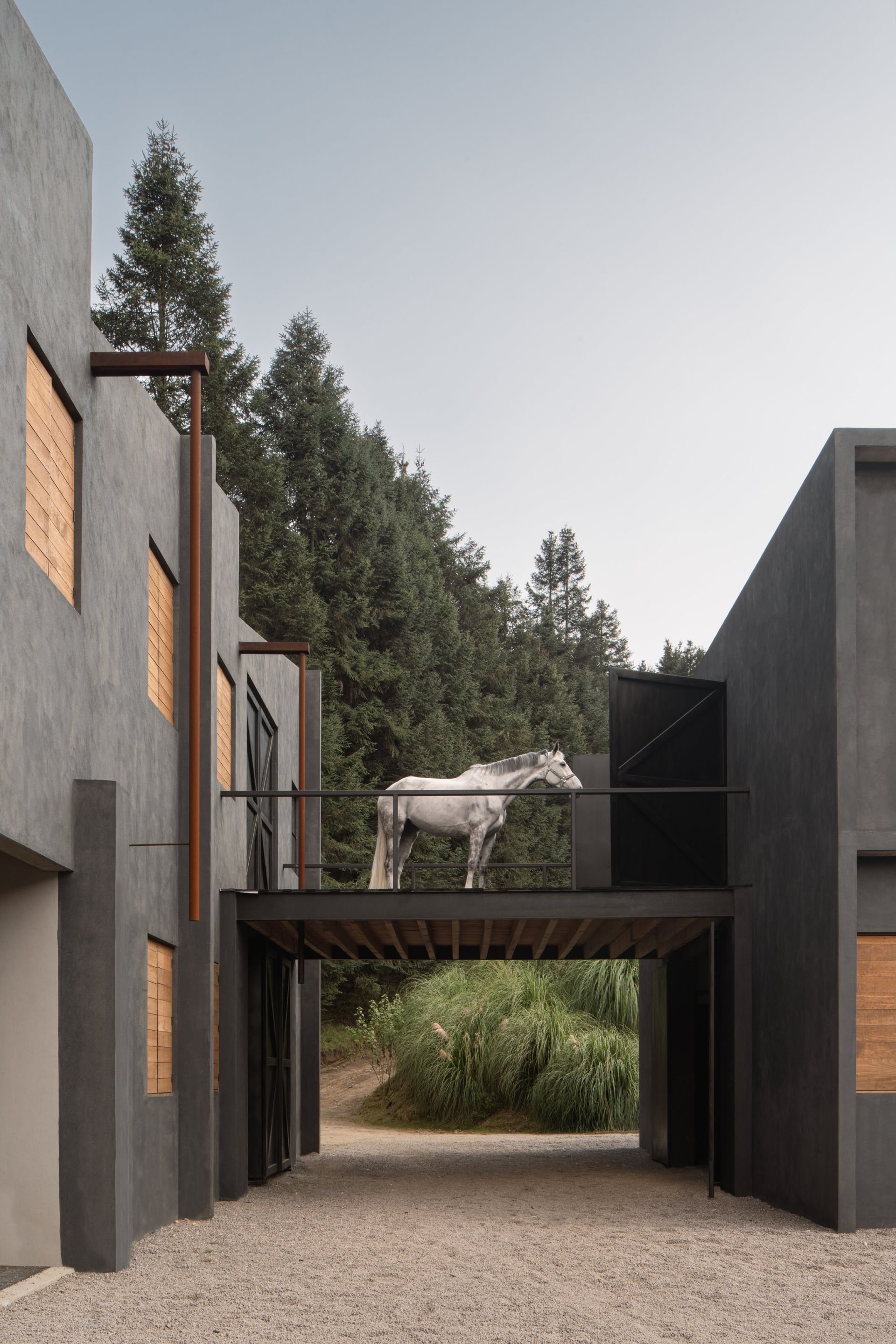 A bridge between the double-height stables
(Image credit: Cesar Belio)
The stables are divided into three separate modules across two levels, linked by steel bridges. Raw interior finishes are paired with a recycled floor covering that provides good traction for the horses as well as keeping noise levels down. Each module has a set of opening wooden shutters, as well as sliding stable doors.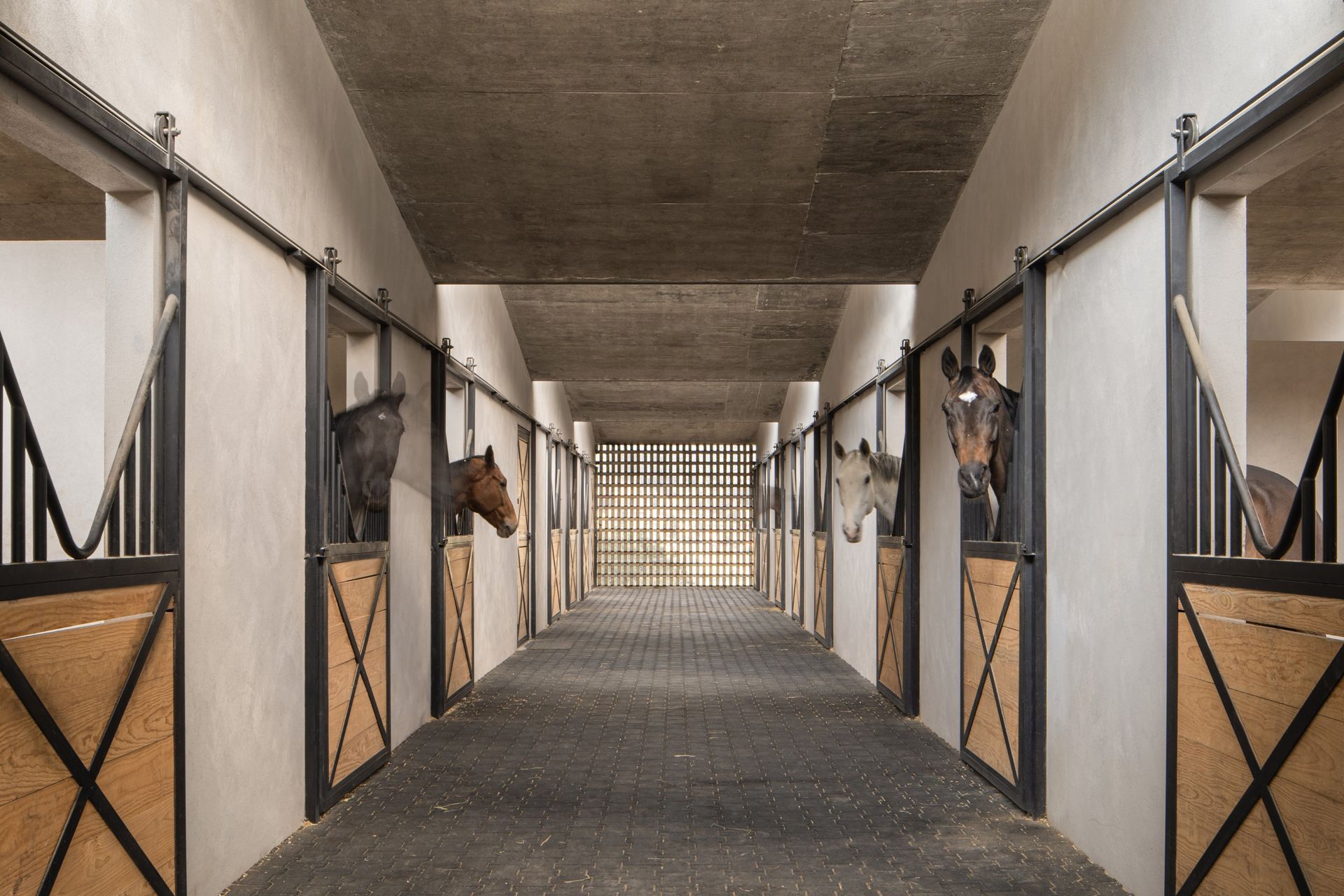 (Image credit: Cesar Belio)
The third part of the stable block has a sawtooth roof profile, which not only helps with interior light distribution but also collects rainwater for reuse. The topography of the valley provides level access to the two levels of stabling.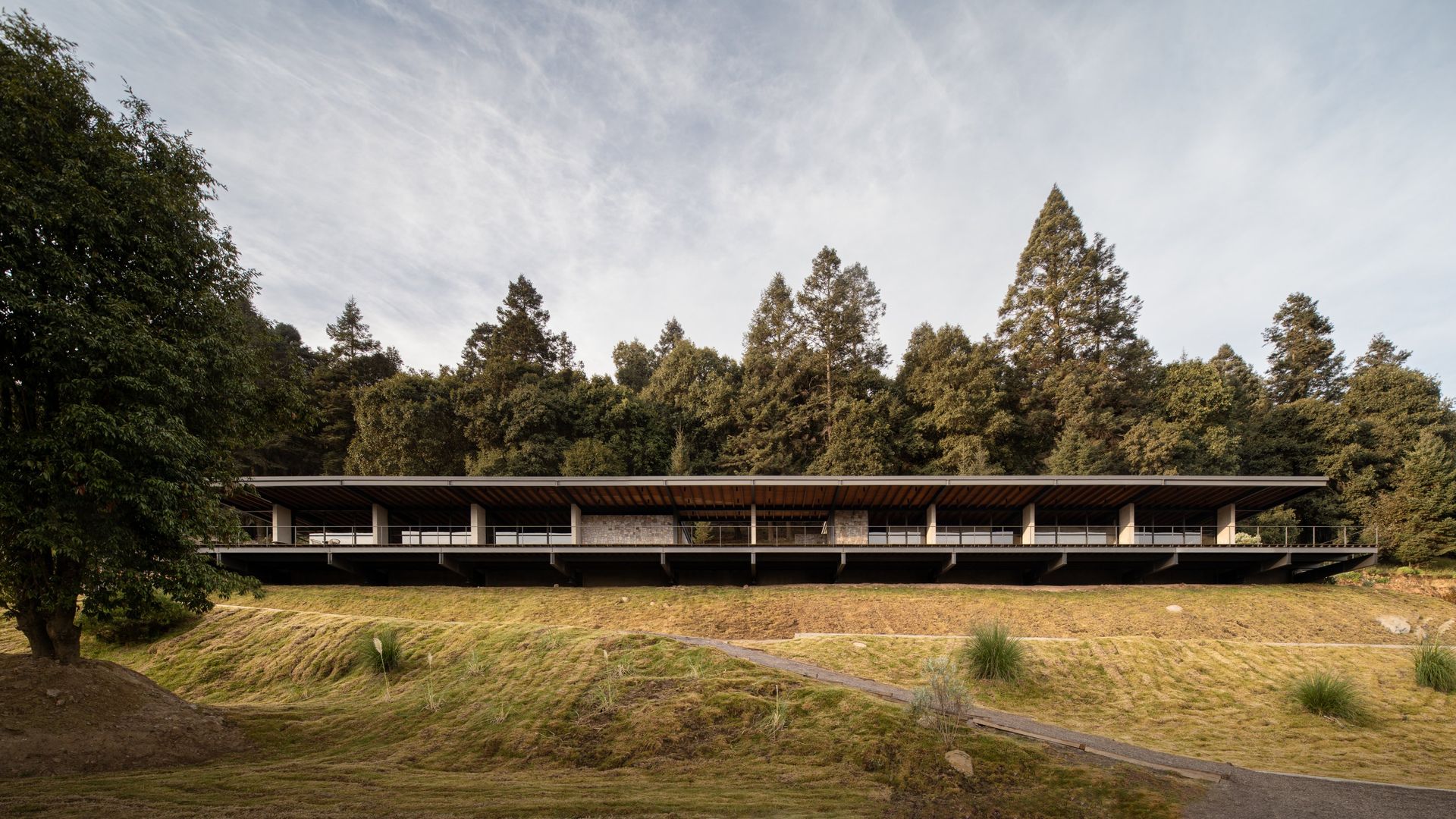 (Image credit: Cesar Belio)
The clubhouse is set up on the hill behind the stables. A meticulously conceived pavilion arranged around a central patio, it uses a consistent palette of exposed concrete, rough stone walls, steel framed windows and a timber roof, with generous high ceilings throughout.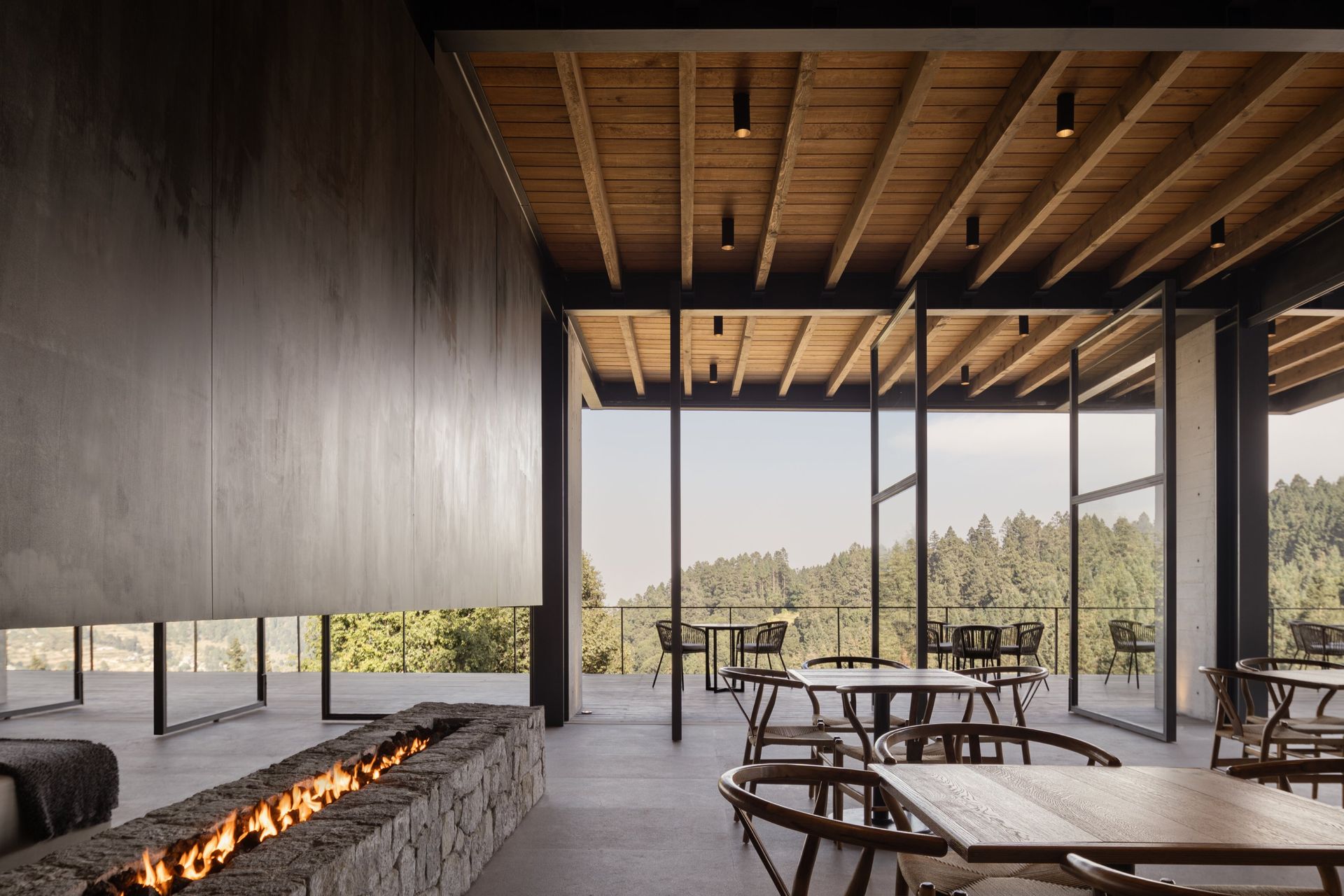 Clubhouse interior, looking out to the balcony
(Image credit: Cesar Belio)
The central patio divides this long space into public and private areas, fringed by a wide terrace with views across the valley to the stables below. Like the stables, the clubhouse is built with a structural rhythm, with the placement of steel beams at ground and ceiling level setting up a grid that continues inside with the various zones.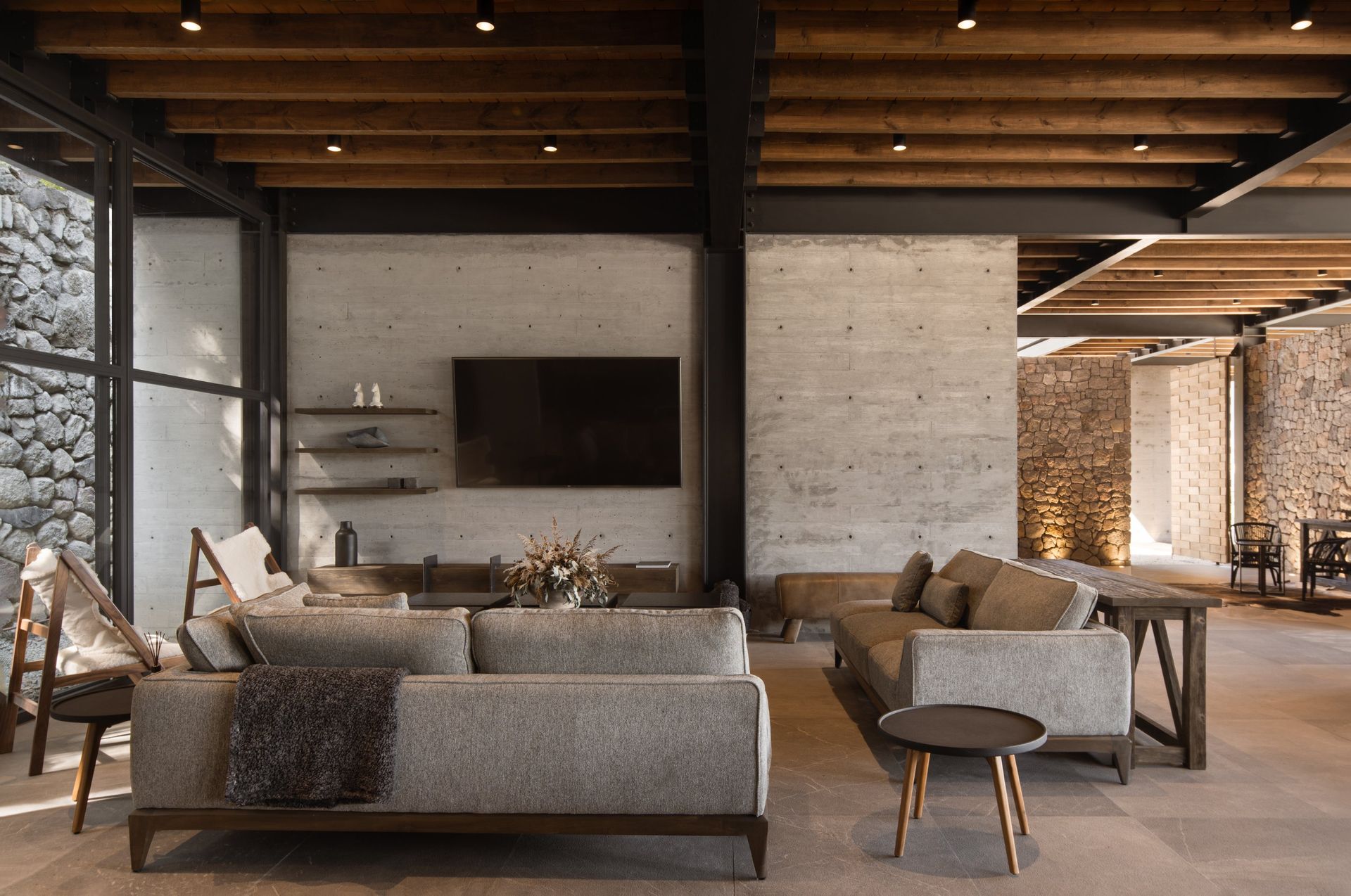 (Image credit: Cesar Belio)
'The concrete and stone walls represent the sobriety and purity of the materials that are used to separate the different spaces including also the textured local marble that we use for the flooring,' the architects say, pointing out that cross-ventilation was carefully considered to maintain a consistent climate.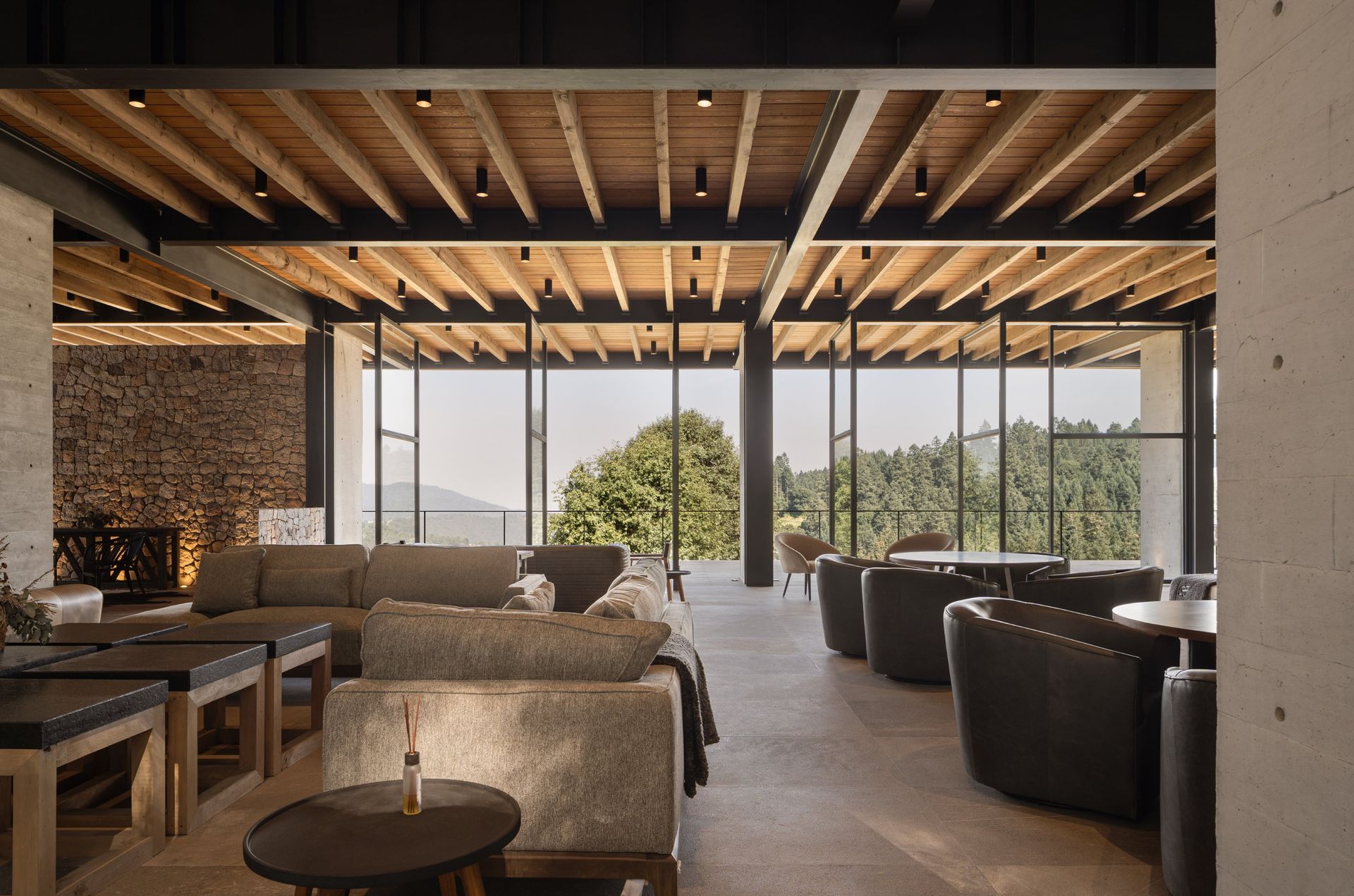 Clubhouse interior, looking out to the balcony
(Image credit: Cesar Belio)
With its terrace cantilevering out into the valley, the Hípico Piedra Grande clubhouse is a serene place to admire the local landscape, with the sights and sounds of the horses in the elegant stable building down below.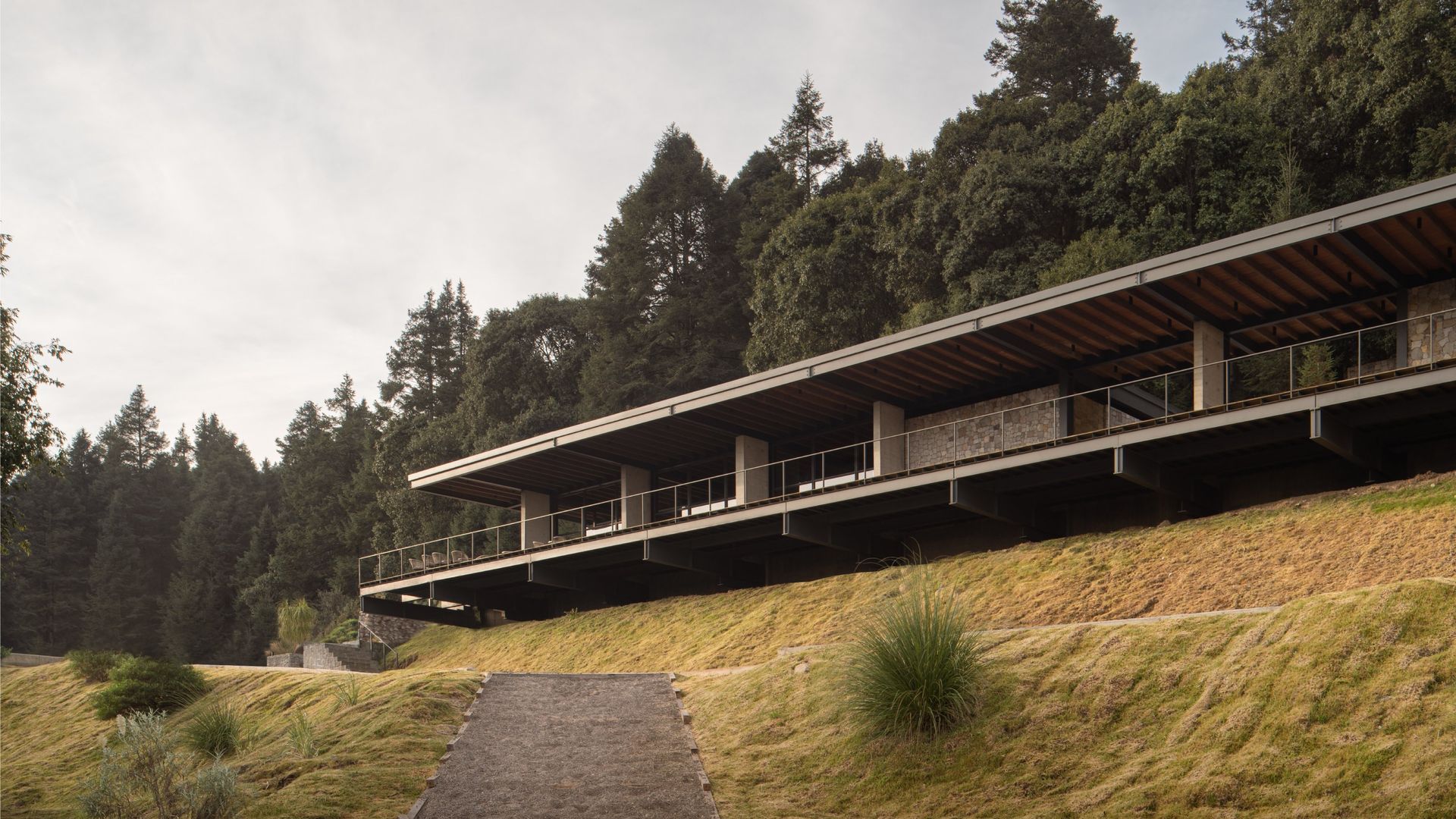 The clubhouse and its cantilevered balcony
(Image credit: Cesar Belio)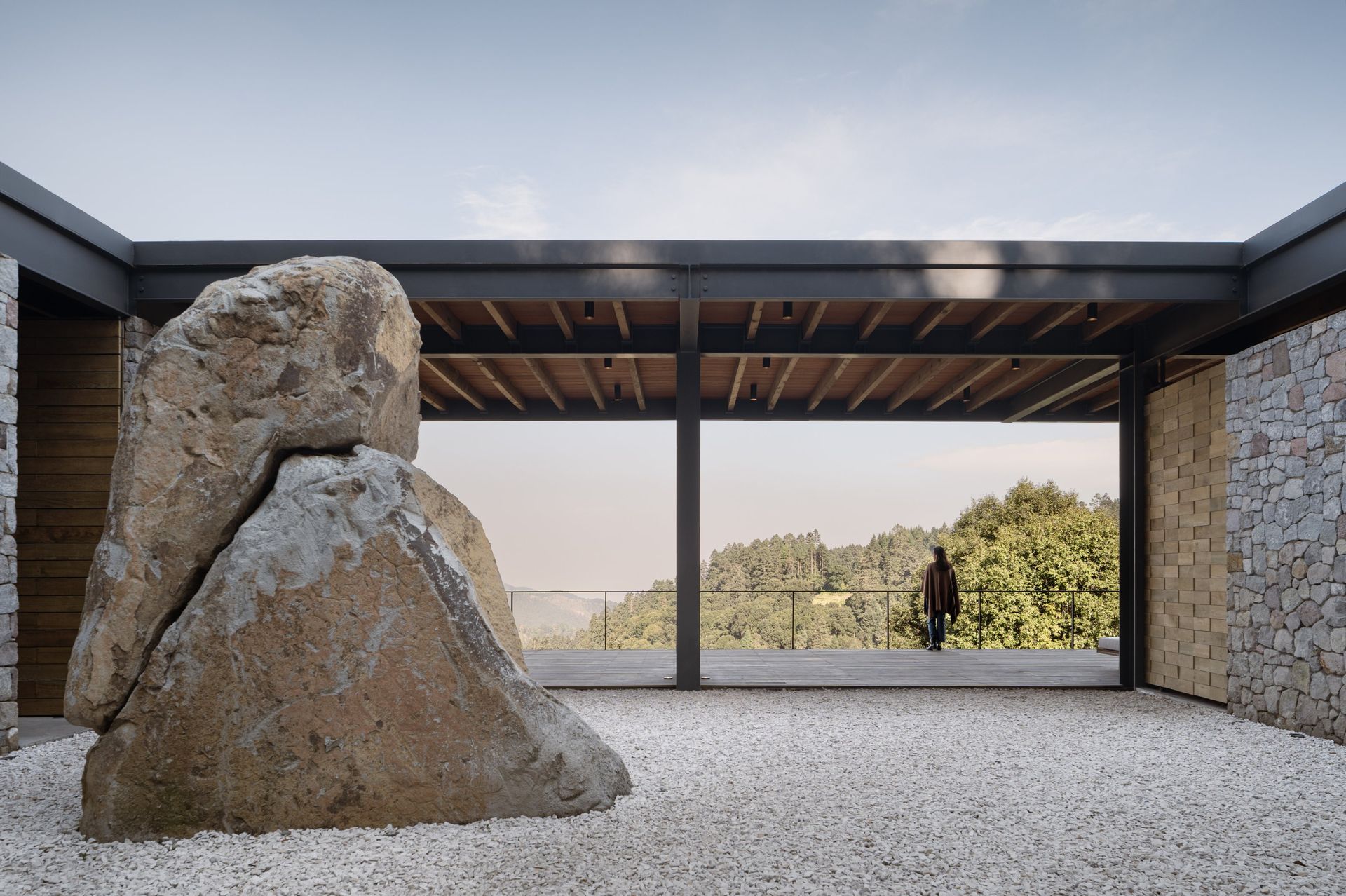 The internal courtyard at the Clubhouse
(Image credit: Cesar Belio)
studiorc.mx (opens in new tab)