saudi arabia unveils its pavilion design for expo 2025 osaka
Saudi Arabia offers a first look at its pavilion design and logo for the highly anticipated Expo 2025 Osaka fair. Unveiled during a Cultural Gala dinner at Osaka's River Dojima Forum, the architectural concept, signed by Foster + Partners, embodies a celebration of the Saudi and Japanese relationship through heritage and architecture. The sustainable design pays tribute to the Kingdom's natural environment, blending the shapes of the desert with modern architectural elements, symbolizing a connection between historical legacy and future advancements. With a strong emphasis on environmental responsibility, the pavilion incorporates features to lower carbon emissions, uses energy-efficient lighting, implements rainwater harvesting, and is equipped with solar panels to produce clean energy.
all renderings courtesy Saudi Press Agency (SPA)
foster + partner's concept depicts the union of two cultures
Saudi Arabia's identity at Expo 2025 Osaka (see more here) materialized through an innovative logo that combines the word 'Saudi' in the aesthetic of Japanese script within the Kingdom's map, depicted through Arabic calligraphy in a style reminiscent of Eastern penmanship. The unveiling of the logo complemented the architectural design of the Foster + Partner-designed pavilion. Such a visual pairing represents the harmony between both cultures, 'narrating a story of human spirit and innovation. This architectural feat showcases a commitment to authenticity, continuity, human-centric design, livability, and technological advancement while highlighting a firm dedication to sustainable practices,' shares Dr. Sumayyah Al-Sulaiman, CEO of the Architectural Arts and Design Commission for the fair.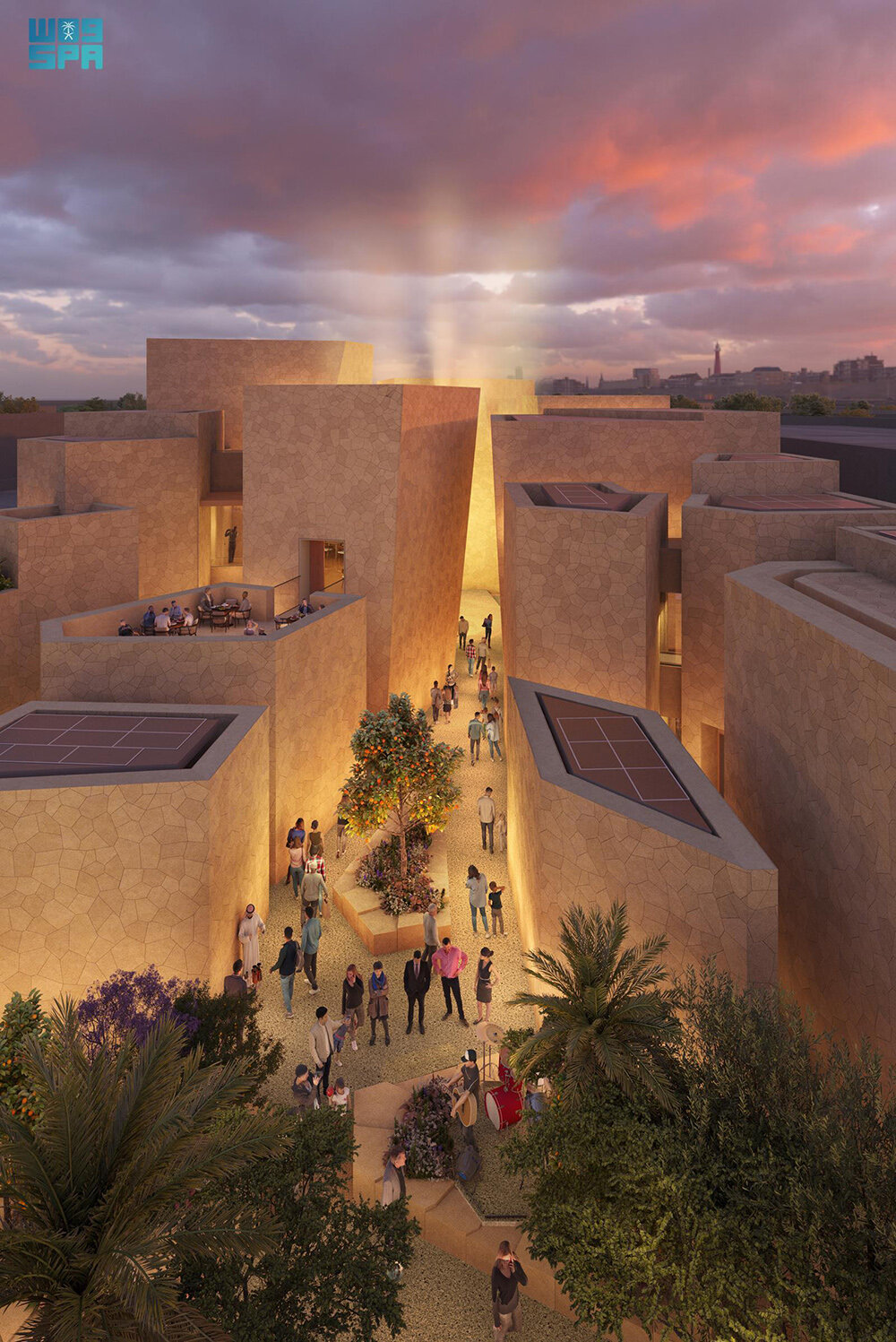 evoking the shapes of the desert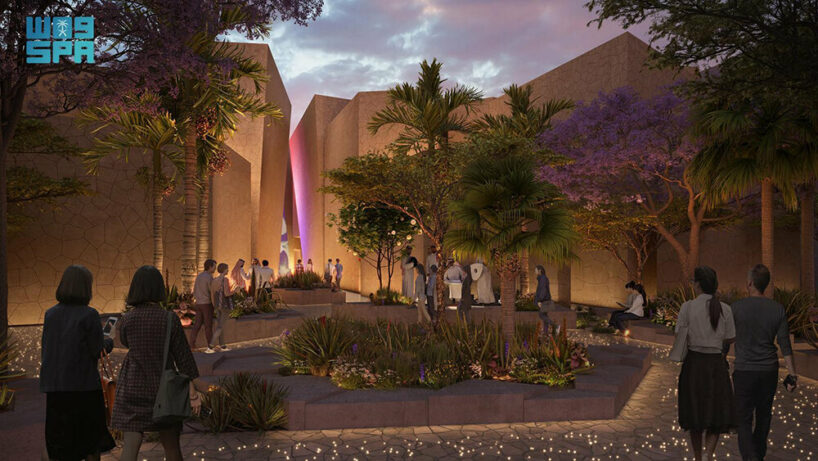 the Saudi Arabia pavilion design is signed by Foster + Partners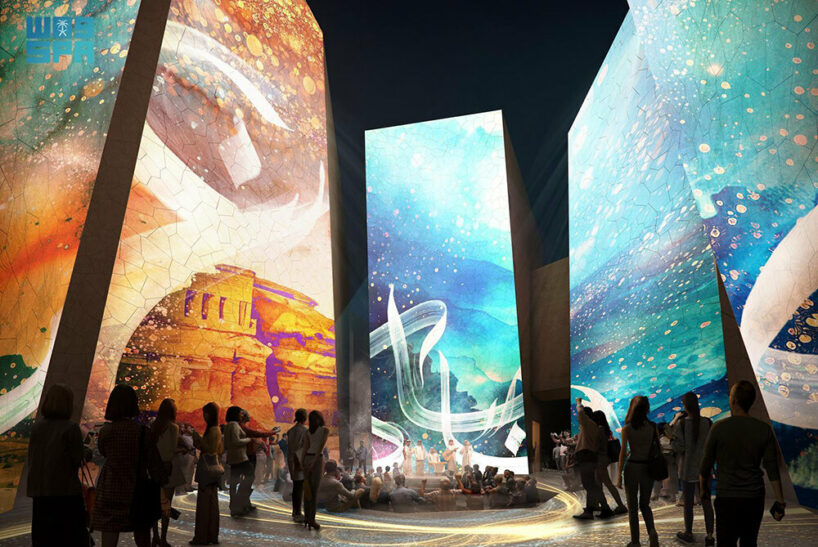 symbolizing the union of two cultures – Japanese and Saudi
project info:
name: Saudi Arabia pavilion
location: Osaka, Japan
design concept: Foster + Partners | @fosterandpartners
program: Expo 2025 Osaka | @expo2025japan