Casa en El Torón II resides on Oaxaca's coastal El Torón Reserve
Nestled within Oaxaca's coastal El Torón Reserve, sprawling over 30 hectares dedicated to preservation, emerges Casa en El Torón II by IUA Ignacio Urquiza Arquitectos. Collaborating with apda – Ana Paula de Alba for interiors and furnishings, the house stands as the second in a series, designed to foster an uninterrupted connection between living spaces and natural surroundings. Four distinctive pavilions, organically arranged in response to topography and existing greenery, shape the dwelling. One pavilion houses communal spaces, while the rest embrace bedrooms. With two master suites facing the bay and one engaging with the jungle interior, the spatial layout ensures diverse vistas.
all images by Estudio Urquiza
Seamless Transitions between interior and exterior spaces
The principal pavilion, deliberately devoid of doors and windows, redefines indoor-outdoor living. Evoking the essence of a shaded terrace, it unfolds seamlessly from kitchen to dining, living, and pool areas beneath a single wooden and clay roof. The design aligns the roof's inclination with the terrain, providing shelter from the western sun and fostering privacy. Each pavilion possesses three open facets and one enclosed by stone, effectively integrating the built with the natural. The core of the project lies in voids that dissolve property confines and propel a holistic experience. The design team carries out meticulous mapping to preserve existing vegetation and conform the pavilions to the site's challenging landscape. Approximately 80% of transplanted flora now forms privacy-enhancing barriers between pavilions.
Both architecture and interiors pay homage to their context. A material palette encompassing concrete, tropical wood, local stone, and more, coupled with apda's aesthetics, ensures relaxed living. Each element emphasizes local craftsmanship and minimally treated natural materials, echoing the project's authentic spirit.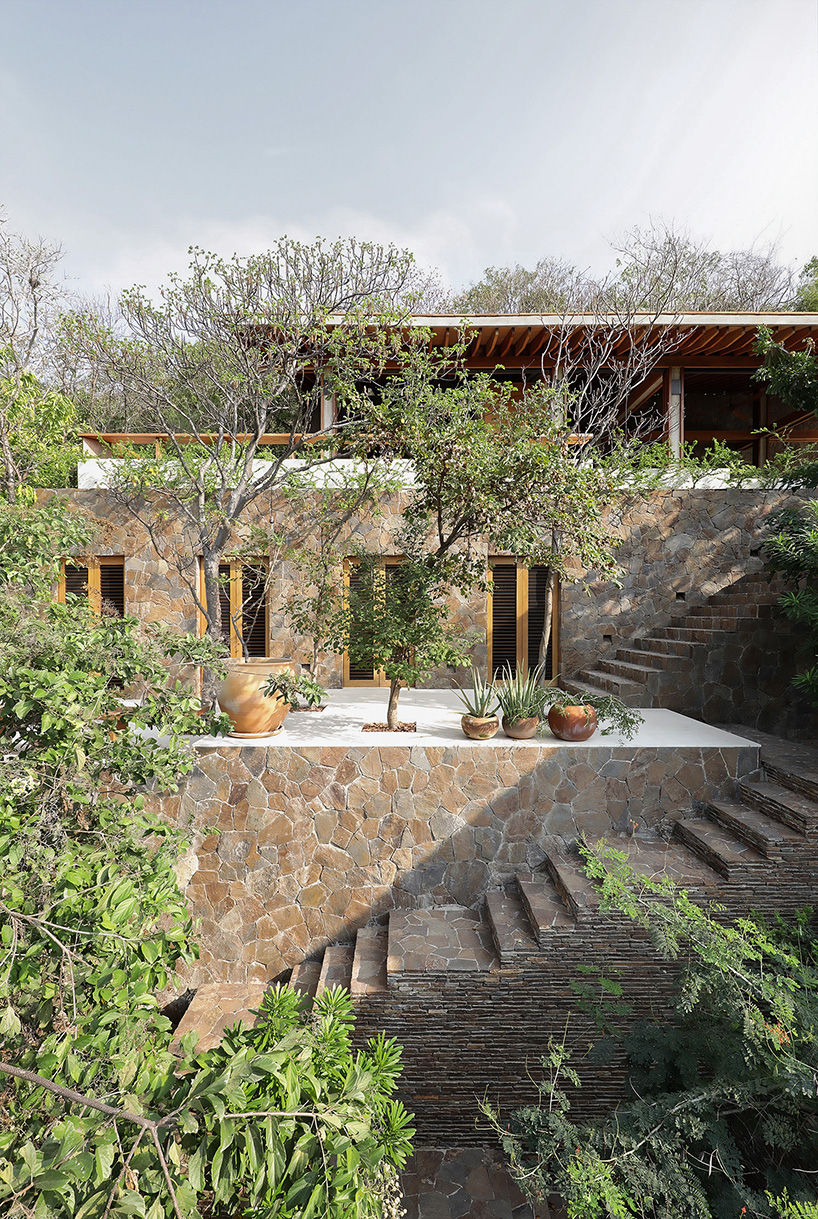 both architecture and interiors pay homage to their natural context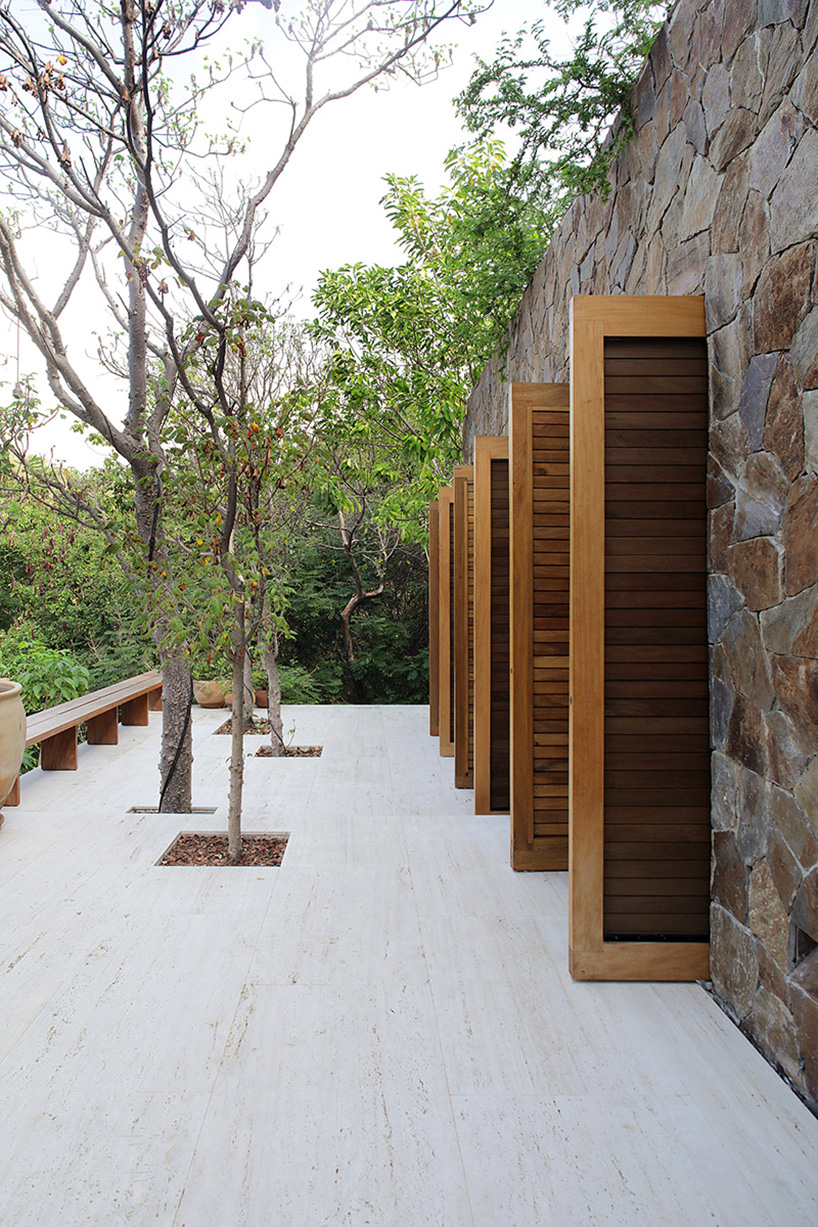 the design showcases a material palette encompassing concrete, tropical wood, local stone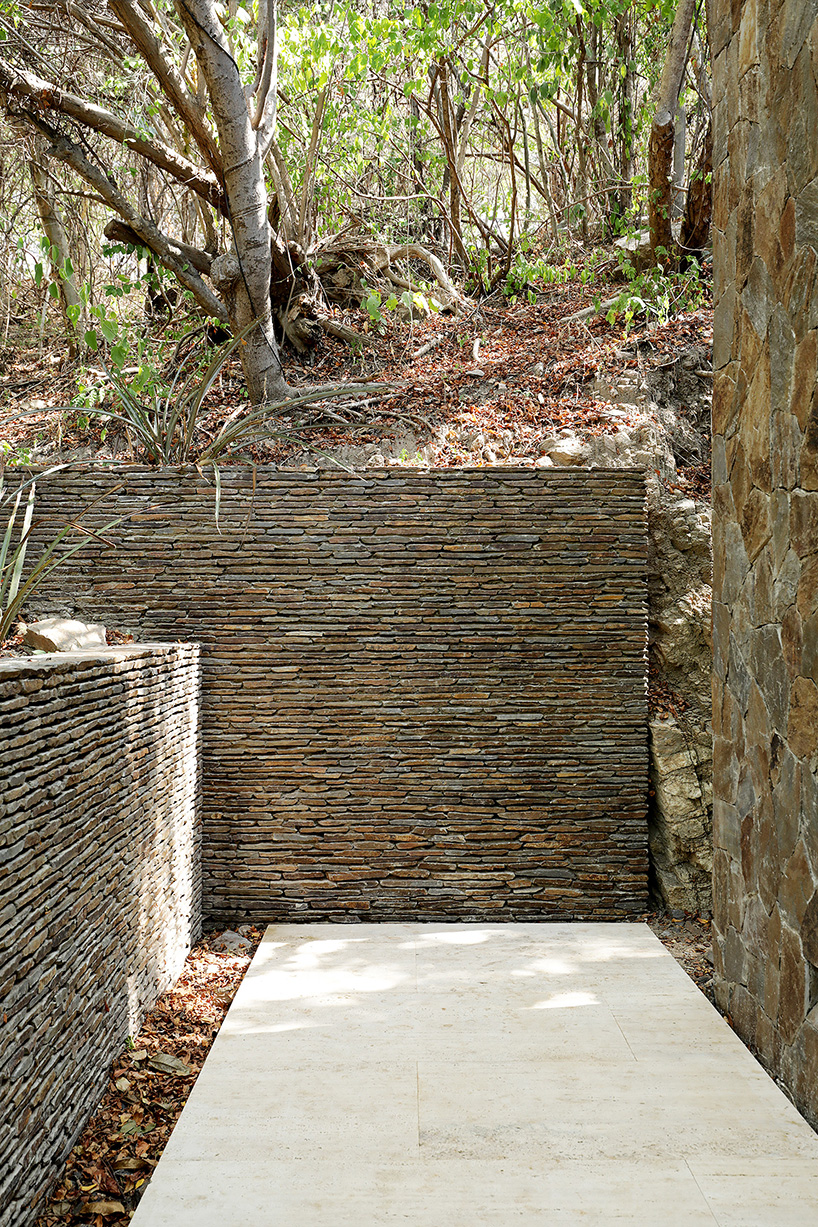 open-air spaces enclosed by stone effectively integrate the built with the natural