Work is progressing on the storage/maintenance shed southeast of Greene County High School.
Students in the construction trades program at the Greene County Career Academy are building the 30' by 108' shed rather than an entire house. Constructing the building will provide the students with many 'real life' experiences, and it will fill a need for storage at the high school. The building will have four separate bays – one each for maintenance, the construction program, athletics and the performing arts.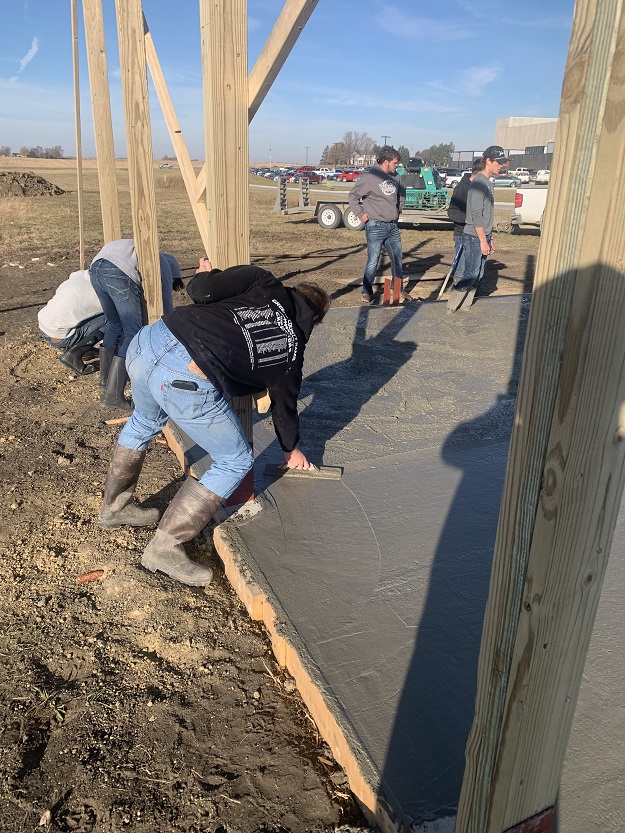 Last week the students learned how to pour concrete by working with Mike Dennhardt and his concrete company.