The winter season is prime time for after-Christmas shoppers in the Lowcountry as retail stores push to get rid of leftover inventory and take advantage of cash-only Christmas gifts.
And though springtime seems months away, local patio furniture experts said the beginning of the new year is a great time to invest if you are looking to update your space. 
"We are still not back to the lead times that we were pre-COVID," Darla Miller said, head of operations and design for Backyard Retreats, a boutique outdoor furniture store in Mount Pleasant. "So if you're wanting to have it by spring and be able to use it, I would totally recommend ordering sooner rather than later."
Many manufacturing companies faced huge delays in getting products and orders completed in a timely manner due to the supply chain issues exacerbated by the COVID-19 pandemic. 
As a result, customers were forced to wait several months, and in some cases up to a year, to receive their orders, especially those with large furniture orders that required overseas shipping. 
Miller also said residents can find the best deals on patio furniture between January and March. Typically, the best prices on patio furniture are seen in the beginning of fall. 
Aaron Beasley, owner of Palm Casual Patio Furniture in Mount Pleasant, one of the largest patio furniture manufacturers in the Southeast region with locations in Florida, Georgia and the Lowcountry, said pricing at Palm Casual is pretty stagnant year round, giving customers "the best value for their dollar" every season. 
Beasley said the company manufactures its own products and supplies over 500 furniture stores across the country, making processing orders less of heavy lift and minimizing wait times during the off-season. 
However, Beasley did say putting your orders in early is a good idea, as many of their customers start ordering their furniture during the spring season and wait times increase.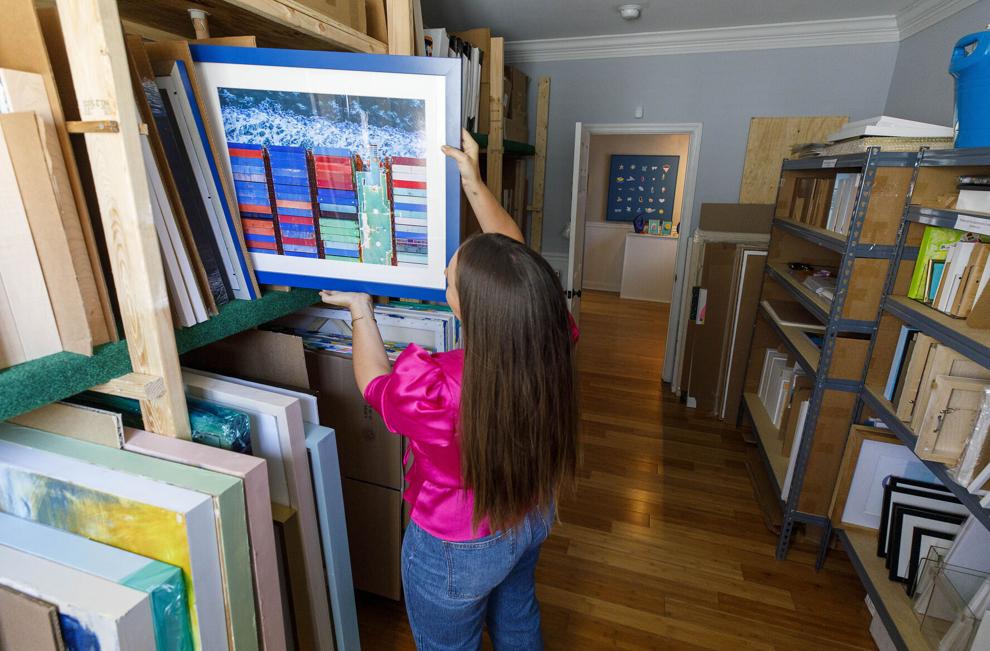 "We're pretty quick and we've got a lot of stuff for immediate delivery," Beasley said. But if customers choose specially manufactured pieces, it's best to order in January or February to have it ready for the spring.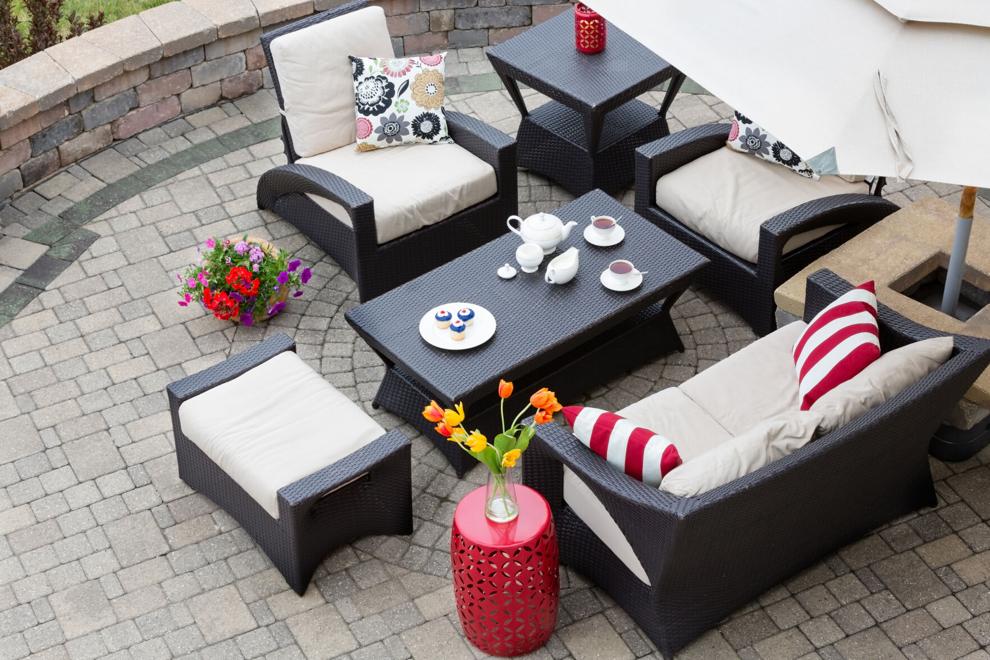 More colorful and patterned patio umbrellas are on the rise. Dreamstime/Provided
Trends this season
Miller said trends this season for patio furniture isn't incredibly different than last year, but insists that patio dining sets, colorful and patterned umbrellas are growing more popular as hosting smaller events outside with friends and family becomes more prevalent after the COVID-19 pandemic. 
"People are doing more things to their umbrellas like adding pops of color or striped patterns to embellish," Miller said.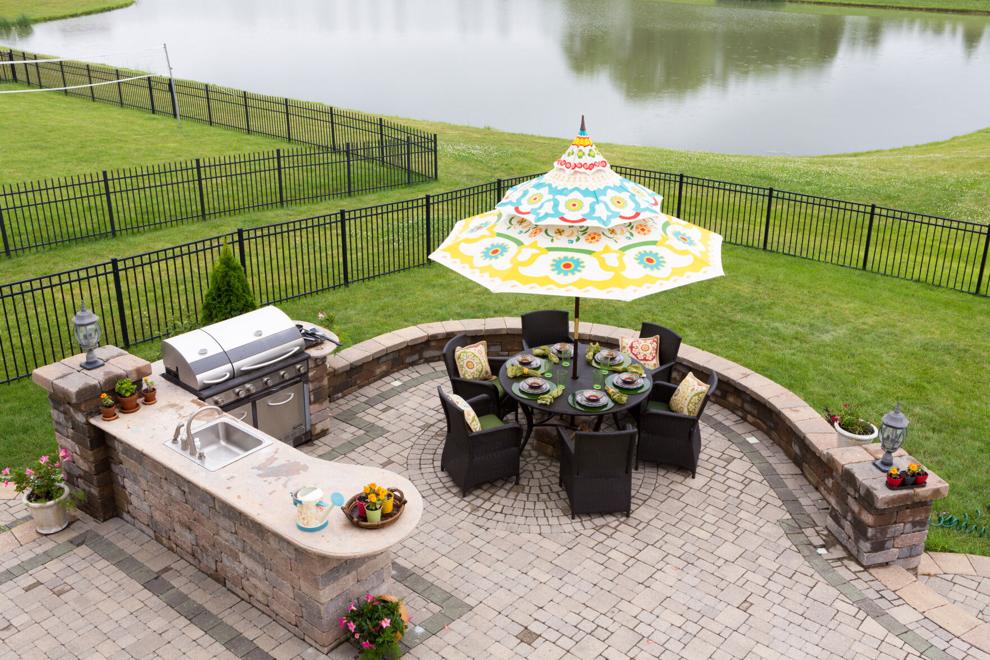 Trends this season for patio furniture isn't very different than last year. Dreamstime/Provided
Though more colorful and patterned patio umbrellas are on the rise, Beasley said color contrasting with furniture and seat cushions is also very popular.
"White cushions on dark frames or dark cushions on a light frame are very in vogue right now," Beasley told The Post and Courier.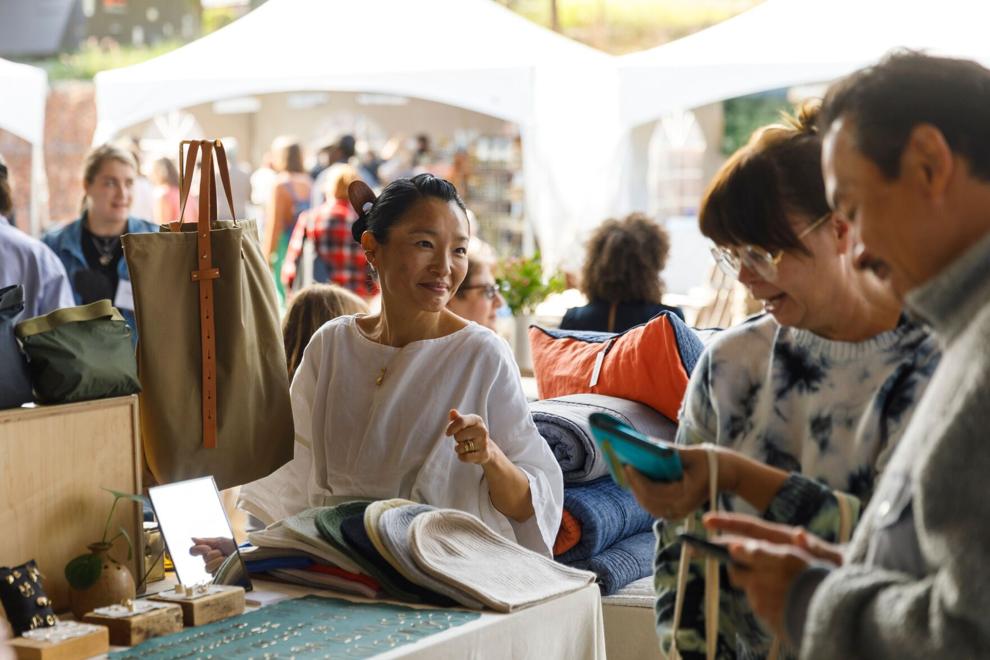 He also said depending on the location and style of home, customers will choose between a more traditional or modern furniture style but he is seeing more people lean toward the modern style. 
For more information on patio furniture trends visit www.backyardretreatssc.com/ and palmcasual.com. Residents can also visit their local garage and yard sales for good finds on patio furniture this season. 
 Follow Zharia Jeffries on Twitter @Zharia_Jeffries.