Wallpaper* Newsletter
Thank you for signing up to Wallpaper. You will receive a verification email shortly.
There was a problem. Please refresh the page and try again.
By submitting your information you agree to the Terms & Conditions and Privacy Policy and are aged 16 or over.
As art director of his eponymous Italian furniture company, Giulio Cappellini has spent more than three decades transforming the design world – and he's certainly not finished. As part of his role as Guest Editor of Wallpaper's October 2023 issue, Cappellini explored a series of Future Landscapes for domestic and public spaces, creating a series of scenarios in collaboration with his son, photographer Giovanni Cappellini, that explore his vision. 
Giulio Cappellini's future landscapes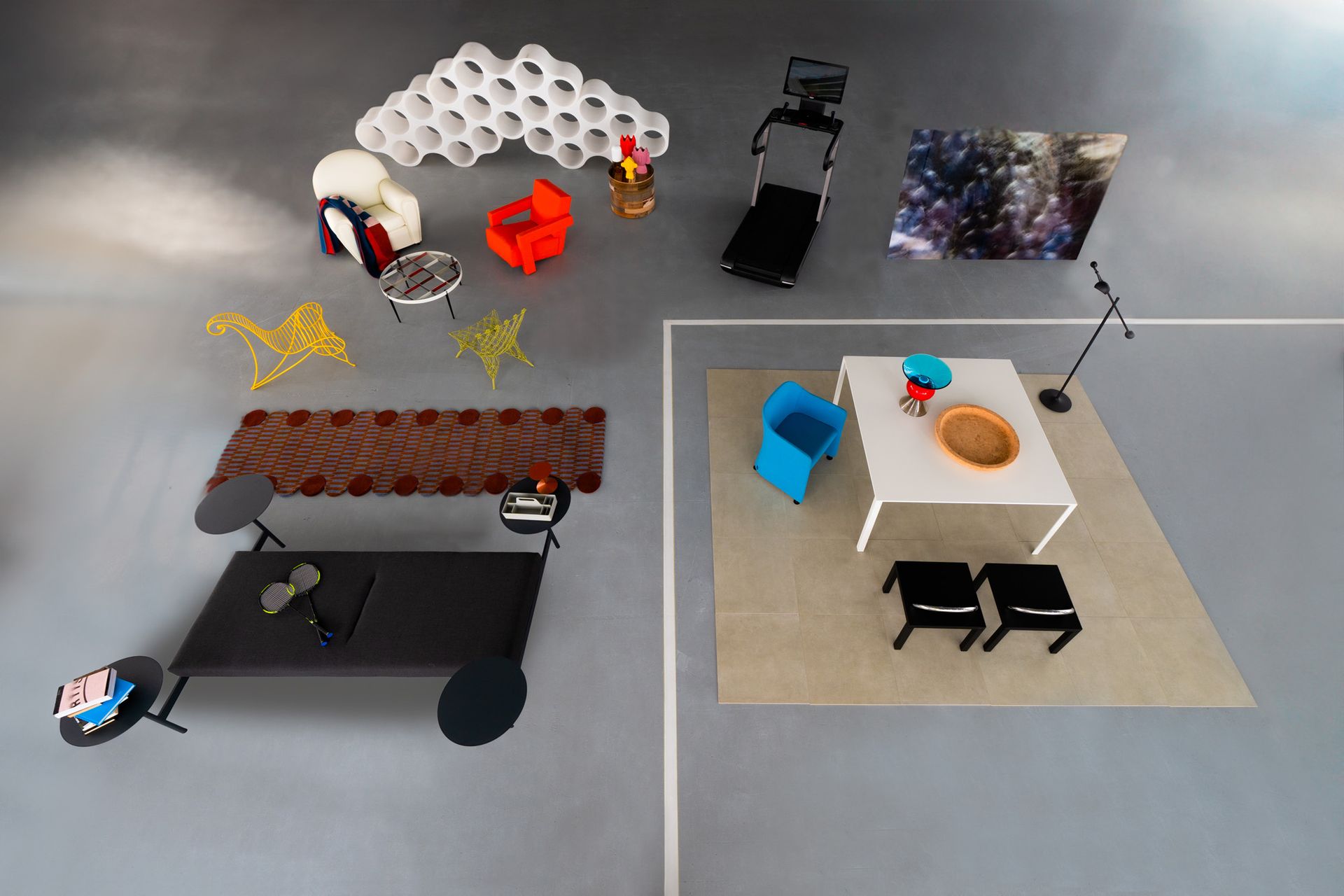 The office as interpreted by Giulio Cappellini
(Image credit: Giovanni Cappellini)
Cappellini calls himself a 'designer of companies', and as a result of his role, he spends a lot of time pondering about the ongoing transformation of home and office landscapes, and the new ways we are inhabiting our most intimate spaces. 
The opportunity to be a Wallpaper* Guest Editor allowed him to explore these concepts across the pages, creating a domestic scenario and an office that expand his vision. 'I don't think design is elitist,' he says.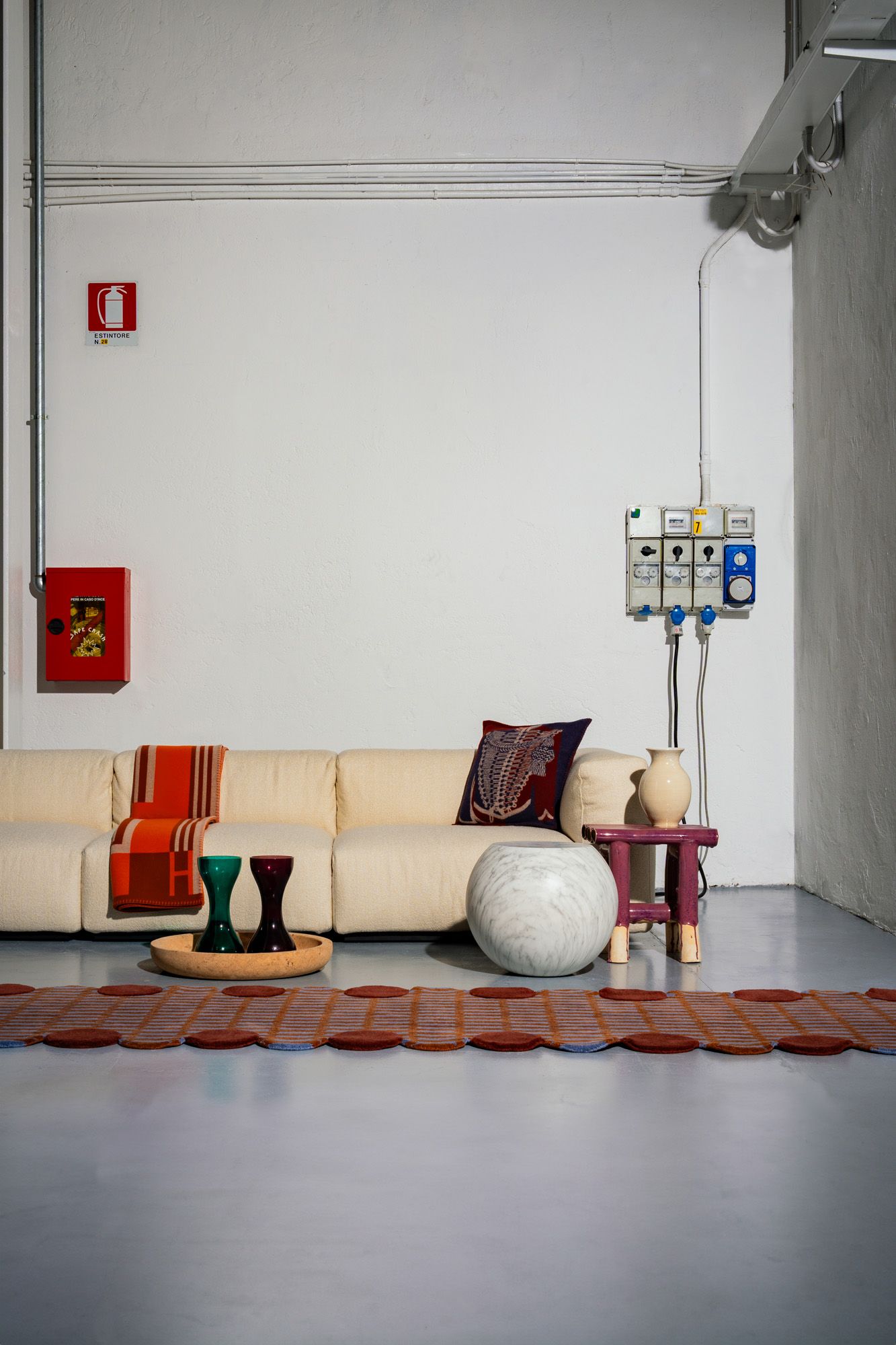 (Image credit: Giovanni Cappellini)
For the two scenarios he created, he mixed genres, eras and prices, citing the pleasure in putting together a space step by step and the accessibility of good design.
The images are defined by immateriality, with the functions of each room blending into each other, two spaces defined by freedom. 'The thing that characterises today's interiors is the freedom of the end consumer, the possibility to mix everything,' he says. 'In the past, people wanted to live in the same home, work in the same office as their friends, now they want to be in a space that completely reflects their own identity. This freedom is really the defining concept of today.'
It's the same approach he has in his own home: 'I say my home is a chaos, like me: full of different products, by different people, from different companies, parts of the world and periods. It reflects my idea of a multicultural world.'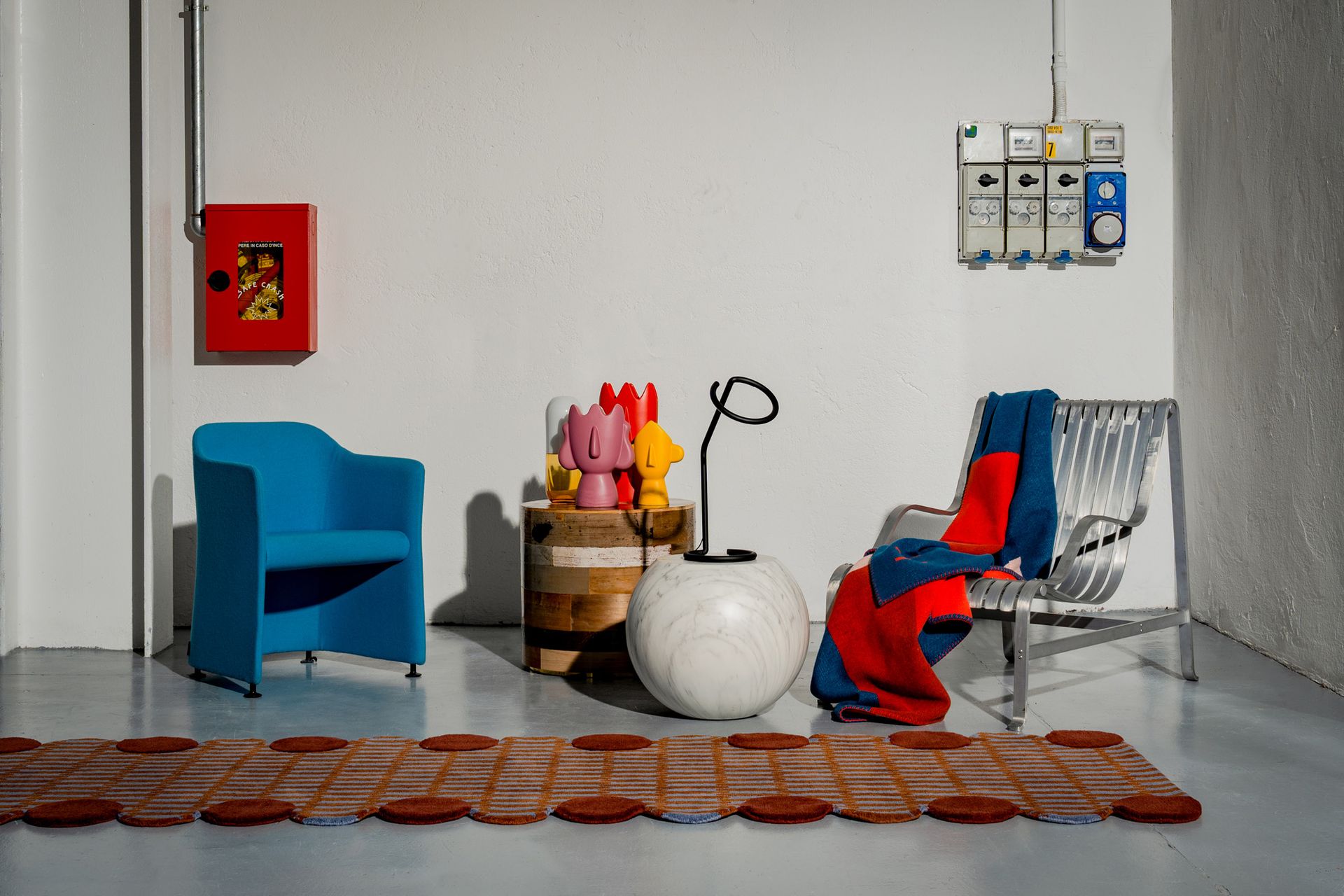 (Image credit: Giovanni Cappellini)
'We can speak of a new domestic nomadism,' he adds, citing his decision not to have walls dividing the spaces. 'In the past, each room had a precise role; today, everything is much more fluid. The kitchen is a multifunctional space where you also host, the living room has become the agora of the home. Homes have really become borderless.'
The same concept was applied to his office concept: a space without desks, without a meeting room, but with designs that are arranged to accommodate the contemporary need for flexibility. 'The workspace has become more human,' he observes. 'Offices used to be black and white, now we have introduced colour, we work flexibly, we have a blend of contract and domestic furniture. With these images, I wanted to convey the freedom that I think is necessary in design.'
The October 2023 issue of Wallpaper* is available in print from 7 September, on the Wallpaper* app on Apple iOS, and to subscribers of Apple News +. Subscribe to Wallpaper* today