Greene County Extension Focuses Final Ag Coffee on Gardening | Raccoon Valley Radio – The One to Count On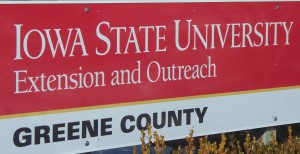 The final Ag Coffee of the season with Greene County ISU Extension is happening this week.
Extension Director Lori Mannel tells Raccoon Valley Radio the "Planning Your Spring Garden" is on Friday from 9:30-11am at the Extension Office in Jefferson. ISU Extension Field Agronomist Mike Witt will be the presenter and Mannel says this topic caters to everyone.
"This is a popular program for those that enjoy doing gardening, maybe they're just getting started or maybe they want actual tips on soil testing or what kinds of seeds to plant, or when to plant."
Bomgaars in Jefferson is sponsoring the free program. No pre-registration is necessary. 
Mozilla/5.0 (Windows NT 10.0; rv:55.0) Gecko/20100101 Firefox/55.0
82d7b03320df2104ce368ff211cc0841d59244df
1