HASSELL & nagami's 3D-printed public pavilion for to.org 
Architecture studio HASSELL has joined forces with creative collective to.org and 3D printing studio Nagami to develop a prototype for a 3D-printed public pavilion made from recycled plastic. Inspired by indigenous shelters, the prototype serves as a gathering point for reflection and education and can be easily modified to suit a range of extreme climates and settings. 'The design is the beginning of a larger plan to create a series of pavilions which encourage conversations around material waste and how technology can solve our planet's most urgent problems,' writes HASSELL. 
all images courtesy of HASSELL
plastic as an inexhaustible building material 
The concept for the pavilion was born from an encounter between Hassell's Head of Design, Xavier De Kestelier, Manuel Jimenez Garcia, founder of Nagami, an additive manufacturing specialist, and Nachson Mimran, Co-founder & Creative Executive Officer of to.org. Together, the team sought to confront the global challenge of plastic waste by setting a precedent that spotlights plastic refuse as an inexhaustible construction material.
Manuel Jimenez Garcia elaborates: 'We have more than 5 billion metric tons of plastic waste on our planet. As 3D printing scales up into architecture and construction, we can massively increase the demand for recycled plastics and speed up the cleaning process of our oceans and landfills. We hope this project will contribute to inspiring a new generation of architects to truly believe that a radical change in construction, driven by eco-innovation, is truly possible.'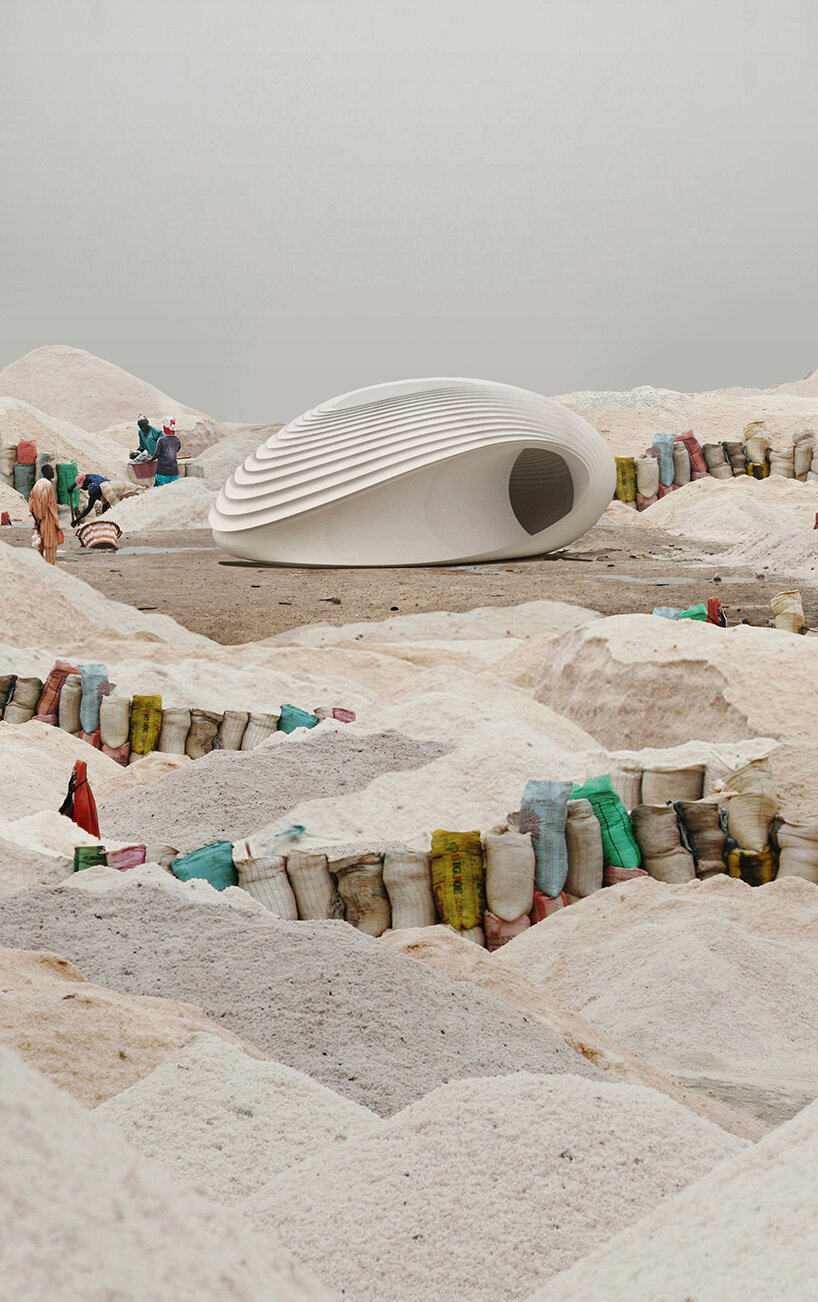 the resulting prototype can be easily transported and assembled on-site
highly customizable, low-cost, & climate-adaptive
HASSELL and Nagami led the design using computational techniques and resorted solely to 3D printing for fabrication — allowing the public Pavilion to be customized at almost no extra cost to match local climatic conditions. 'The Pavilion pushes the boundaries of 3D printing to create full-scale functional architecture. 3D printing allows a higher geometrical freedom compared to most traditional methods of manufacturing. Setting a precedent for the future of design, this architectural freedom allowed the designers to shape the pavilions so that they operate with minimal energy and off the grid,' comments the architecture studio.
More specifically, the resulting prototype can be easily transported and assembled on-site, with the main structure 3D-printed in 24 separate pieces. Currently, under construction at the Nagami factory in Spain, the design also includes inbuilt seating for increased capacity.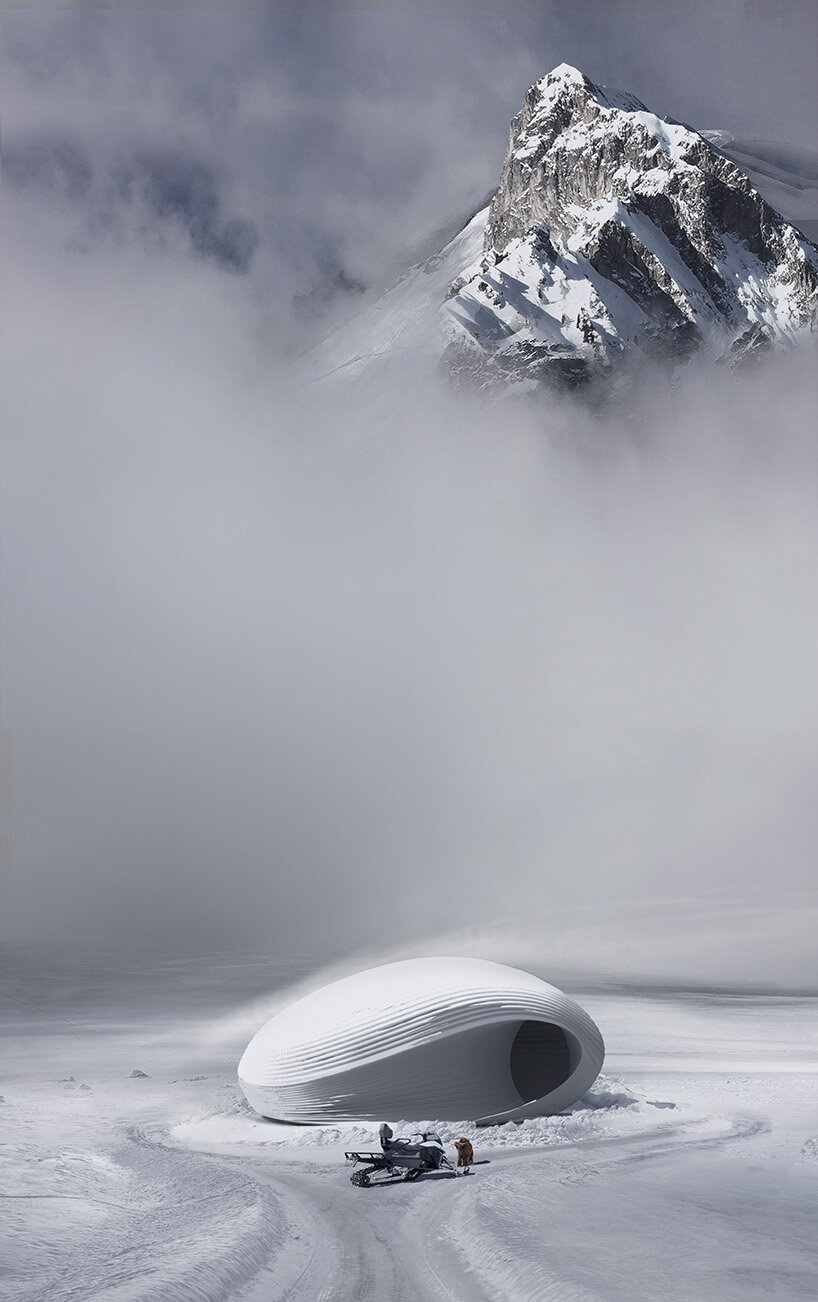 the structure will be hermetically closed for colder climates
Similar to the concept of a Qarmaq — an inter-seasonal, single-room family dwelling used by Inuits — HASSEL looked to indigenous shelters to devise strategies that sustainably and adaptively address harsh environments. For colder climates, the pavilion will be hermetically closed, and its outer skin will feature fins designed to capture snow and create natural insulation – similar to how snow insulates igloos. For hotter climates, overlapping fins act as natural shading, promoting passive cooling, cross ventilation, and water harvesting. Furthermore, the added skylight and opening features reinforce a connection with the natural environment, allowing natural lighting or ventilation to pour in — depending on the context.
Beyond this collaboration, Xavier de Kestelier and his team have created a 3D-printed habitat for space explorers on Mars as part of NASA's international 3D Printed Habitat Challenge and the Design Museum's Moving to Mars exhibition. He also led the Robotics Atelier for the Norman Foster Foundation, focusing on large-scale 3D printing with recycled plastics.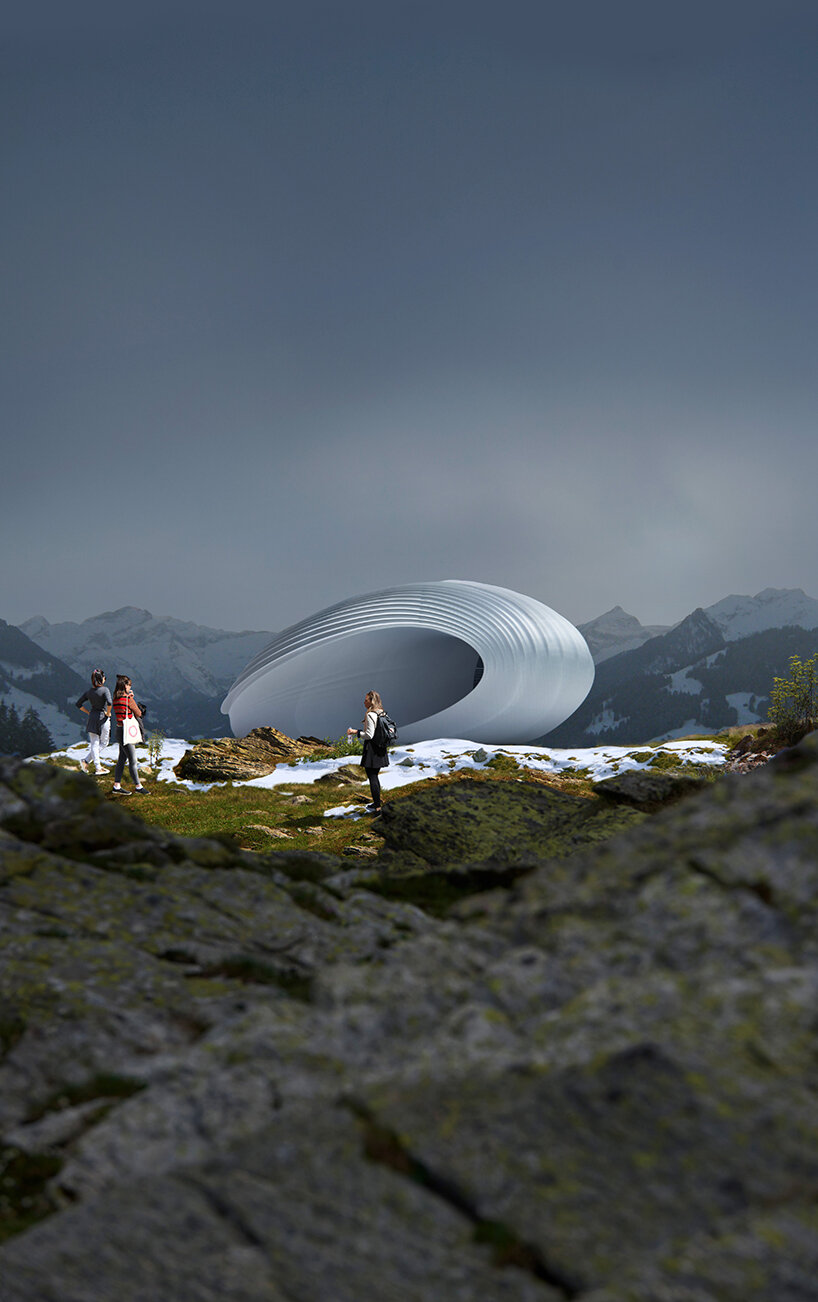 the 3D-printed pavilion is made of recycled plastics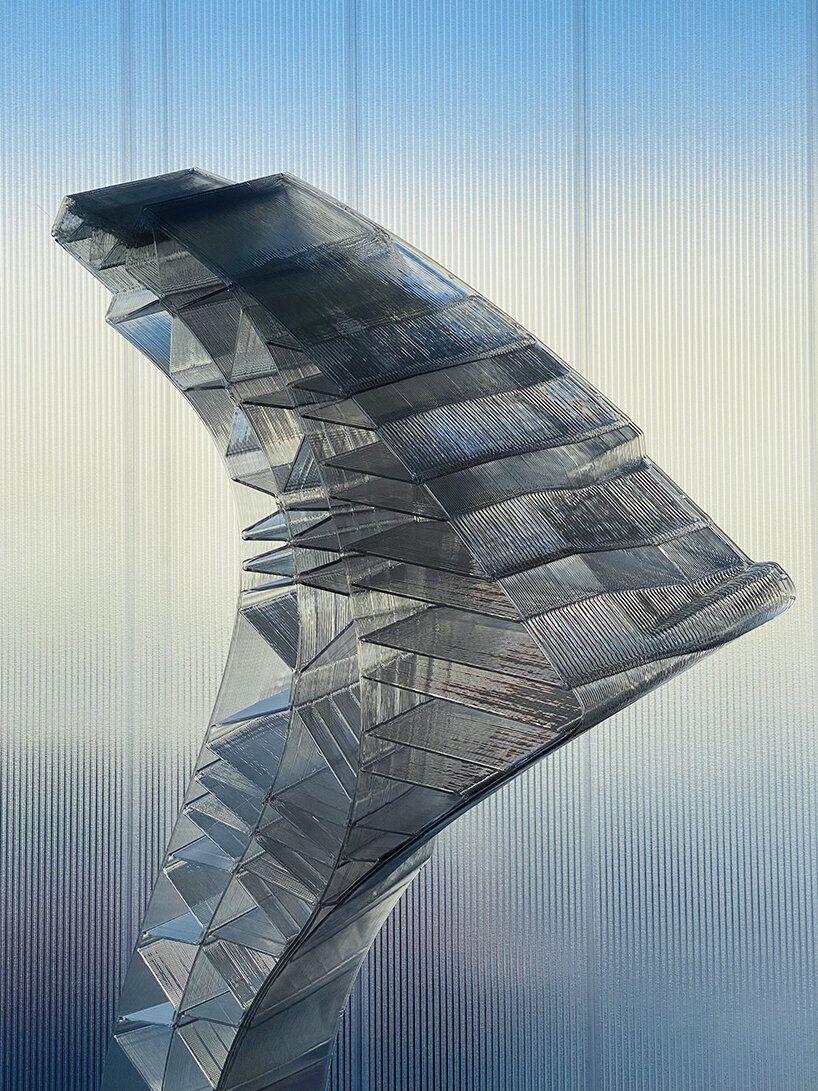 using 3D printing for high customization and low cost