Situated between Orlando and Tampa in Lake Wales lies a special place that's always worth the drive: Bok Tower Gardens. The iconic 205-foot Singing Tower, winding paths lined with flowers and lush greenery, secret hideaways, Mediterranean estate, and the cute on-site café combine to make Bok Tower Gardens the perfect destination for a date day trip.
Set upon 50 acres, the gardens were founded by Edward W. Bok and designed by famed landscape architect Frederick Law Olmsted, Jr.
This Central Florida sanctuary is perfect for a socially distanced afternoon in nature. I visit on a regular basis anytime I'm itching to get out of the house and spend time outdoors in a beautiful setting.
Plan your own trip with the highlights and tips below.
Walking Paths
Each time I visit Bok Tower Gardens, I meander from the main paved pathways to explore side trails. Ditching the pavement for a mulched trail typically means less people in sight and discovering neat places.
Making a right at the large oval path past the Visitor's Center and following side trails from there will lead you to spots like the whimsical Hammock Hollow Children's Garden, Wild Garden (full of native Florida plants), and a boardwalk through wetlands.
Follow mulched trails for new views
While you could certainly ask for a map, I think it's more fun to just follow random paths and see where you end up. All paths will eventually lead to the garden's stunning Singing Tower.
While there's always something in bloom no matter the time of year, the gardens are especially magical during the peak bloom of azalea season. February and March are the best months to visit if you want to see hundreds of colorful azaleas and camellias.
The gardens during azalea season
Besides the main paved and mulch paths, you're also free to explore two hiking trails. The Preserve Trail is 1.5 miles long and stretches from the Visitor's Center to near the entrance gate. The Pine Ridge Trail is shorter at 3/4-mile; you'll find the trailhead near the Window By the Pond (more on that later).
Singing Tower
Standing over 200 feet tall and made of marble and coquina, the Singing Tower, features neo-Gothic and art deco details as well as a captivating brass door at its base. No, you can't climb to the top, but you can admire the view from various points throughout the gardens.
The most popular and photo-worthy view is found at the Reflection Pond, but I also enjoy the view from the back of the tower, flanked with oak trees dripping in Spanish moss.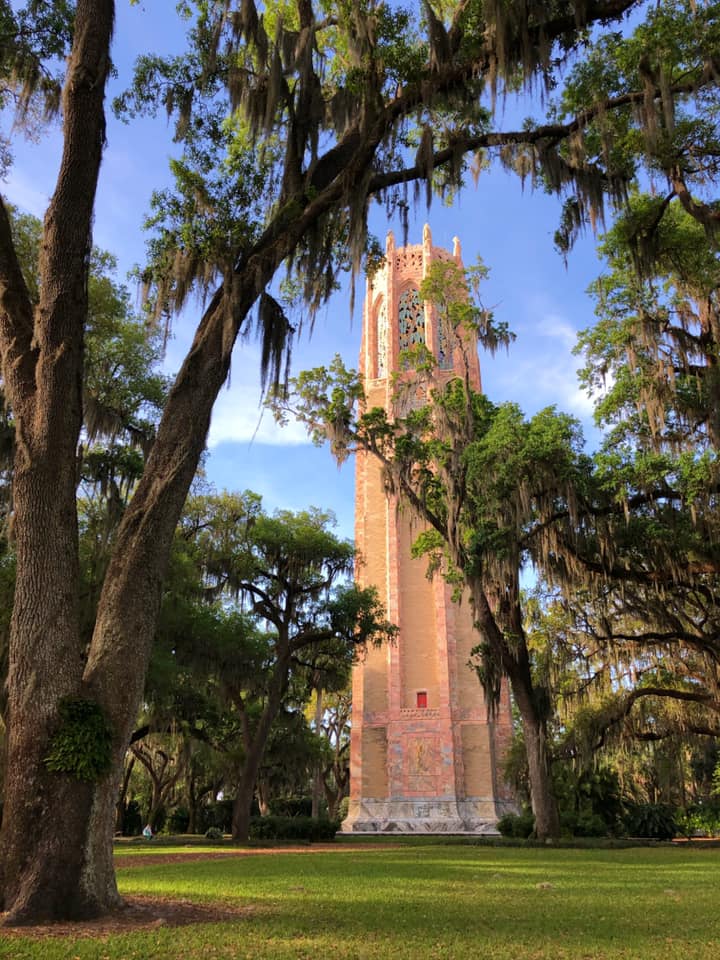 The Singing Tower
The tower is also home to a 60-bell carillon, with concerts daily at 1pm and 3pm. You can hear the other-worldly music all throughout the gardens. If you're visiting between October and May, the concerts are performed live versus recordings.
As you travel to the rear of the tower, you'll be rewarded with sweeping views of Central Florida. The gardens are located on a hill well above sea level and numerous benches invite you to sit and enjoy the panoramic view. In my opinion, this area is the best spot for setting up a picnic.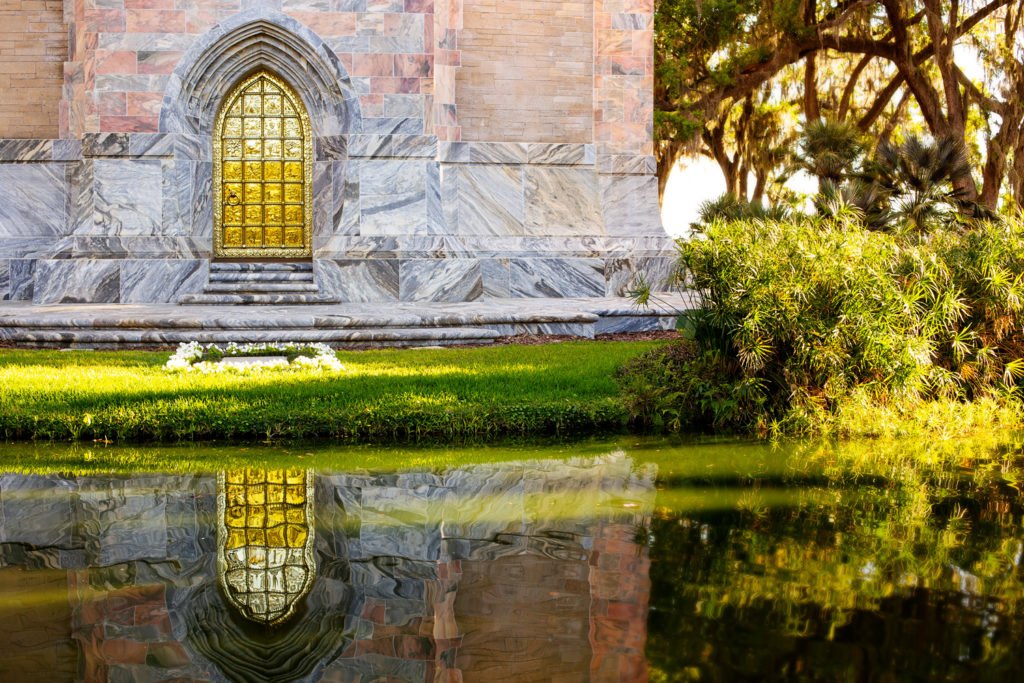 The Singing Tower
"Secret" Spots
Most of my favorite "secret" spots throughout Bok Tower Gardens can easily be found on a map of the grounds. But if you ditch the map and follow random paths, you're likely to stumble upon hidden corners and hideaways you'll have all to yourself.
While exploring, you may come across a little cabin, entering the threshold to find a picture-perfect view of a quiet pond (if so, you've found the Window By the Pond–one of my favorite spots!).
After you've visited the Window By the Pond, exit and follow the mulched path on your left. Before reaching the Endangered Plant Garden, instead take the small mulched path on your left, which will lead you to this gorgeous little seating platform with two wooden chairs overlooking the Wild Garden.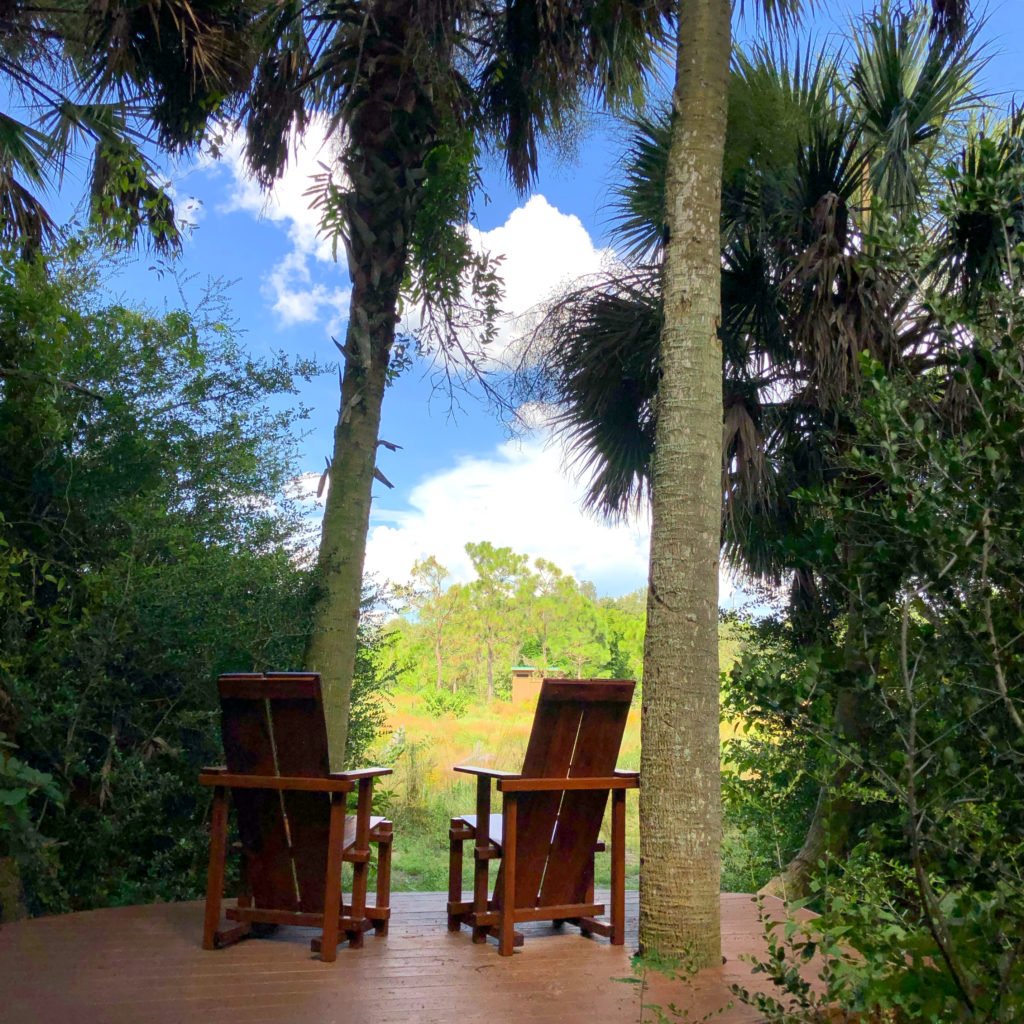 One of my favorite secret spots at Bok Tower Gardens
I also love walking around to the back of the Pinewood Estate. Cross the green lawn and discover this tranquil little pond surrounded by a mulched path. There's typically nobody else in this area and several benches are placed along the path offering a relaxing respite.
Get a little lost and see what you can find.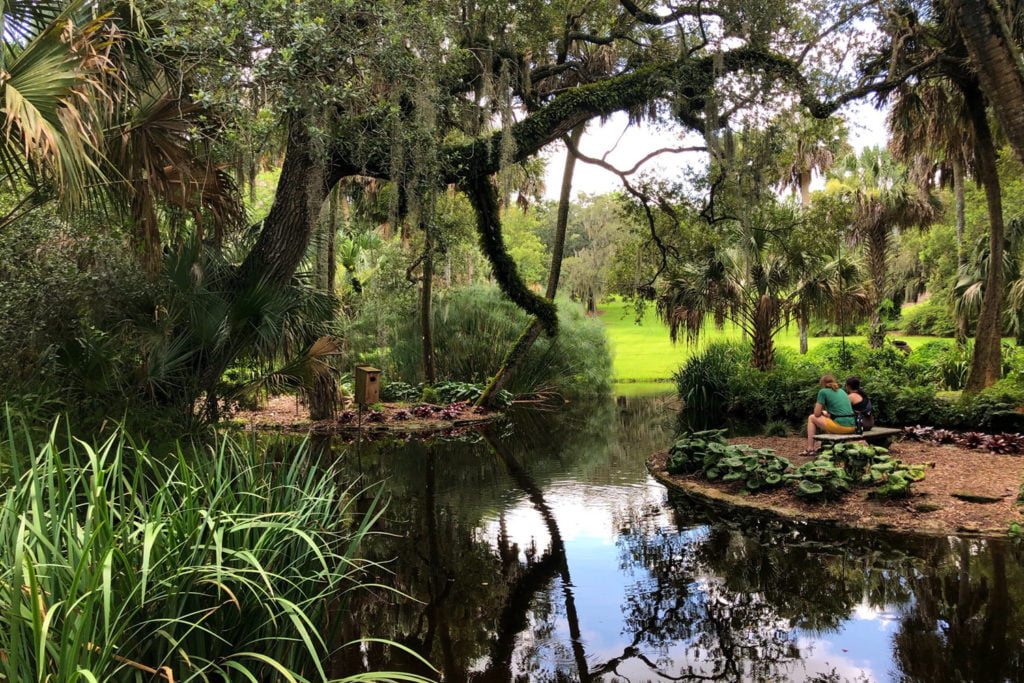 Cross the green lawn behind Pinewood Estate to find this secluded hideaway.
Blue Palmetto Cafe + Picnicking
Feeling hungry? The on-site Blue Palmetto Cafe is open daily from 9am-5pm. The menu includes hearty options for breakfast and lunch, including breakfast bowls and bagels, yummy salads and sandwiches. Beer and wine are also served and there's plenty of seating on the outdoor patio.
The cafe can also package your meal to go, to be enjoyed anywhere on the grounds.
If you'd rather bring your own food and drinks, pack a romantic picnic and a blanket and set up at a picnic at one of the designated picnic areas. You can also set up your picnic anywhere on the grounds, just be respectful of other visitors.
Pinewood Estate
The huge Mediterranean estate home is hard to miss as you make your way toward the Singing Tower. While the estate is currently closed (you can usually add on a self-guided tour for $6/person), you're free to roam the grounds. Check out the colorful mosaic tiles, paved pathways, and the lush green lawn behind the estate.
During the holidays, the home is decked out with Christmas decor and holiday home tours are offered.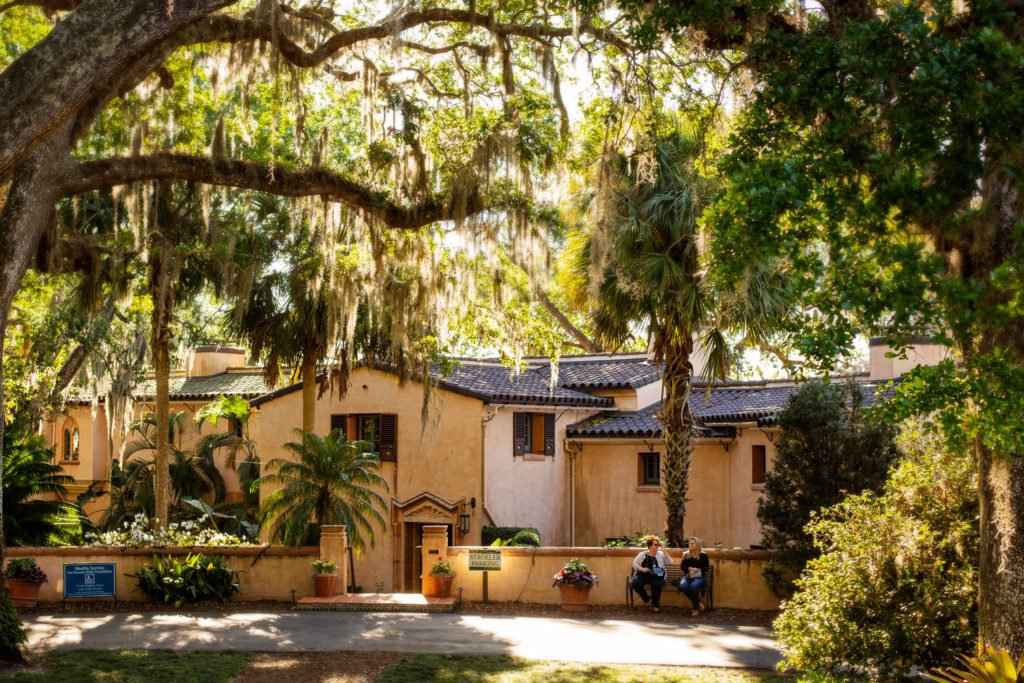 Pinewood Estate
Details + Know Before You Go
Bok Tower Gardens is open daily from 8am-6pm. The last car is admitted at 5pm.
Admission is $17/adult. If you have a Leu Gardens membership, it has reciprocal benefits that grant you free admission to Bok Tower Gardens.
Have a dog? Leashed pups are welcome but an additional $5 entry fee applies.
Bok Tower Gardens
1151 Tower Blvd, Lake Wales
863-676-1408
boktowergardens.org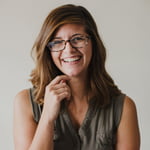 About the Author/Photographer:
Stephanie Patterson is a talented professional food and travel photographer and writer with a passion for creativity, the beach and great eats. When she's not taking photos or writing, you can find her exploring the state for her Florida travel blog, Travel Taste Click. Find her online at spattersoncreative.com and traveltasteclick.com.
All images by Stephanie Patterson
Orlando Date Night Guide is a free guide to the best of Orlando! We're supported by our advertisers when they buy digital ads, listings, content, and through affiliate links, so some things you read might be paid for or if you buy something thru a link on our site we might get a commission.