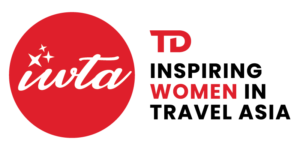 IWTA speaks with Elena Orru
General Manager – The Pavilions Phuket
Background:
Elena is a young, passionate, high energy hospitality professional with 13+ years of hands-on luxury property management experience. Her German and Italian heritage has shaped her multi-cultural passion and enabled her to effectively lead cross-cultural teams to realize challenging goals.
Through her career journey she has been recognized for innovative leadership and calm yet confident emotional intelligence.
If you know of any female leaders or up and coming superstars in the Travel and Hospitality industry you would like to nominate, please visit our page and complete a nomination form!
NOMINATE SOMEONE
NOMINATE YOURSELF