Miles and Lake Tahoe. Image: SnowBrains
New research has discovered the most picturesque landscapes in America, with Lake Tahoe taking the top spot.
Experts at Storyboards used Instagram data to analyze the number of hashtags for various landscapes in America to discover which of those are the most picturesque.
Placing first on the list of the most picturesque landscapes in America is Lake Tahoe, with 2,986,225 Instagram hashtags. Situated on the border of California and Nevada, Lake Tahoe is the clearest lake in the U.S., with a 99.994% purity – plus, there are many outdoor activities to partake in there, from hiking to fishing.
Lake Michigan. Photo by Ozzie Stern on Unsplash
In second place is Lake Michigan, which has a hashtag count of 2,788,904. With a length of 307 miles and a width of 118 miles, Lake Michigan is the third-biggest lake in America and the fifth largest in the world – not to mention, it's home to an abundance of natural habitats.
Clearwater Beach is in third place with a total of 1,298,877 Instagram hashtags. The white sand is undoubtedly one of the main attractions of Clearwater Beach, located in Florida, which is made of quartz from the Appalachian Mountains.
Lake Superior. Photo by Nemuel Sereti on Unsplash
In fourth place is Lake Superior, which has 1,157,663 hashtags on Instagram. Known as the largest freshwater lake in the world, which is situated on the border between the U.S. and Canada, Lake Superior contains 10% of the world's freshwater; due to little organic material, the water is incredibly clear.
Taking the fifth spot is Lake Ontario, which has 1,007,124 Instagram hashtags. Belonging to the Great Lakes family, Lake Ontario's shoreline is 712 miles long when the islands are included, of which there are a staggering 1,864.
Waikiki Beach. Photo by AussieActive on Unsplash
Waikiki Beach places sixth, with 969,640 Instagram hashtags. Due to Hawaii's ocean water being nutrient deficient, places like Waikiki Beach boast magnificently blue water – and on top of this, the beach boasts a tropical climate and an array of palm trees.
Lake Norman ranks in seventh place, which has 640,978 hashtags on Instagram. Lake Norman is the largest man-made lake in North Carolina, and the lake has plenty of spots for locals, or even visitors, to dock their boats and view the sunset in the evening.
Next on the list is Lake Huron in eighth place, which sees a total of 560,434 Instagram hashtags. Lake Huron, which is the fourth-largest lake in the world, has many stunning dunes and wetlands alongside plenty of lighthouses – as well as this, it is home to over 30,000 islands.
Lake Powell, UT. Credit: water.utah.gov
Following closely behind Lake Huron is Lake Powell in ninth place, with 456,329 hashtags on Instagram. Located between Utah and Arizona, Lake Powell offers beautiful canyon views with stone sculptures of cliffs and towers, not forgetting the constant sunshine and warm weather.
Last on the list in tenth place is the Mojave Desert, which has 429,066 hashtags on Instagram. Occupying over 25,000 square miles, the Mojave Desert is located in Southern California, with other portions belonging to Nevada, Arizona, and Utah. Consisting of towering mesas, sand dunes, and Joshua Trees, the Mojave Desert is undoubtedly a spectacular location.
Gavin Glick, Co-Founder of Storyboards, commented: "With the top 10 landscapes being located in various states, including Florida, Hawaii, and North Carolina, it shows that Americans are spoilt for choice when it comes to stunning scenery. However, it's interesting to see that seven of the top 10 landscapes are all lakes, suggesting that Americans favor this type of landscape over any other."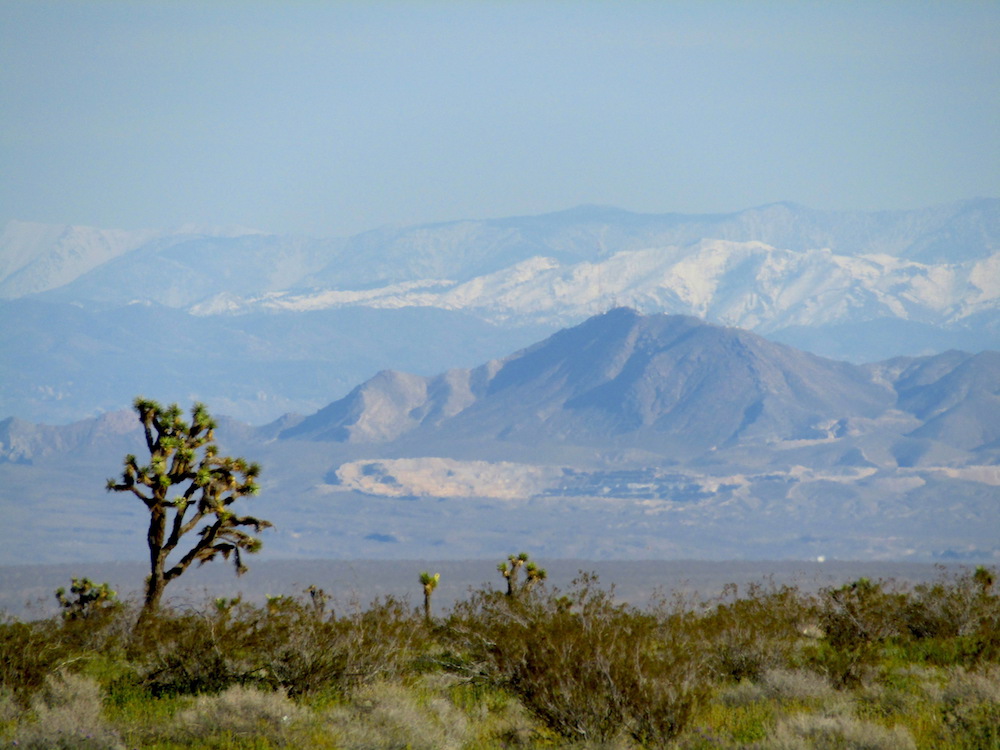 Joshua Tree and snowy mountains. Mojave Desert, CA. Image: SnowBrains
You might also like: