Review by Madelia Hickman Ring; Photos Courtesy Sloans & Kenyon
CHEVY CHASE, MD. — Landscapes featured prominently among the top lots in Sloans & Kenyon's 499-lot November Estate Catalog auction on November 2.
Buoyed by an online bid of $13,970, a Nineteenth Century American School painting of the three-masted ship the Ann Alexander sailed into first place. According to the auction catalog, the ship was noteworthy for having been rammed and sunk by a wounded sperm whale in the South Pacific in 1851. The incident influenced several contemporary writers, including William Whitecar, Thomas Beale and, perhaps most famously, Moby Dick by Herman Melville.
An unidentified clipper cruiser figured prominently in an oil on canvas painting that depicted the Thames River and Old Royal Naval College in Greenwich (U.K.) in the background. Unsigned but presented in a gilt frame, it also found a new home with an online buyer, for $3,048.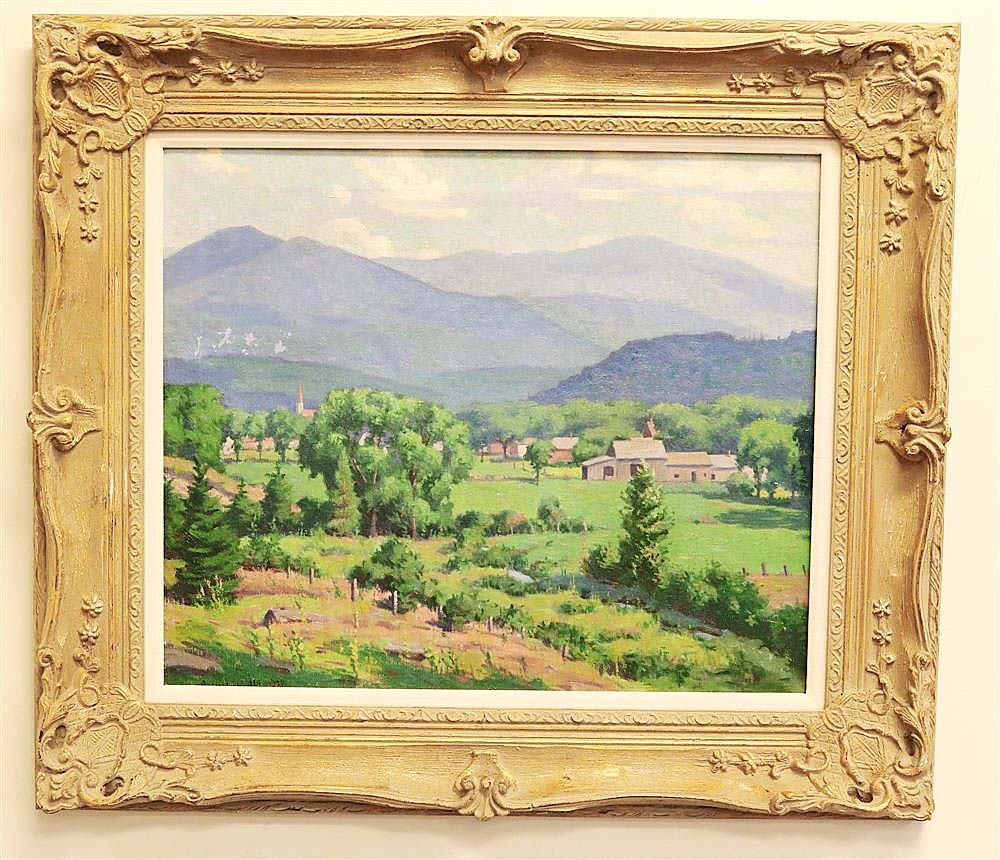 An oil on canvas landscape that was catalogued as Nineteenth Century American School was signed "H. Herzog / A.H. Wyant" for Hermann Ottomar Herzog (German/American, 1832-1932) and Alexander Helwig Wyant (American, 1836-1892). Depicting a sweeping view with a hiker in a red vest, the oil on canvas sold to a phone bidder for $3,416. Garnet Jex's (American, 1895-1979) expansive oil on canvas painting titled "Early Summer Landscape of Blue Ridge Mountains" from 1928 sold for nearly the same price: $3,429 to an online bidder.
A stately oil on canvas portrait of Queen Caroline Wilhelmina of Brandenburg-Ansbach when she was the Princess of Wales was attributed to Irish artist Charles Jervas (1675-1739), who was the official portrait painter of King George II. Jervas studied under Geoffrey Kneller and painted a portrait of Caroline's husband, King George II (1683-1760). The painting had been acquired in London by Robert Worth Bingham, the US ambassador to the UK from 1933 to 1937 and his wife, Alena Lithgow Hilliard Bingham, as a gift to Stratford Hall. Sotheby's sold it in 1999 when Stratford Hall deaccessioned it. An online buyer got it for the below-estimate price of $6,350.
The sale featured property that descended in the family of J. Allen Townsend, one of the founders of US Trust Co of New York. Topping results from that collection was a lot of two companion oil on canvas paintings by Flemish artist Peter Frans Casteels (1675-1749). Both in ebonized frames, one depicted a peacock with birds in a landscape while the other featured roosters with a chicken. The lot flew to a new home with an online buyer for $3,175.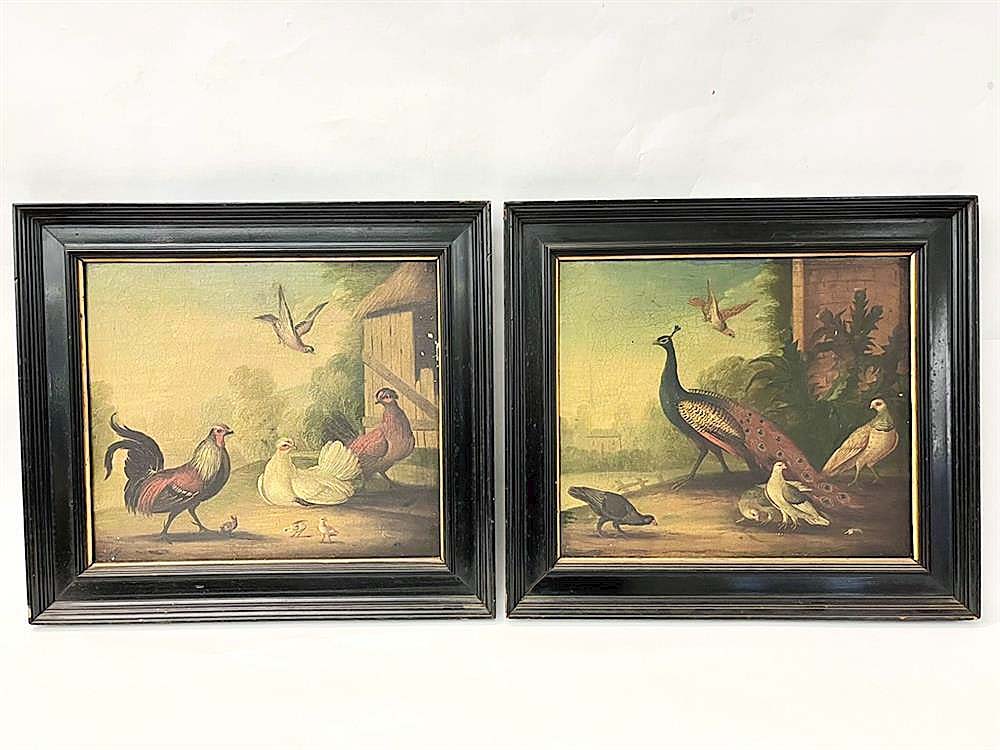 Decorative arts were also to be had, both traditional and more modern. Leading the former category at $2,540 was a set of 12 Renaissance Revival carved oak dining chairs from the late Nineteenth Century, which were offered alongside a carved oak banquet table. The same online buyer bought the table for $1,270, keeping the set together.
For modern decorative arts, the perennially favorable Madoura ceramics designed by Pablo Picasso in the mid-Twentieth Century are hard to beat. A 10-inch diameter "Visage No 72" ceramic plate, number 21 from an edition of 150, earned $3,048.
Prices quoted include the buyer's premium as reported by the auction. For more information, www.sloansandkenyon.com or 301-634-2330.