Paris-based Lebanese Architect Lina Ghotmeh has been selected to design the 22nd annual Serpentine Gallery Pavilion for 2023
Ghotmeh has revealed her designs for the Pavilion. Titled À Table – the French phrase for eating meals together – it will be presented at the Kensington Gardens in London from June to October.
The design is comprised of a timber structure featuring a roof with numerous gables extending from its center. The center of the design will include tables and benches intended for public gatherings and conversations.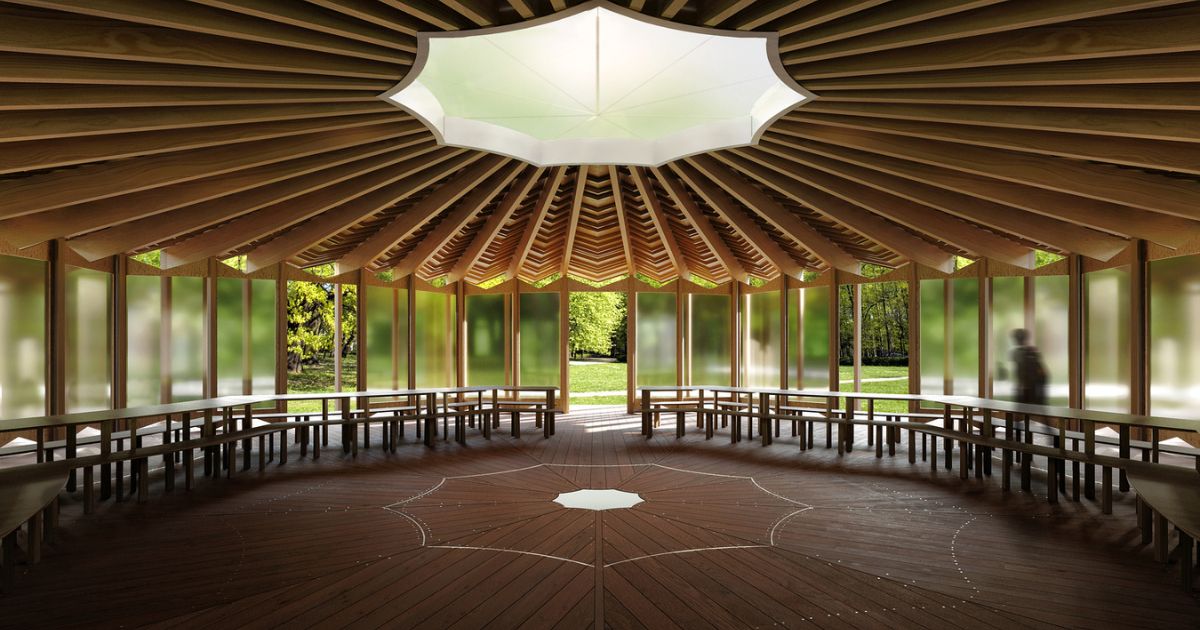 Image © Lina Ghotmeh — Architecture Courtesy: Serpentine
"À Table is an invitation to dwell together in the same space and around the same table. It is an encouragement to enter into a dialogue, to convene and to think about how we could reinstate and re-establish our relationship to nature and the Earth," Ghotmeh explained.
The architect also aims to reduce carbon footprint with this design by using low-carbon recycled glass to create the glass doors, as well as using laminated veneer lumber (LVL) which is an effective substance that, in contrast to the more popular cross-laminated lumber, permits a more slender structure.
"The Earth that embraces us is our first source of sustenance; without it, we living beings, could not survive," declared the architect.