PADUCAH — The sound of buzzing bees — a classic sign of Spring. And one that's welcome in many people's gardens.
Hummingbirds and butterflies are crowd pleasers, too.
A busy bee gathers pollen at Flower + Furbish.

Charity Blanton

But they're not just pretty — these creatures are vital in maintaining a thriving ecosystem. 
That's according to Grow Appalachia, an organization working to address food security issues in Appalachia.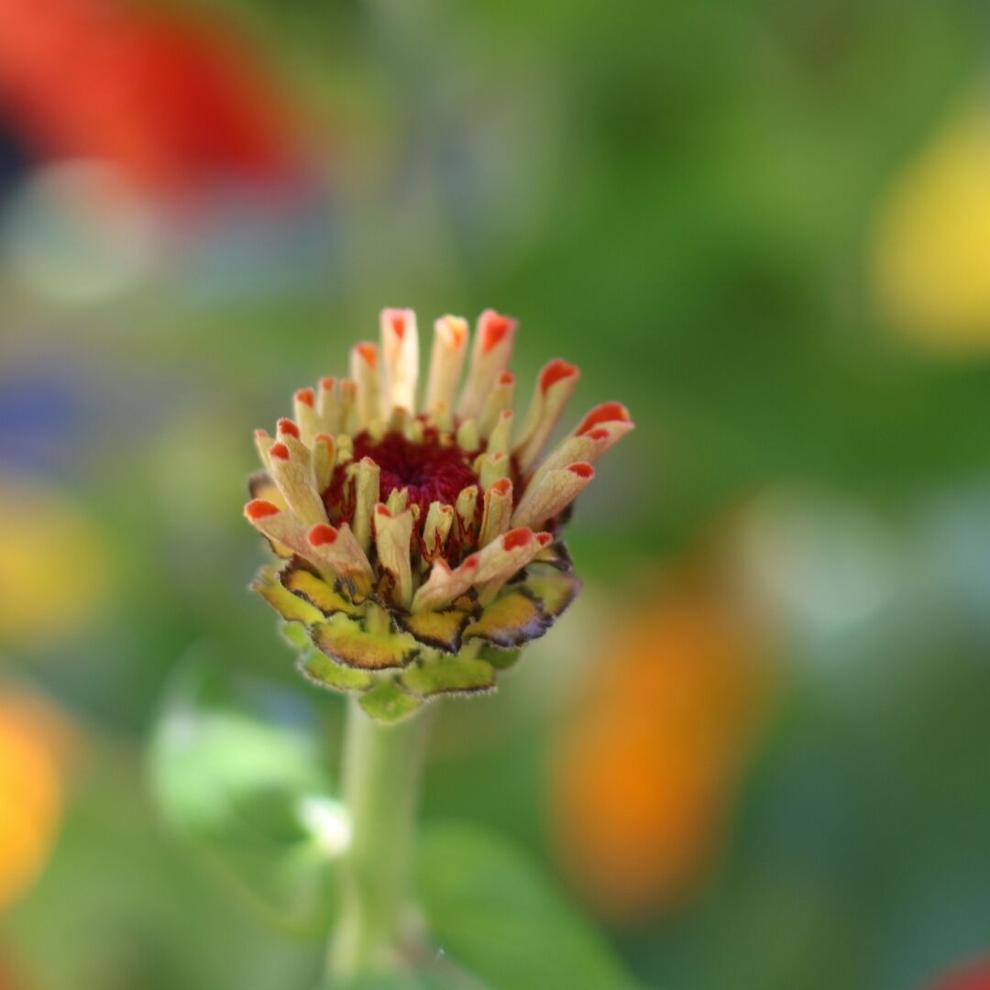 A flower whose petals have yet to unfurl at Flower + Furbish. 

Charity Blanton

Bees, hummingbirds, butterflies — and even wasps, flies, beetles, and bats — are pollinators. 
They help fertilize plants by moving pollen from the male parts of a plant to the female parts. And only fertilized plants can produce fruits and seeds. 
According to Grow Appalachia, pollinators are responsible for a staggering one out of every three bites of food you consume.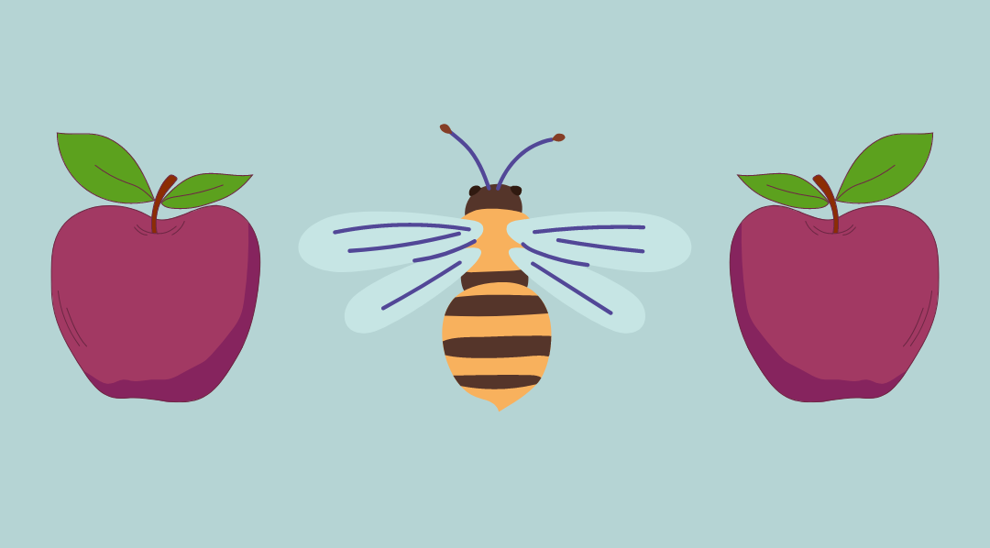 According to Grow Appalachia, pollinators are responsible for a staggering one out of every three bites of food you consume. 
And unfortunately, the group says many pollinator populations appear to be on the decline. 
"Because of disease, invasive species, pesticides, loss of habitat, and other circumstances, many pollinator species are now 'listed species,' meaning there is evidence that they are disappearing from their natural areas and habitats. If these current trends continue, they may become extinct."
It is unlikely that a single person could solve any of the issues listed above. But we can still do our part to encourage a healthy ecosystem by making small changes to our daily habits.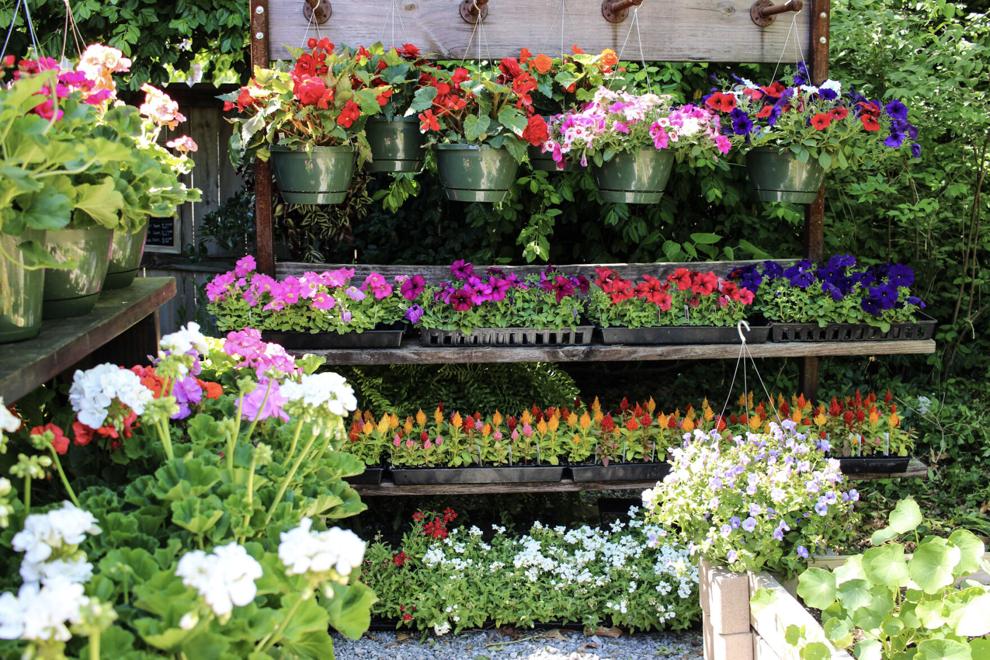 Colorful flowers on display at Flower + Furbish 

Charity Blanton

As the old saying goes, "there's no better time than the present." And since May is Gardening for Wildlife month, the Kentucky Department of Fish and Wildlife is encouraging people to "plant with a purpose" in an effort to attract native wildlife to their yards. 
Editor's note: The correct spelling is "Huyck" Farms 
If you're a beginner, gardening can be overwhelming. 
That's why we spoke with two local experts — to get the scoop on pollinators and learn how you can attract them to your garden.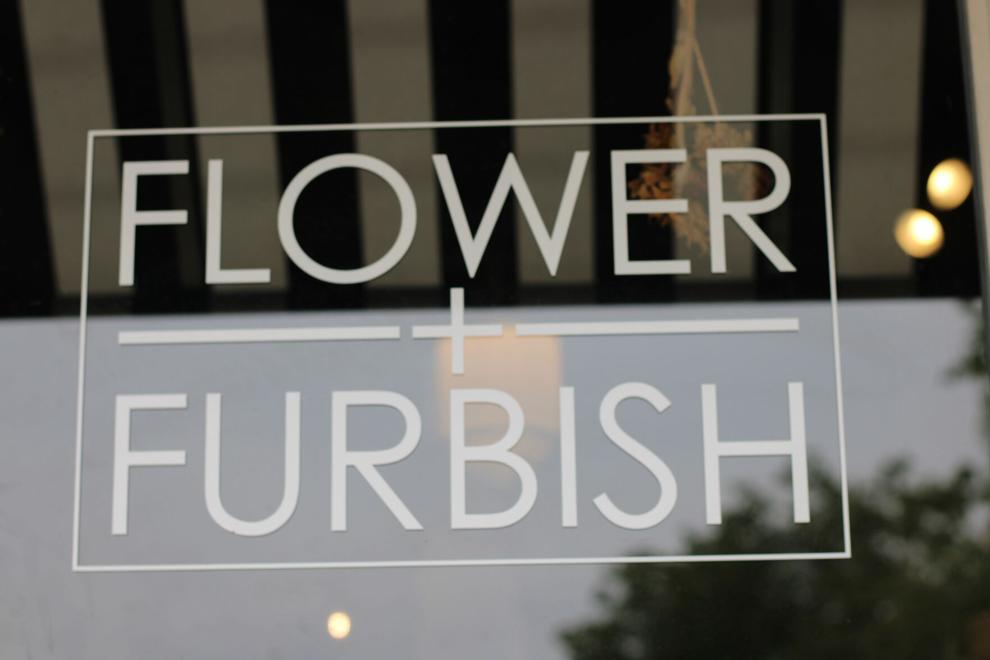 Charity Blanton

Sara Falder is the Owner and Head Designer at Paducah's Flower + Furbish. She says gardening has always been a part of her life. 
"I've been trying to promote pollinator habitats for years," she told us.
And Nathan Huyck — owner of Huyck Farms in Paducah, say's he's got about 30 years of experience on the farm.
"I started when I was 14 and I'm 44 now, so I've got 30 years here. But I actually have a degree in mechanical engineering," he explained.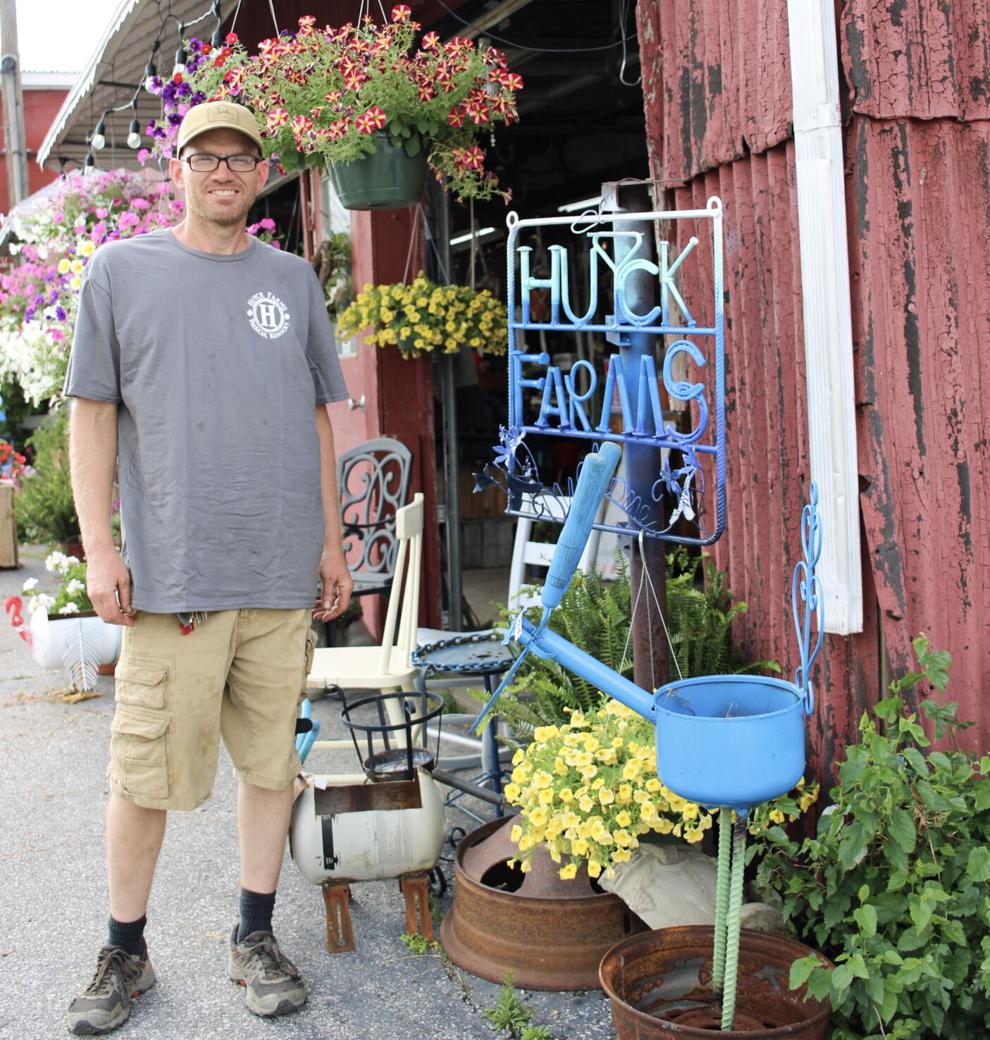 Nathan Huyck — owner of Huyck Farms. 

Charity Blanton

And if you're wondering, "Huyck" is pronounced like "hike."
Huyck says many people struggle with the pronunciation, and he wants to set the record straight. 
"We say 'come take a hike to Huyck Farms' to give people an idea how to say it," he quipped.
The USDA Forest Service describes pollination as "the act of transferring pollen grains from the male anther of a flower to the female stigma."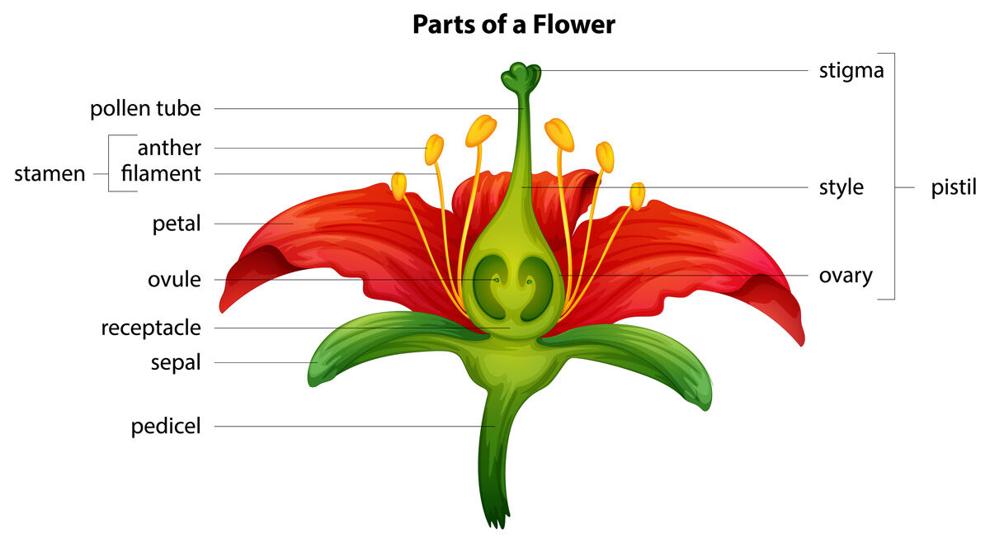 USDA Forest Service

"Pollination is just moving the pollen from flower to flower or just stirring the pollen in the flower itself," Huyck explains. 
"There's different insects that do it. Of course bees are the most popular, the honeybee is the biggest." And, in his opinion, the honeybee is the best too.
"There's birds, there's wasps, butterflies. Most of all those, they're just kinda stirring the flower to help mix it up a little bit, and the bees do the best job. They actually transfer the pollen from one flower to the next."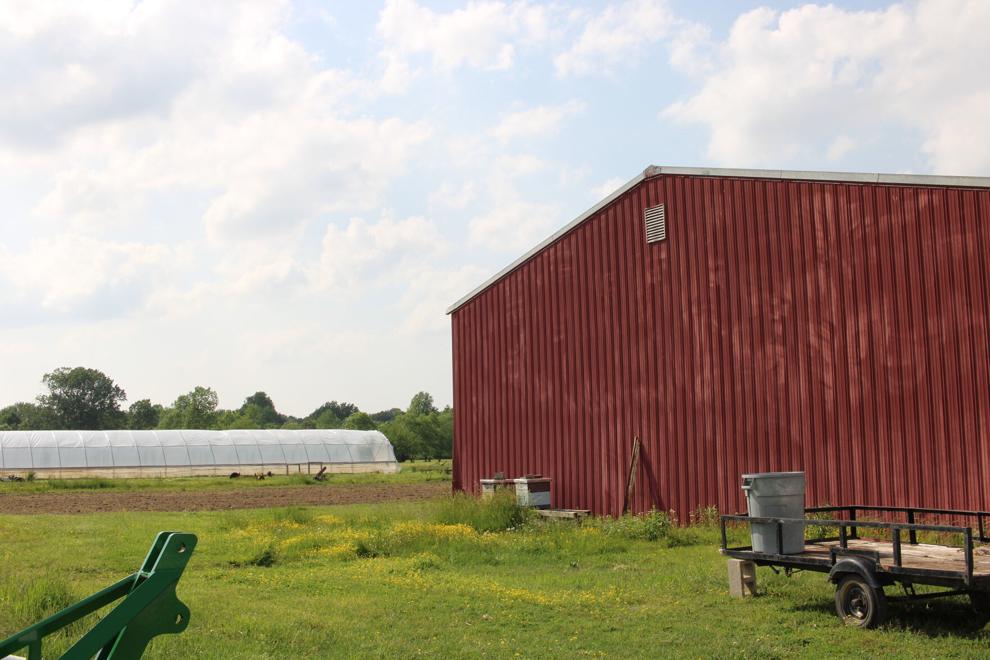 Beehives next to a barn on Huyck Farms. 

Charity Blanton

Huyck says pollinators play a vital role in what he does on Huyck Farms, especially when it comes to growing the apples they use in their fresh-pressed apple cider each fall. 
"We do apples, and with the apples, you have to have — one apple variety has to pollinate a different apple variety in order to get an apple."
And bees, he explains, are really good at doing just that.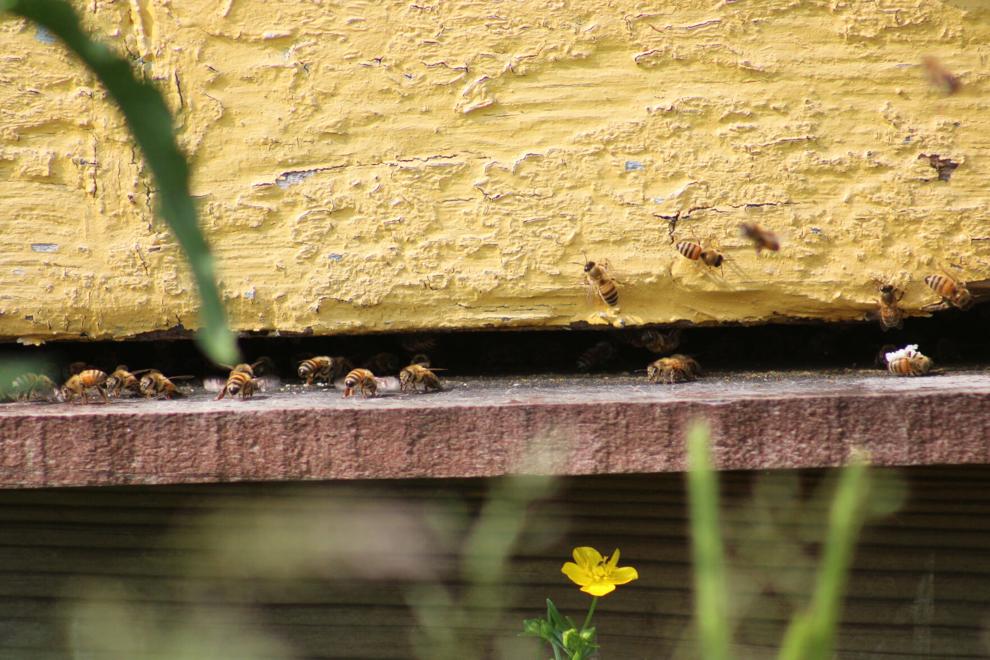 Charity Blanton

That's a big reason why he keeps hives on the farm.
In addition to the apples, Huyck grows pumpkins, squash, and zucchini in the fall.
"They have male and female flowers that are separated. So they (bees) have to take the pollen from one flower to the next — to the female flower, in order to make the fruit. It's pretty neat."
Hanging planters in the greenhouse at Hyuck farms 

Charity Blanton

The importance of pollinators on flower and produce farms is clear — and the plants provide them with a good excuse to stick around: food. But what about the average yard?
Sara Falder of Flower + Furbish says when it comes to gardening for pollinators, she loves using anything fragrant and colorful — and the bees love it too.
She says it's important to consider wildlife when you start planning your garden and caring for your yard.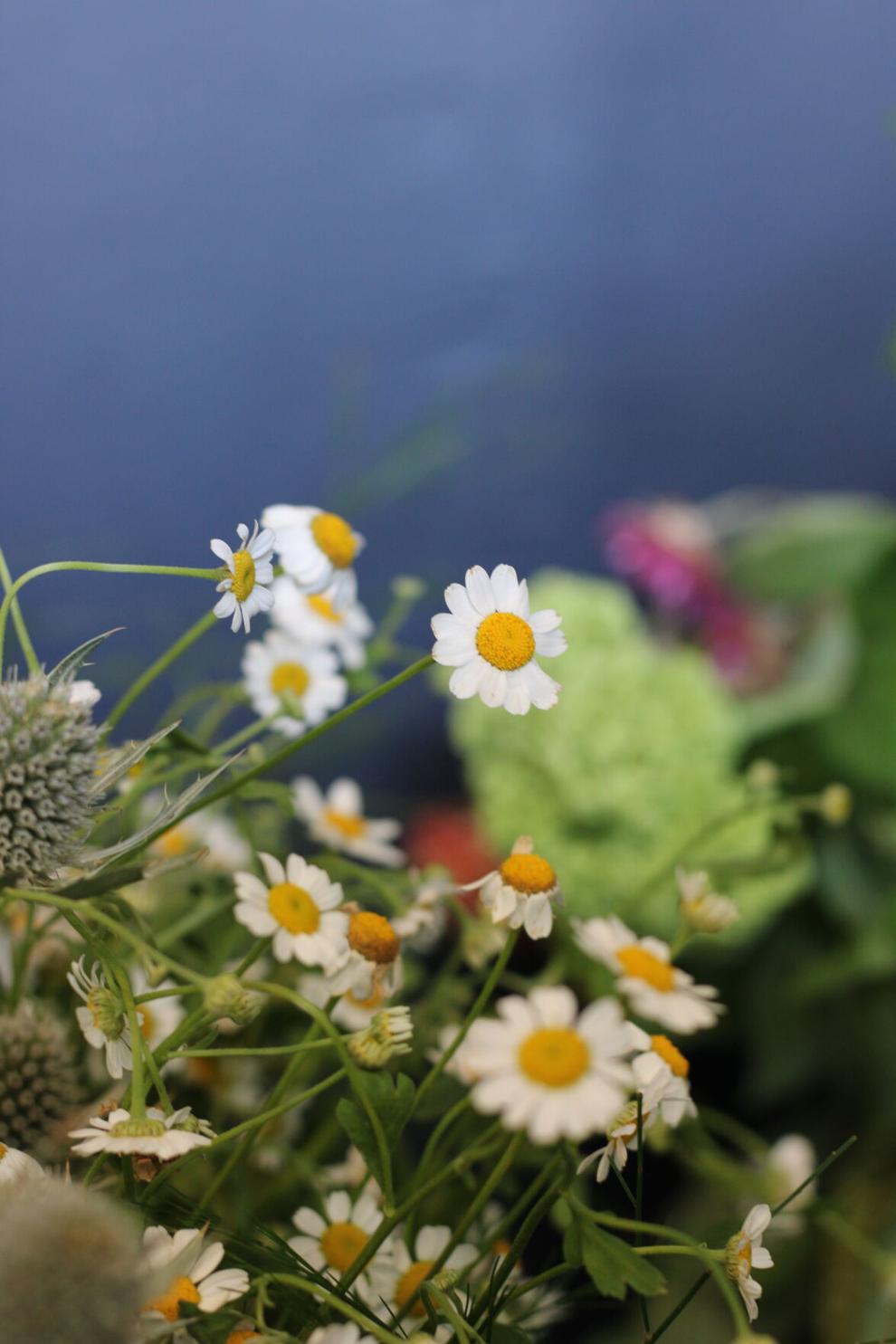 Charity Blanton

That's why she's a big believer in "No Mow May," a movement to avoid mowing your yard in the month of May to benefit pollinators.
According to Bee City USA, the start of the growing season is a "critical time for hungry, newly emerged native bees."
"Floral resources may be hard to find, especially in urban and suburban landscapes. By allowing it to grow longer, and letting flowers bloom, your lawn can provide nectar and pollen to help your bee neighbors thrive."
There's science to back this up, too.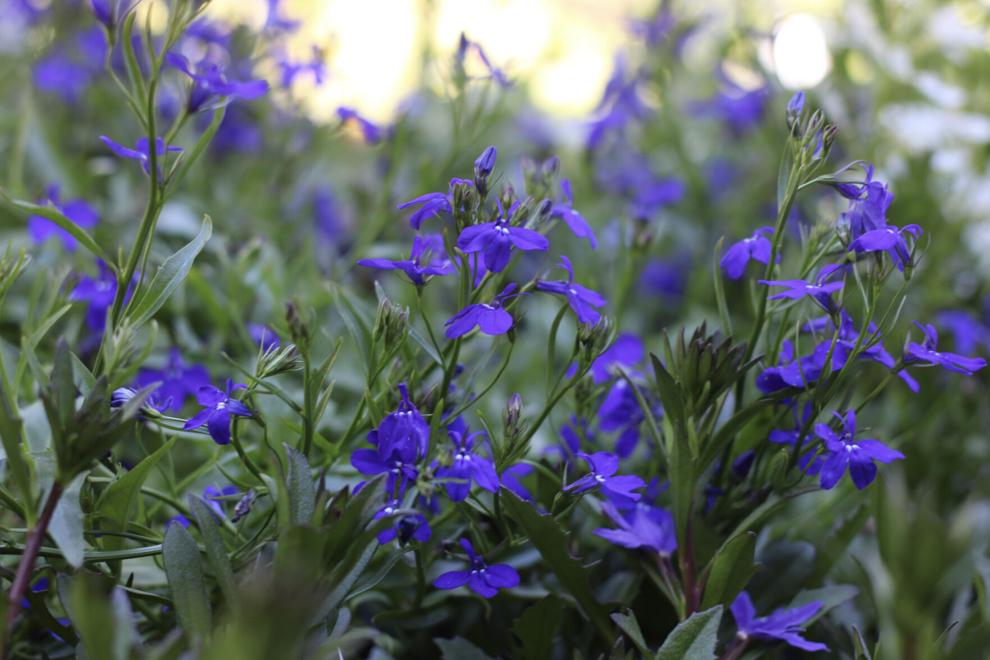 Charity Blanton

A study in central Kentucky reportedly recorded 26 different species of bees visiting dandelion and white clover in urban and suburban lawns.
Researchers in Massachusetts reportedly found 96 species of bees visiting lawn flowers, "with the greatest diversity and abundance on lawns mowed every two or three weeks."
Meta-analyses that looked at the results of studies in Europe and North America reportedly found a "significant increase in the abundance and species richness of butterflies and bees in less-frequently mowed lawns."
Despite the studies, for some people — an unmowed lawn may just be too much of an eyesore.

Charity Blanton

In that case, Falder suggests adjusting your mower blades to be a little higher to "help save some of the tiny blossoms that come up with the clover and other weeds," without sacrificing the look of your lawn. 
Huyck and Falder have some helpful tips for new gardeners, too.
Most of us have probably heard someone lament that they don't have a "green thumb" — as in, they kill just about everything they try to grow.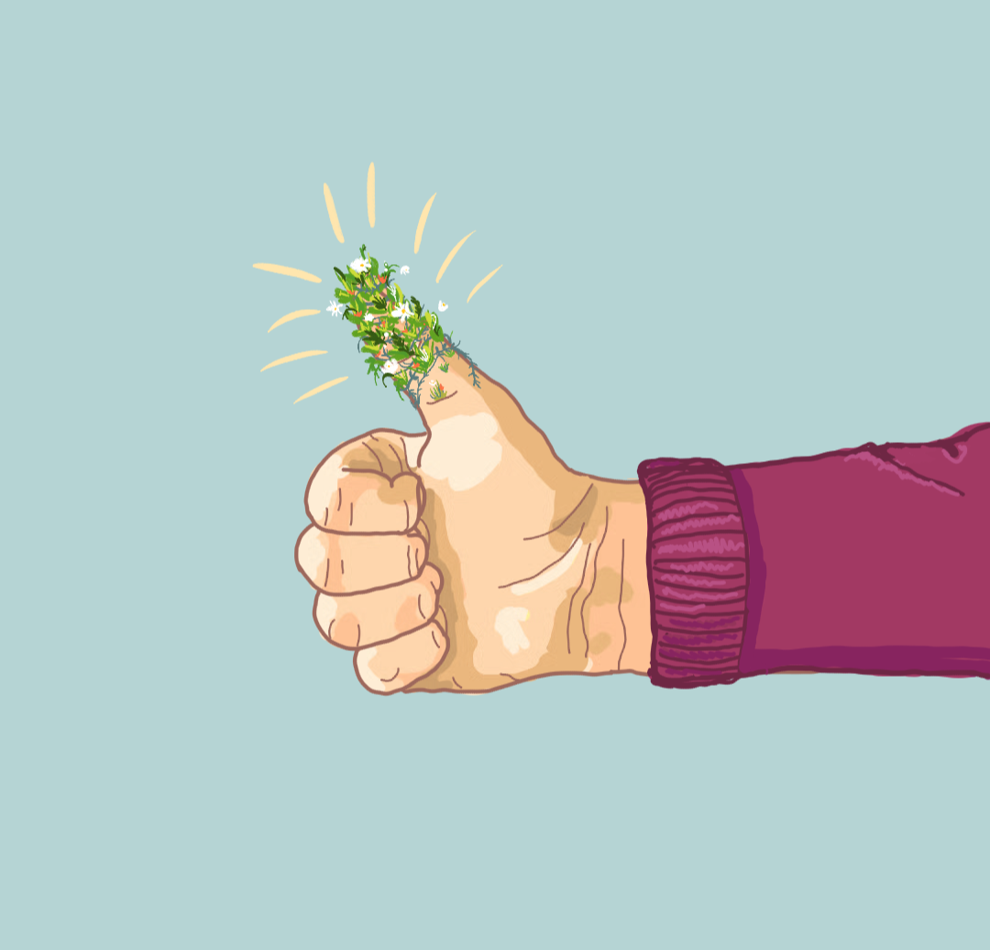 Most of us have probably heard someone lament that they don't have a "green thumb" — as in, they kill just about everything they try to grow. 

Charity Blanton

But Huyck says the "green thumb" is a myth. 
"I think anyone can grow flowers," he assured us. 
And Falder says some easy, pollinator-friendly flowers for beginners include calendula, marigolds, lavender, zinnias, coneflower, and cosmos.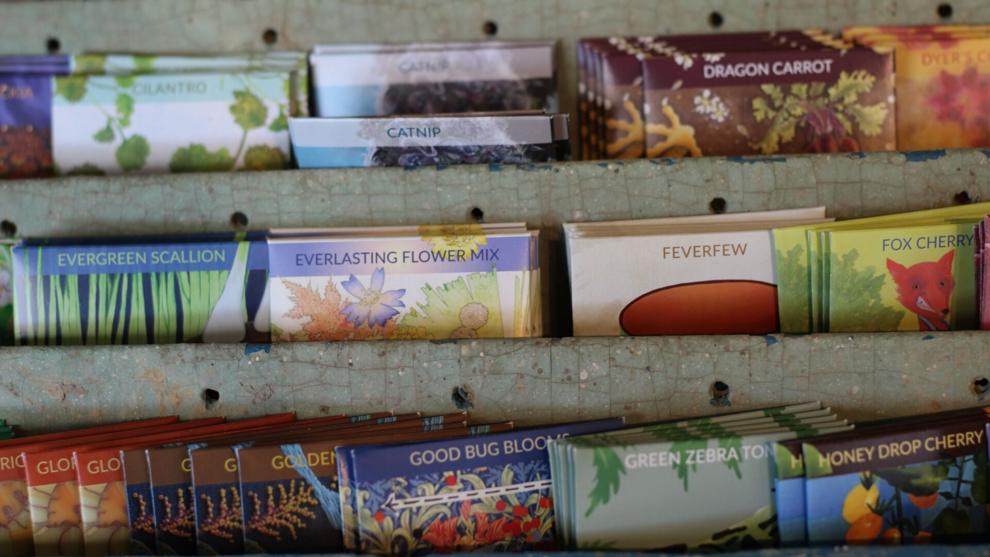 Seed mixes at Flower + Furbish 

Charity Blanton

She says after years of trying to encourage pollinators in her yard, she found success when she started using specialty seeds and pollinator mixes.
"I tried new varieties of wildflowers and have seen a lot more bees, butterflies, and other pollinators buzzing about the garden."
"Marigolds are some of my favorite garden flowers because they are so bright, easy to grow, and smell fantastic," she added.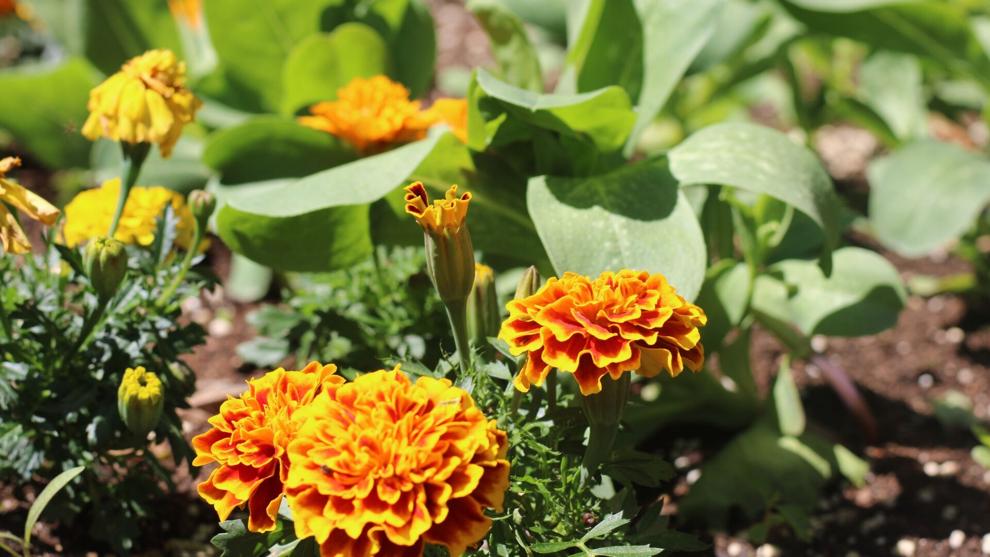 Charity Blanton

Huyck says the type of flowers you grow can impact the type of pollinators you attract. 
"Bees like certain things and I mean, hummingbirds don't. Like I've got, uh, petunias. The hummingbird likes to stick their beaks in the petunia, but you don't hardly ever see a bee on a petunia, they don't prefer the petunia. Just, they have different preferences," he explained.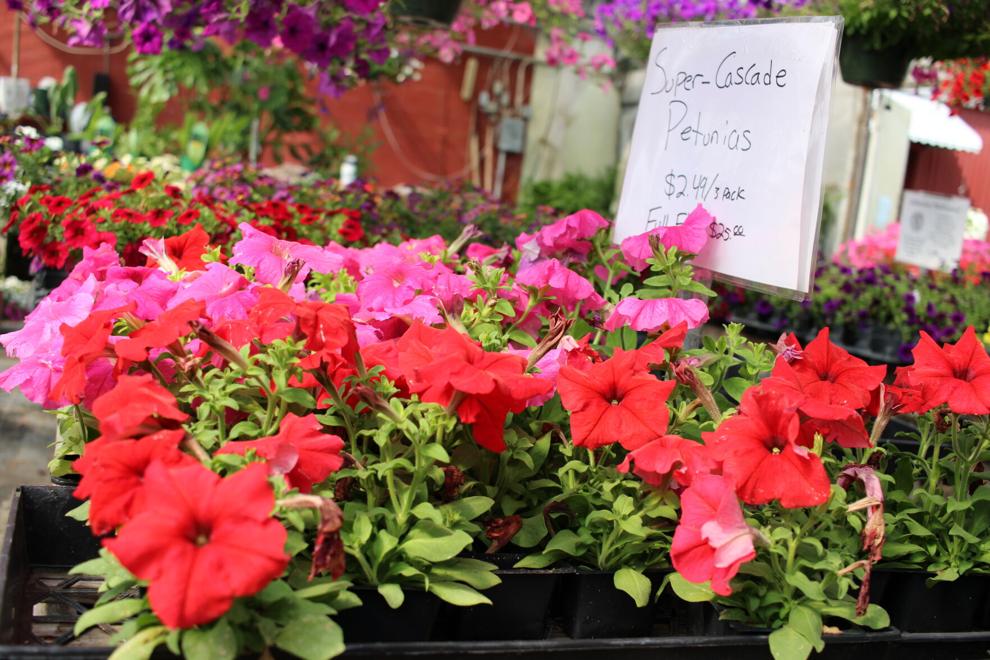 Huyck says the type of flowers you grow can impact the type of pollinators you attract. He's noticed that hummingbirds seem to love petunias, but bees — not so much. 
There was one plant in particular he said hummingbirds seem drawn to.  
It's called Agastache — commonly, and appropriately, known as "humminbird mint."
"They'll actually fly in, they'll fly in the greenhouse and they go right to that plant," he explained.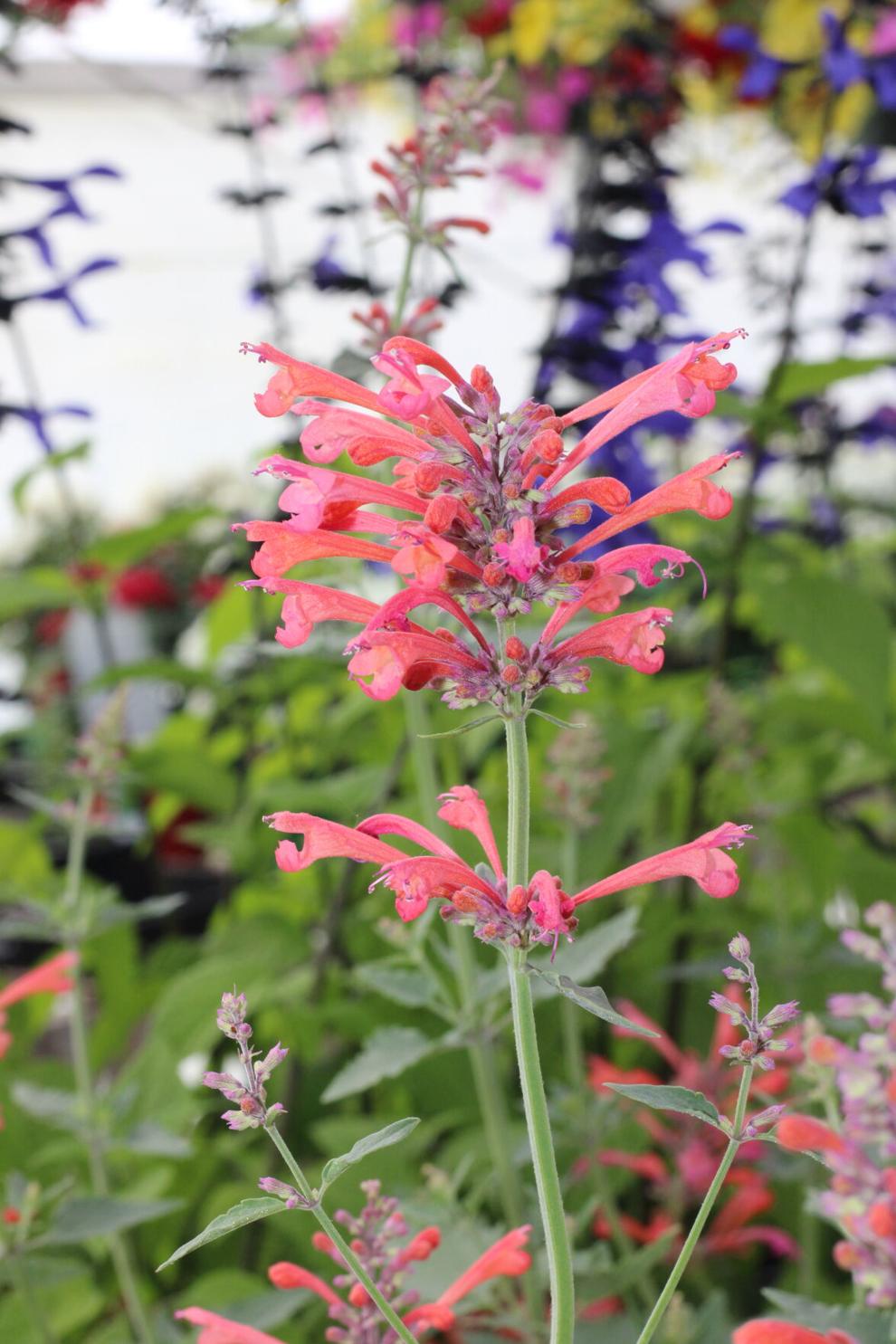 Huyck says in his experience, hummingbirds are drawn to certain flowers. Specifically, he says they seem to love Agastache, aptly called "Hummingbird Mint."

Charity Blanton

According to the USDA Forest Service, many flowers use visual cues to attract pollinators.
These include showy petals, nectar guides, shape, size, and color — and can be tailor-made for certain types of pollinators.
For instance, the USDA says "beetle-pollinated flowers tend to have larger and more open flowers that provide an easy landing pad since beetles are not as agile in flight as other flying insects."
And the long nectar spurs of plants in the mint family — like the hummingbird mint above — protect the nectar from robber insects, allowing it to be accessed by pollinators with long proboscis or long, narrow bills — such as hawkmoths, butterflies and hummingbirds.
Did You Know?
If you want to use a hummingbird feeder in your yard, Hyuck has some advice. Try using the red sugar water you can buy at the store to attract the birds. Once they start coming around, switch to plain, clear sugar-water — that way they aren't drinking the dye. 
The Land Between the Lakes National Recreation Area offers a plethora of tips for attracting butterflies and hummingbirds, using native plants. 
And if you still have questions, consider attending the upcoming seminar on Native Gardening for Pollinators at the McCracken County Public Library.
It's being held at 5:30 p.m. on May 18, and will be led by LBL Woodlands Nature Station naturalists. 
Once your plants start growing, how do you know your garden is healthy?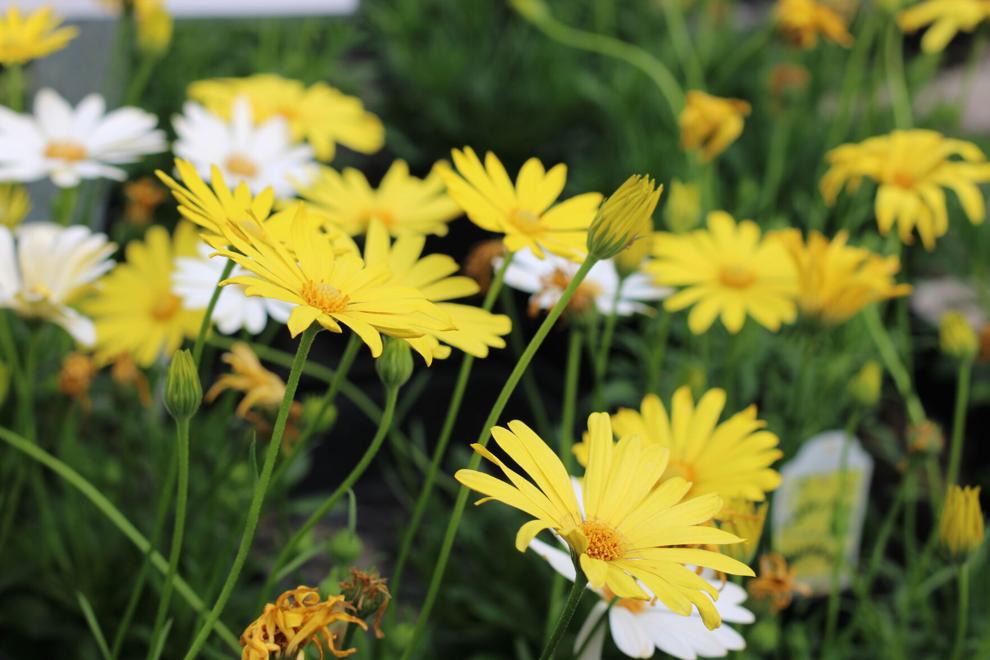 Charity Blanton

Huyck says on a good garden, "you should see growth almost every day." 
In his experience, most people who struggle with their gardens are either over or under watering.
And Falder stressed the importance of maintaining your garden.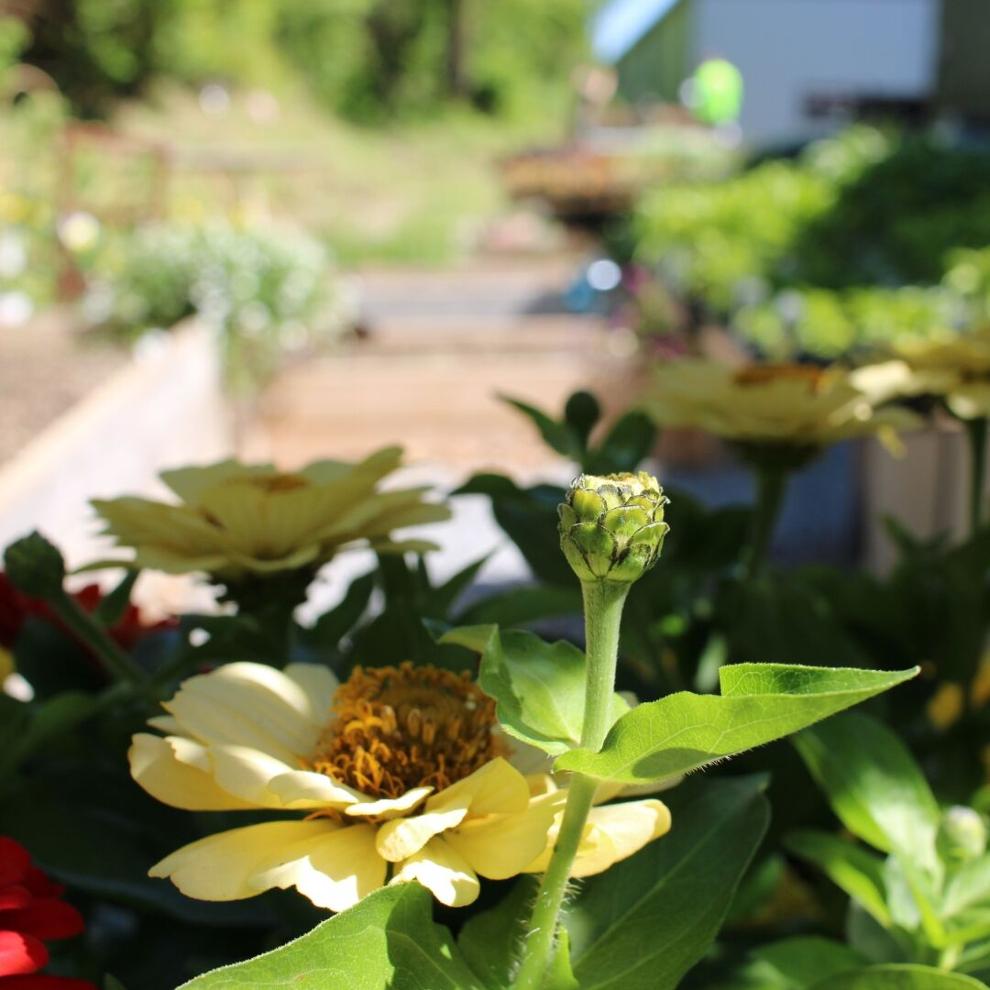 Charity Blanton

Her tip: deadhead your flowers. 
"Once a bloom starts to fade, it is really important to remove it from the plant," she explained.
"After the dying flower is gone, the plant will start to send the nutrients that were supporting it to new buds and flowers."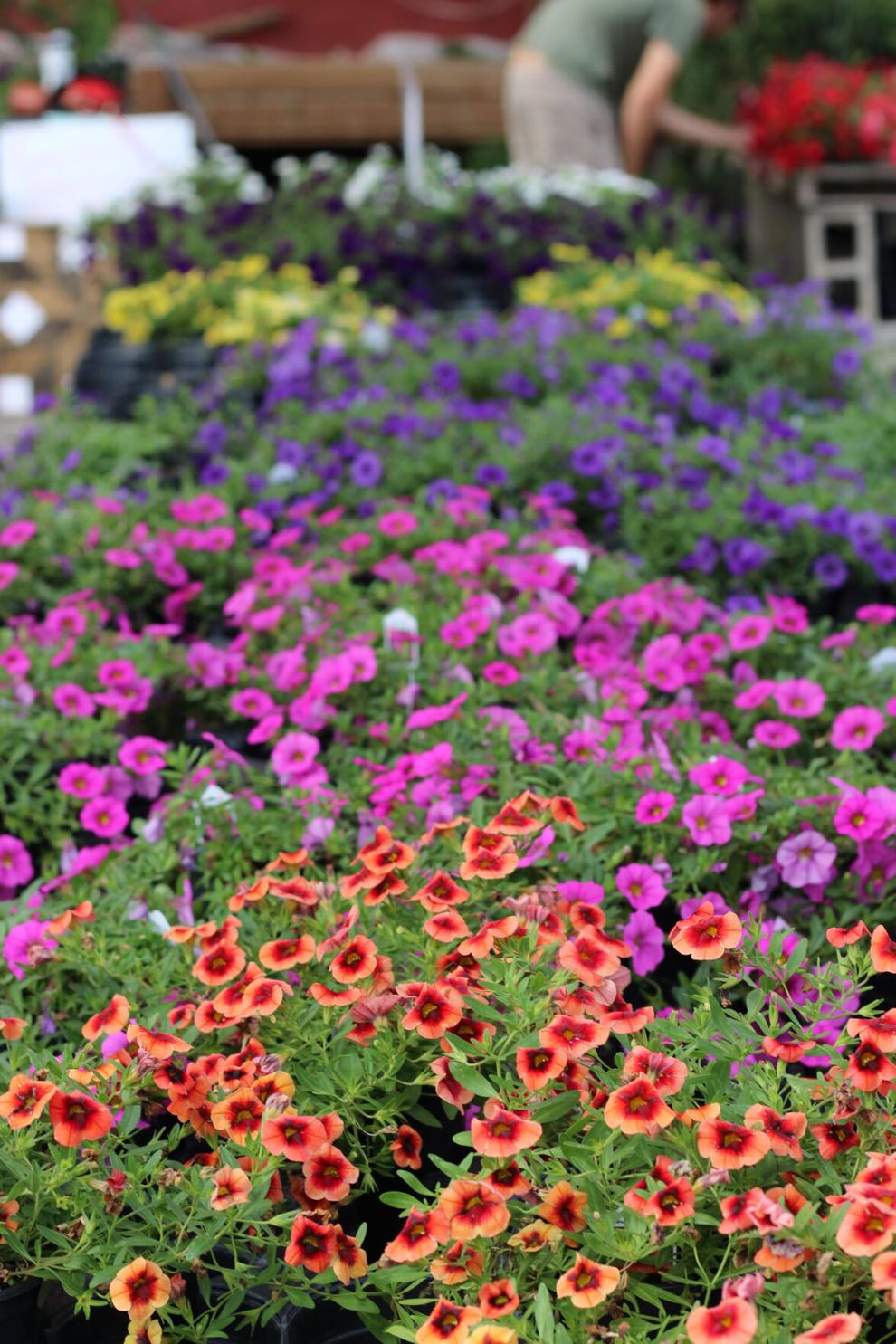 A sea of colorful flowers stretching through the greenhouse at Huyck farms

Charity Blanton

And, she says avoiding pesticides in your garden can keep the wildlife – and human life – happier and healthier. 
If you rent your home, have a small yard, or live in an apartment — don't let that stop you from gardening.
Falder says you can still set up window boxes or container gardens full of flowers and herbs that will attract pollinators.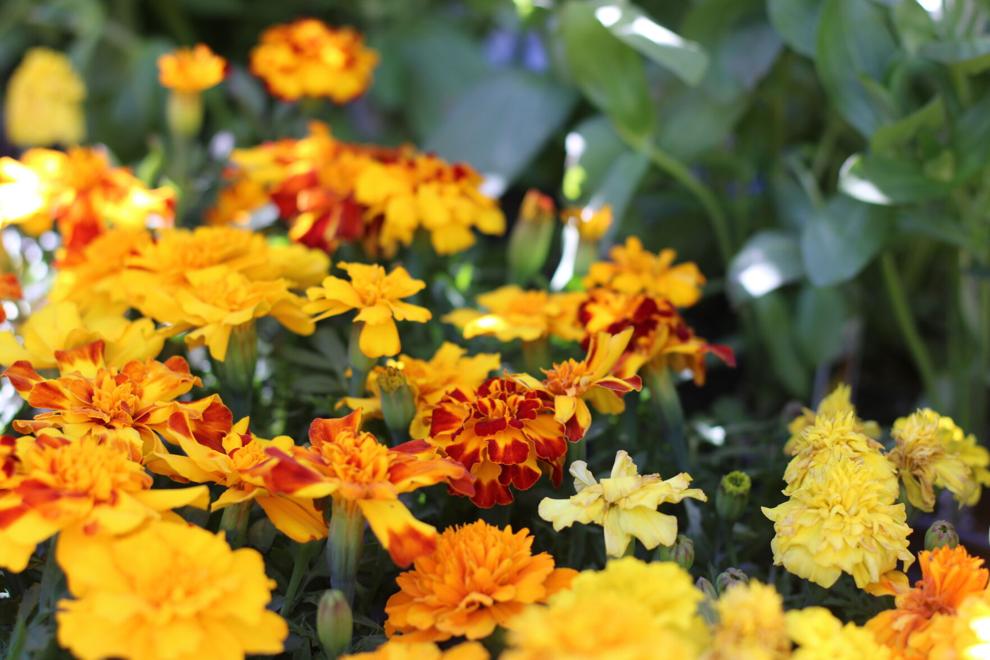 Charity Blanton

According to her, bees in particular love rosemary, lavender, and thyme — all of which are also handy to have in the kitchen!
Another option is to look into renting a plot in a community garden to devote to pollinator friendly flowers.
If you find yourself with more flowers than you know what to do with, consider delving into floral arrangements. 

Charity Blanton

The McCracken County Extension Office offers free horticulture classes on the first Tuesday of each month, as part of their "toolbox garden series."
The June 6 class is all about floral arrangements. 
If you're feeling crafty, you could dry your flowers, too.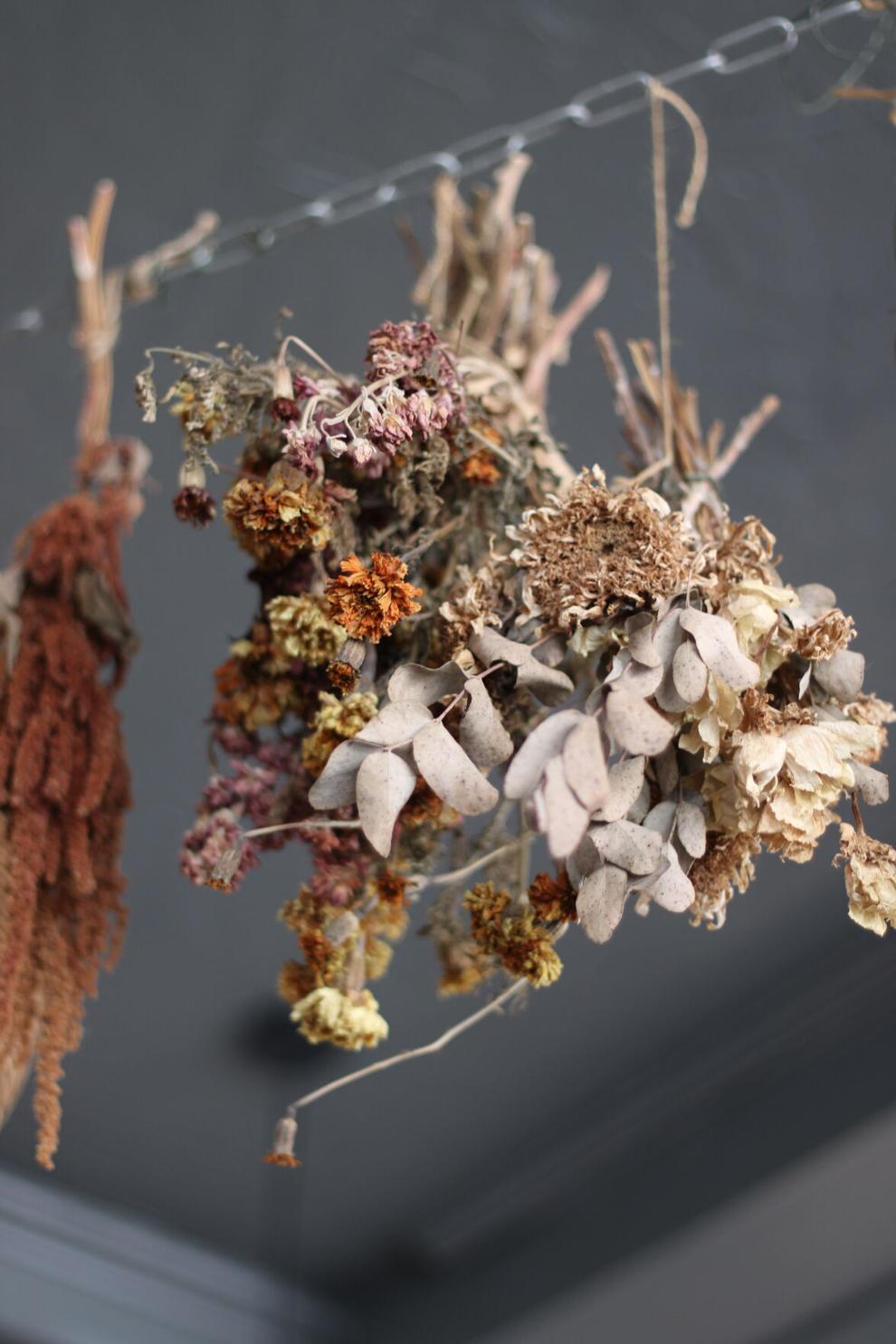 A dried bouquet at Flower + Furbish 
The eye-catching results make good decor, and can be used in DIY potpourri, wreaths, soaps, and even handmade, recycled paper. 
For a comprehensive list of Habitat How-to's from the Kentucky Department of Fish and Wildlife, click here.