City of Miami Gardens water customers have won a round in their 2018 court fight against the city of North Miami Beach's 25% water surcharge.
Any refunds, however, are still a long way off.
The Third District Court of Appeal on July 20 cleared the way for Miami Gardens to seek refunds and damages for the three years North Miami Beach's water system was operated privately – from May 2017 until August 2020 – ruling the surcharge "unjust" and "illegal."
The North Miami Beach Norwood-Oeffler Water Treatment Plant, located within the city of Miami Gardens, is its sole plant, providing water to nearly 180,000 people.

(Mark Sell for The Miami Times)

North Miami Beach filed a response Aug. 18, asking for the case to go before the Supreme Court, to which Miami Gardens issued its own response the very next day.
In its decision, the appeals court ruled that the city water plant's privatized status during that time curtailed the city's "sovereign immunity," the doctrine that exempts governments from most civil suits or criminal prosecutions. In essence, the court said sovereign immunity did not apply when the city turned over the plant's operation to a private entity and took the money.
"NMB must refund the fees illegally excised, if any," the court stated. It also authorized a trial court the discretion to award Miami Gardens treble damages and attorneys' fees. The District Court of Appeal affirmed that North Miami Beach was within its rights to levy the 25% surcharge to customers outside its limits – as long as North Miami Beach government, rather than a private entity, was operating the plant.
This case could have implications beyond Miami Gardens, Miami-Dade's third-largest city with a population of 113,000. The North Miami Beach water system, the county's second-largest serving nearly 180,000 people, imposes 25% surcharges to all customers outside its city limits, including Golden Beach and Sunny Isles Beach, the southern portion of Aventura, and a large swath of unincorporated Miami-Dade extending from Ojus in the northeast through the Biscayne Gardens area and all the way to the Opa-locka city limits in the southwest.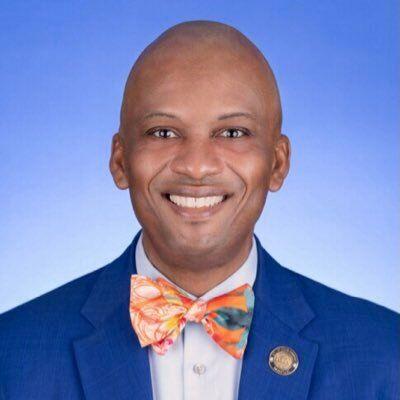 Oliver G. Gilbert III, County Commission Vice Chair

(Miami-Dade County)

Oliver G. Gilbert III, former longtime Miami Gardens mayor and Miami-Dade Board of County Commissioners vice chair, welcomed the news. Gilbert was a prime mover in filing a class-action suit on behalf of Miami Gardens government, residents and businesses in December 2018, and hammered home his conviction that it was unjust in two State of the City speeches before his election to the county commission in November 2020.
"Miami Gardens residents want fairness. This is truly one of those times when you have taxation without representation," Gilbert said. "The resolution of this has to be not through a commission vote, but through a court order. With treble damages and attorneys' fees, you could be talking a lot of money. And a lot of people in Miami Gardens need relief."
Refunds or credits are not yet on the horizon. In fact, it is a sure bet that customers will pay more for water and sewer rates in North Miami Beach and elsewhere in the county. North Miami Beach rates are slated to rise 4.5% this year and next for the third and fourth year, after a 20% hike in 2019 to pay for extensive improvements at the Norwood-Oeffler Water Treatment Plant.
The 25% surcharge remains in effect for all customers outside North Miami Beach city limits, including Miami Gardens businesses and residences. North Miami Beach did exempt the city of Miami Gardens from the surcharge on Oct. 30, 2019, but not its homes and businesses.
The Norwood plant has operated for more than 60 years at 19150 NW 8th Ave. in a residential Miami Gardens neighborhood, and predates the May 2003 incorporation of the city. In February 2003, North Miami Beach increased the out-of-boundary surcharge from 15% to 25%.
After two years of effort, North Miami commissioners voted to privatize the water treatment system in an explosive meeting held May 22, 2017. After that time, the system was operated first by CH2M Hill of Colorado and its corporate purchaser and successor, Jacobs Engineering, which instituted costly improvements to the system. The city, growing disenchanted with dramatic hikes in operating expenses, voted to reassume control Aug. 6, 2020.
Fitch Ratings has given the utility an investment grade, citing its stable base of customers, but downgraded $130 million in water system loans and bonds in October 2021 from AA- to A+, reflecting "a sharp and unexpected weakening in fiscal 2020 performance amid accelerating expense growth [a 114% increase from fiscal 2015] and declining cash." The city has consequently worked to keep the system fiscally strong through raising rates.
On Aug. 18, North Miami Beach petitioned the District Court of Appeal that the issue should be resolved by the Florida Supreme Court, rather than lower courts, as an issue of "great public importance." It said that the appeal court's decision "correspondingly introduces the significant, destabilizing threat that government may be forced to 'refund' substantial amounts of money it collected in good faith." The filing also asserted that the opinion was in conflict with other Florida state appellate decisions.
Miami Gardens filed a 17-page answer the following day affirming that such a certification would do a "grave disservice" to the public interest and that denying it would be consistent with other appellate decisions.
The response stated: "There is no conflict for review by a busy Supreme Court. No issues here raise matters sufficiently grave to warrant the exercise of its jurisdiction."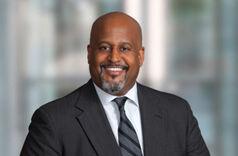 Matthew Dates, Stearns Weaver Miller

(Stearns Weaver Miler)

"This case is still in an early phase," said Matthew C. Dates of Stearns Weaver Miller, representing Miami Gardens. "The court says Miami Gardens is permitted to seek an award of compensatory damages during that time frame, that this will get worked out at the trial level, and we'll be able to move forward."
John Shubin of Shubin & Bass, representing North Miami Beach, declined comment, citing the city's policy of not commenting on pending litigation.