The secret to good health may be hiding in plain sight, just outside your door. Gardening, specifically growing your own food, not only gets your body moving, but may also inspire a love and appreciation for fresh vegetables and fruits that is truly one-of-a-kind. Experts at the Medical University of South Carolina (MUSC) have been creating opportunities for the public to learn more about gardening, and experience it firsthand at the MUSC Urban Farm.
The Urban Farm, established 12 years ago, is a half-acre farm located on the corner of Bee and President streets in Charleston. There, people of all ages can take part in workshops, seminars, volunteer workdays, tours and events all centered around gardening.
The MUSC Urban Farm grows over 60 varieties of herbs, fruits, vegetables and cut flowers.
Noni Langford, Special Projects Coordinator for the MUSC Grounds Department, describes the farm as "a place where students, faculty, staff, patients and the Charleston community can come together to learn about the connection between food and health."
The Urban Farm grows around 3,000 pounds of food every year, growing over 60 varieties of herbs, fruits, vegetables and cut flowers. "Volunteers can take produce to try new vegetables and cooking techniques," explains Langford. "The remaining food is donated to several nonprofits who address food insecurity issues in the Charleston area."
The farm produces more than food – year-round visitors leave feeling empowered and equipped to make impactful changes in what they eat. "Participants and interested guests are educated on the value of incorporating vegetables into their diets, from planting seeds to preparing food in a healthy and sustainable way," says Langford. "The mission of the MUSC Urban Farm is to build a healthier community by growing crops and social connections, while educating and inspiring people with local, nutritious and delicious food."
Langford has noticed that children in particular are much more likely to eat vegetables once they see how they grow. "We usually get kids who are walking through the garden with caregivers to pull up a carrot or whatever we have ready to harvest," she says.
Starting a garden of your own can encourage children to explore fruits, vegetables and herbs they may have resisted trying in the past, and help them to feel connected to the earth and the food they choose to put into their body.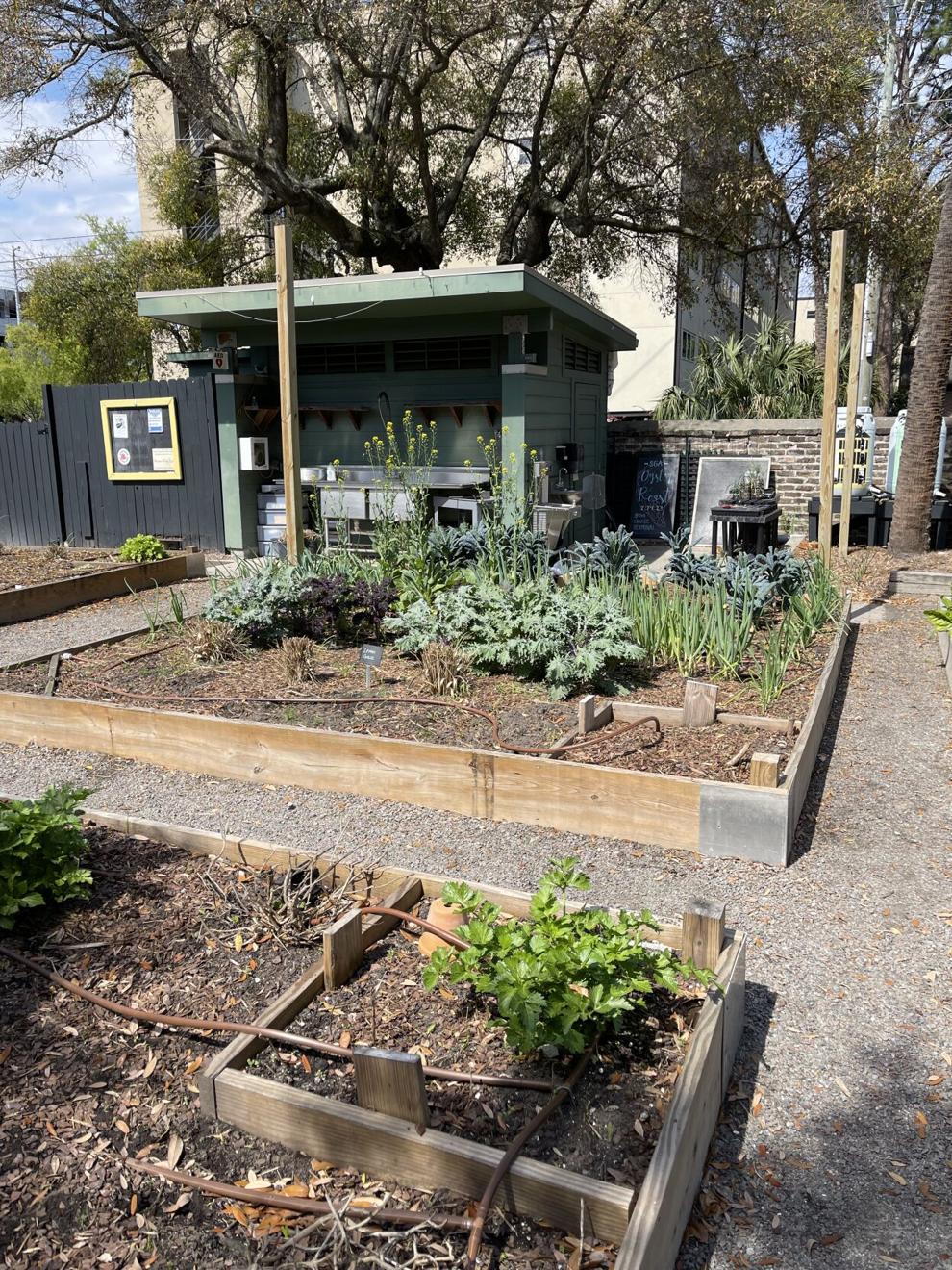 Families can volunteer at the MUSC Urban Farm, whether planting or weeding or harvesting, and learn about the connection between food and health.
MUSC's Urban Farm offers resources and ideas for families interested in small-space gardening as well. "We help people learn gardening techniques suitable for urban living, like container gardening," shares Langford. Being an urban farm has its unique perks, like accessibility and the opportunity to bring people together from different parts of the community.
Overall, gardening for good health is fun and incredibly beneficial. The advantages of gardening for health are numerous. "The physical activity of gardening provides an excellent source of exercise. Gardening improves strength and stamina," explains Langford. "Being outside in nature is an excellent way to reduce stress. We make sure the Urban Farm is accessible and a comfortable place to work for everyone, including people with physical disabilities."
Whether you attend a workshop, volunteer in the garden or schedule a tour, the MUSC Urban Farm is available for you and your family to get inspired, informed and equipped to go home and grow for good health.
Visit the MUSC website for additional information.