Fall weather brings fall treats, and we're not mad about it.
It's Pumpkin Season!
One of our favorite Disney snacks just got a fall upgrade! Come with us to Karamel Kuche in EPCOT to try out this NEW pumpkin treat.
Karamel Kuche is a Werther's caramel shop in the Germany Pavilion in EPCOT.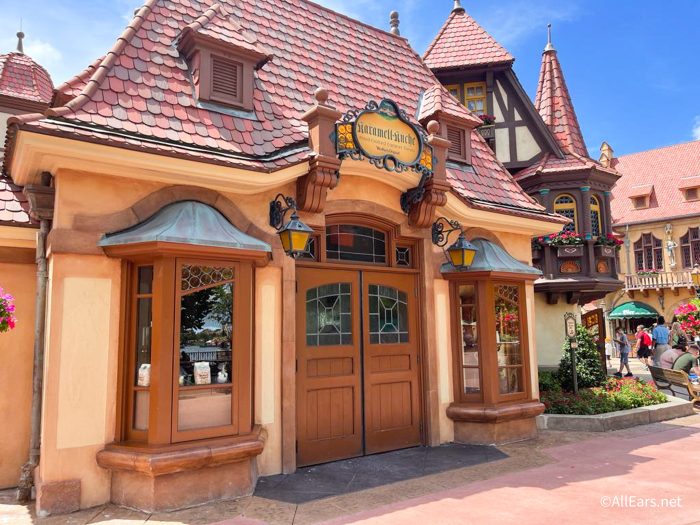 Karamel Kuche
It's known for its delectable treats that often feature caramel. We love the Caramel Butter Bar that they offer there!
Werther's Butter Bar
Now our beloved butter bar has gotten a seasonal upgrade. May we introduce to you the Pumpkin Spice Butter Bar?
Pumpkin Spice Butter Bar
There was nothing we didn't like about this treat! It was a gooey butter bar with hints of pumpkin spice filling mixed in it. As far as taste goes, this bar hit it out of the park.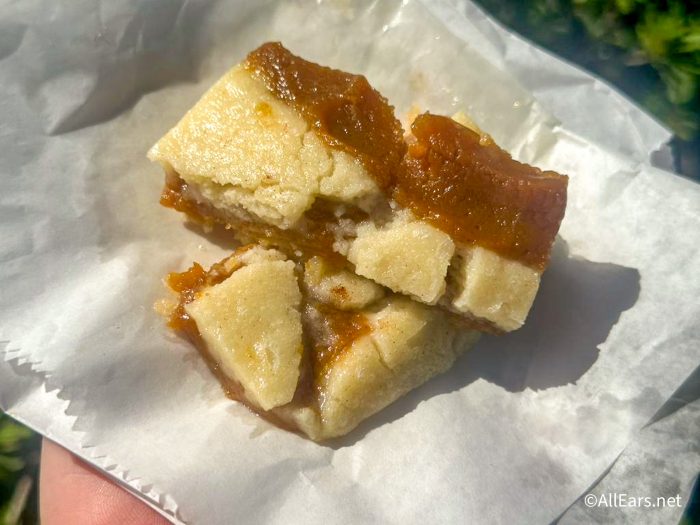 So gooey!
The only downside of this bar was that it melted pretty quickly, but that's bound to happen with a bar made of butter and caramel in the Florida heat. The pumpkin spice mixture did seem to make it fall apart a bit sooner than with regular butter bars, but don't let that deter you from this bar.
Look at all that caramel and pumpkin!
It is certainly a sweet treat, so be prepared for that! If you like a little pumpkin flavor and enjoy sweets, you're sure to love this. But if you don't care for something that can get a bit messy or don't like pumpkin, you might want to skip this and try out something else like caramel popcorn!
We tried a fall twist on one of our FAVORITE EPCOT treats! This is the Pumpkin Spice Butter Bar for $4.99 from Karamel Kuche! pic.twitter.com/k1969eYQtq
— AllEars.Net (@AllEarsNet) September 11, 2023
You can grab this yummy fall treat for $4.99 at Karamel Kuche at the Germany Pavilion. There are lots of tasty caramel treats to try there!
For more Disney updates, check back to All Ears!
So many new snacks are coming to Disney World! Check it out here!
Will you try this new pumpkin treat? Let us know in the comments!
Post a Comment



Originally Appeared Here