In the first study for the appreciation of home gardening rather than the active practice of it, researchers have found that merely taking delight in the beauty of flowers and green spaces can boost the health and well-being of regional and rural populations.
Based on the experiences and perspectives of members of a gardening appreciation group in rural Australia—the Colac Horticultural and Marvellous Property Appreciation Society (CHAMPAS), sharing a love for home gardening was found to have both direct and indirect impacts on physical fitness, social connectedness, and friendship.
Formed in 2017, the volunteer group from southwest Victoria, Australia, hosts meetups of popular gardens and properties in the area.
"That whole idea that because people live in the countryside, they're not desperate for green space and gardens is a bit flawed," Swinburne University of Technology Honours student and study lead Leith Symes said.
"It was extremely surprising the amount of people that were involved in CHAMPAS."
Surrounding yourself with the beauty of flowers and friendship is sometimes all it takes to improve your well-being. (Rawpixel.com/Shutterstock)
Published this month in Health Promotion International, Symes said that while the health benefits of gardening are not new, past research has focused on the act of gardening rather than the passive forms of engagement with gardens, such as viewing gardens.
Symes found that the building of strong social connections was a key theme as it enabled new friendships and reinforced existing ones, which builds more sustainable communities.
"Participants [were] building broader ties to their local community through involvement with other related groups and this was perceived to positively impact participants' well-being," Symes said.
A similar study has found that touring gardens allows for a rewarding poetic and personal exchange between people and historical landscapes.
Roger Ulrich's now famous study also revealed improved rates of recovery from surgery for those who had a view of nature from a window.
Gardeners Have a Lower Risk of Chronic and Mental Illness
An earlier study published on Jan. 4 in the Lance Planetary Health journal discovered that gardeners have a lower risk of chronic and mental illness.
In the first-ever randomized, controlled trial of community gardening, researchers found concrete evidence of gardening helping people to increase their intake of fibre and reducing their risk of mental illness.
"These findings provide concrete evidence that community gardening could play an important role in preventing cancer, chronic diseases, and mental health disorders," Jill Litt, senior author and environment professor at the Department of Environmental Studies at the University of Colorado Boulder, said.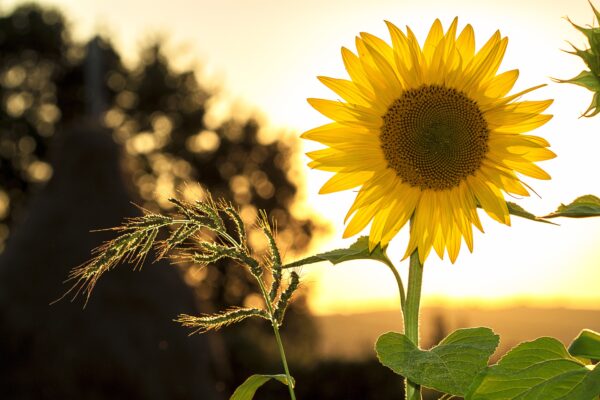 Touring gardens allows for a rewarding poetic and personal exchange between people and historical landscapes. (Pixabay/Pexels)
Garderners who came into the study the most stressed and anxious saw the greatest improvements in their mental health.
"Even if you come to the garden looking to grow your food on your own in a quiet place, you start to look at your neighbor's plot and share techniques and recipes, and over time relationships bloom," Litt said.
"No matter where you go, people say there's just something about gardening that makes them feel better."
Improving Rural Health Outcomes
Prior research was mainly undertaken in urban settings and focused on the health outcomes experienced by metropolitan Australians, leaving little known about the health impacts for rural populations.
Symes said that more rural garden appreciation groups should be mapped and analysed across the country, given the results of the research.
"This study suggests that engagement in a garden appreciation group could potentially provide a variety of health and well-being benefits mainly through the building of social connectedness and a sense of community," he said.
He said that identifying novel health promotion initiatives that improve health and well-being may assist rural communities as they are "susceptible to poorer health outcomes than those in urban areas."