I must admit, given a choice, most photographers would probably not choose to shoot landscapes with a rangefinder camera. At this point, I will admit that I am talking about a Leica – the superb 60MP Leica M11, to be precise.
First things first, the Leica M series is thought by most to be a little quirky and a bit of a throwback to the pre-single lens reflex era. It is also considered to be, by many, more of a street photographer's camera. Well, here's a funny thing, Oscar Barnack, inventor of the Leica, developed it as a small, compact camera that could be carried easily and discreetly on hikes and holidays. The fact that it became a favorite of the photojournalist is another story.
Captured at 15 secs, f/16, ISO64 with a 50mm lens (Image credit: Jeremy Walker)
I must admit, I pondered long and hard about shooting landscapes with the Leica rangefinder. After all, framing accuracy is not going to be absolute using illuminated guidelines in the viewfinder, although it is a good starting point. At least there is also a bright and sharp screen on the rear of the camera for fine-tuning. I did buy the optional electronic viewfinder that slides into the accessory shoe for my original M10, but found I hardly used it.
The lenses are all manual focus (do you really need autofocus for shooting a landscape?) but the image on the rear screen will jump to 100% when the focus ring is rotated, which can be helpful, and of course, there is focus peaking, which I often use. However, I still am a huge fan of the split screen focusing patch in the viewfinder – again, quirky on a modern camera but also very effective.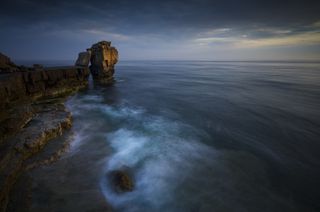 Captured at 5 secs, f/16, ISO64, 21mm focal length with the Leica M11 (Image credit: Jeremy Walker)
One of the main worries with switching to the Leica rangefinder system is perhaps the lens choice – or, more accurately, the lack of choice. When I was a Nikon user, I was able to call on lenses such as the 14-24mm, 24-70mm, and 70-200mm, all in one camera bag, with an assortment of other lenses (often left at home) such as tilt shift, fisheye, and super telephoto. 
Leica sells prime lenses from 21mm through to 135mm for its M-series rangefinder cameras, along with a couple of close-up macro lenses. The choice is not huge, but do you really need every single millimeter of every single zoom lens? I don't. I looked at what I was shooting and what focal lengths I used the most, and found I was looking at the world roughly through a 35mm or 50mm viewpoint. I now have a 21mm, 35mm, 50mm, and a 90mm, and guess what – 75% of my work is with the 35mm and 50mm lenses.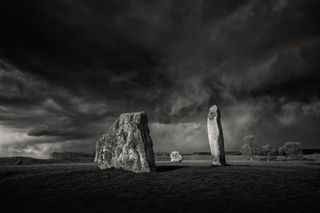 Captured at 1/125 sec, ISO100, 21mm focal length (Image credit: Jeremy Walker)
Another big quirk shooting landscapes with the rangefinder is that, when you use graduated filters – or any filters or polarizers – you cannot see them through the viewfinder. You must use the rear screen or optional electronic viewfinder. In fact, the optical viewfinder gets substantially blocked by the filter holder I use – a bit frustrating at times, but it's not an insurmountable problem.
I love shooting landscapes with the M11. Quirky, yes, perhaps an acquired taste or just plain incomprehensible to most, but the results speak for themselves and I love using it, quirks and all.
Today's best Leica M11 deals
if you're thinking of taking the leap, we keep a guide of the best Leica cameras and the best Leica M lenses… along with the best Leica alternatives.