When it comes to otherworldly landscapes in Arizona, nothing compares to Vermillion Cliffs National Monument. This incredible place near the border with Utah is among the most remote locations in America, and its terrain looks like something from another planet.
Located just south of the Arizona-Utah border off US 89, Vermillion Cliffs National Monument protects one of the most remote and unspoiled landscapes in America – and perhaps the entire world.
The nearly 300,000-acre monument protects the Paria Plateau, Vermilion Cliffs, Coyote Buttes, and Paria Canyon.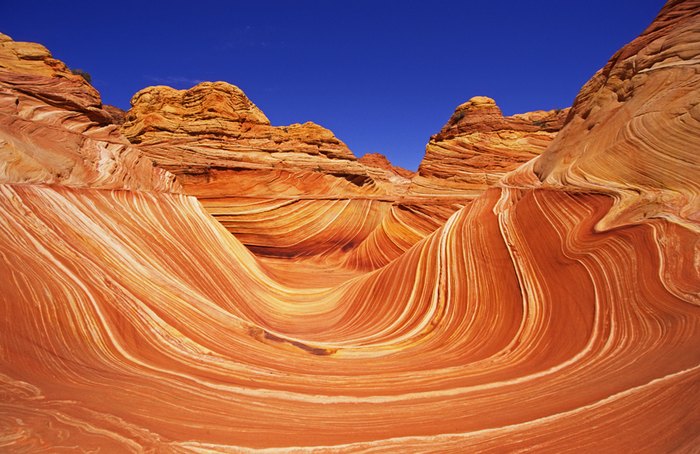 It is best known for "The Wave," an otherworldly sandstone rock formation on the slopes of the Coyote Buttes.
Between its secluded nature and rugged terrain, the Vermillion Cliffs can only be described as extraterrestrial.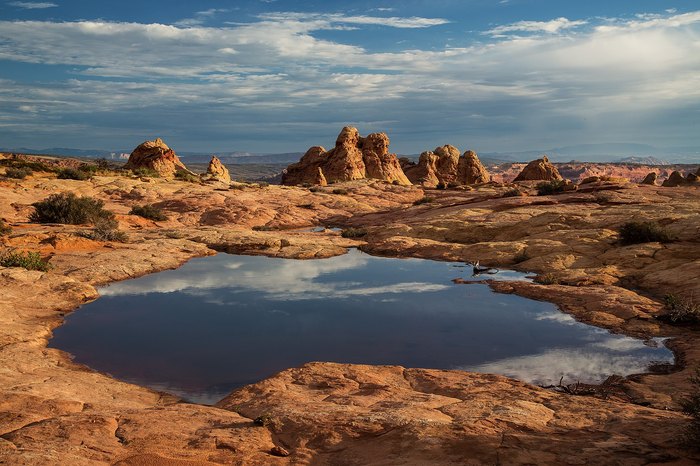 It's common for visitors not to encounter a single other person, evoking feelings of being on a different planet.
In addition to The Wave, White Pocket is among the most iconic areas of the monument.
Its small reflecting pools and patches of swirling white and grey sandstone are unlike anything else in the world.
Also, keep an eye out for wildlife. Endangered California condors can be seen here, and they are truly majestic to observe.
The area also boasts an extremely unique and fascinating history.
Human habitation in the region dates back approximately 12,000 years, and Native American pueblos and petroglyphs provide evidence of the earliest settlers.
No paved roads run through the monument – there is only one maintained dirt road: White House Rock Valley Road (otherwise known as BLM 1065).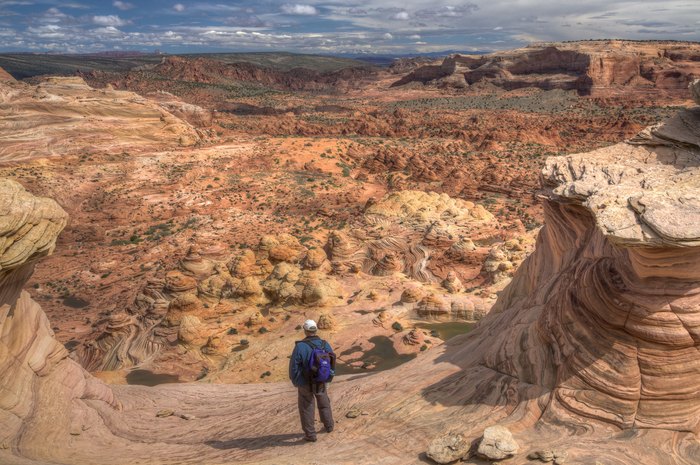 The road can be impassable when wet, and all other unpaved roads require a four-wheel-drive, high-clearance vehicle.
Many incredible hiking opportunities exist within the monument, from relatively short trails to overnight backpacking experiences.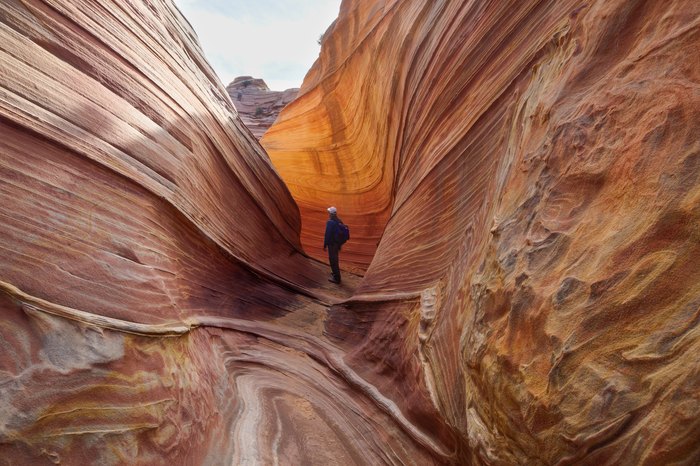 Permits are required to hike in Coyote Buttes North (The Wave), Coyote Buttes South, and for overnight trips in Paria Canyon.
Outside the monument, you'll find two developed campgrounds: Stateline and White House.
Dispersed camping is also allowed outside of the wilderness area in previously disturbed areas.
There are no Visitor Centers within Vermillion Cliffs National Monument. Please visit the Bureau of Land Management website for more information about directions, maps, permits, camping, and anything else you may need to know before planning a trip.
Have you ever visited Vermillion Cliffs National Monument? If so, we'd love to hear all about your experience in the comments! Don't forget to check out our previous article for a nearby place where you can see dinosaur tracks in Arizona.
Address: Vermilion Cliffs, Arizona 86022, USA
OnlyInYourState may earn compensation through affiliate links in this article.