In the handsome just released book Don Binney: Flight Path, Gregory O'Brien tracks the avian-like swoops in the career of the late Tāmaki Makaurau painter, teacher and ornithologist (1940–2012).    
In the 1960s Don Binney was a golden boy of New Zealand art. He was known for his bold graphic paintings of birds in New Zealand landscape – particularly over his beloved Te Henga Bethell's Beach on the West Coast of Auckland (an "artistic tūrangawaewae").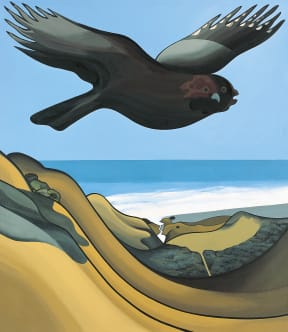 Binney's work was beloved – much adopted by both the conservation movement and a nation looking for a visual language for modern Pākehā New Zealand 'taking flight'.
These paintings express a sense of growing cultural freedom, but also need to care for the land and indigenous culture.
As O'Brien chronicles, after travels overseas and the breakup of his first marriage in the '70s Binney's fortunes change.
The artist felt increasingly rejected by the art world, and shoehorned by labels like 'regionalism'.
Yet, as lavishly illustrated in this large format book, Binney continued to make bold, interesting moves both as a painter but also as a photographer, drawer and writer.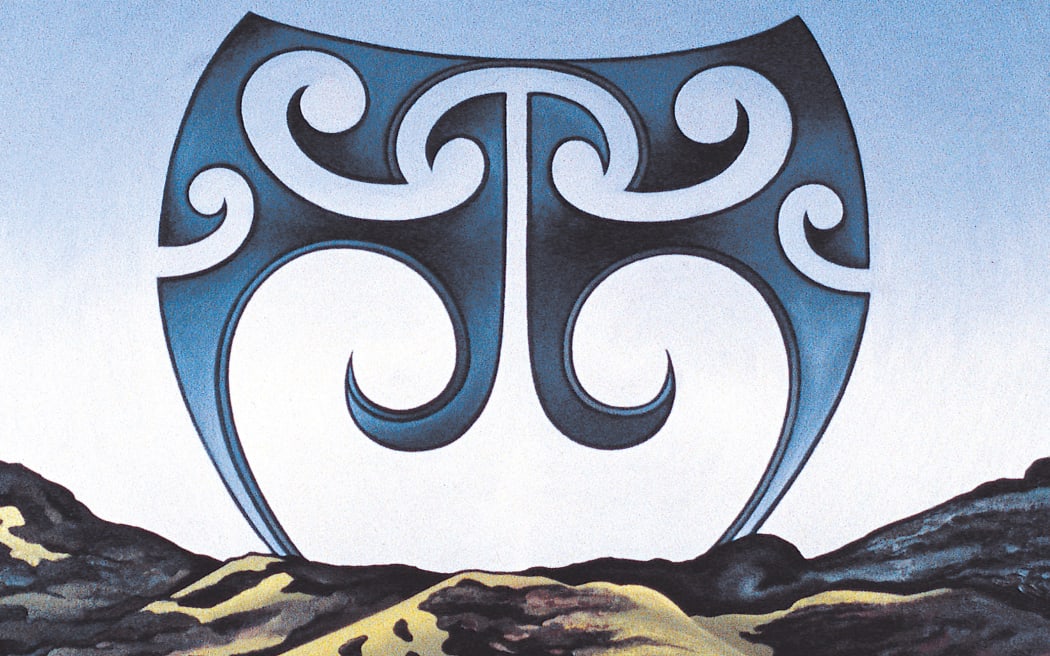 Binney may be known best for his birds – which he started drawing and painting remarkably young.
However Flight Path makes clear how Binney closely observed embedded cultural energies in the curves and textures of our landscapes.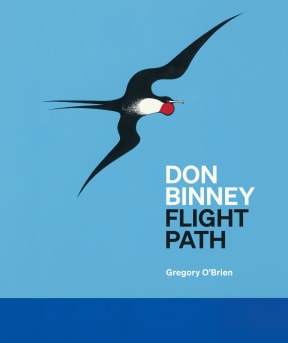 Flight Path is a work of lively detail, drawing extensively on Binney's letters, journals and other writings (including an unpublished memoir) producing the first full-length monograph on his work.
It has been 20 years since a survey exhibition and book by Damian Skinner last gave us a chance for an appraisal. 
Gregory O'Brien is a painter himself and, alongside his poetry and art, has written major books on New Zealand artists including Lands and Deeds: Profiles of Contemporary New Zealand Painters (Godwit Publishing, 1996) and A Micronaut in the Wide World: The Imaginative Life and Times of Graham Percy (Auckland University Press, 2011).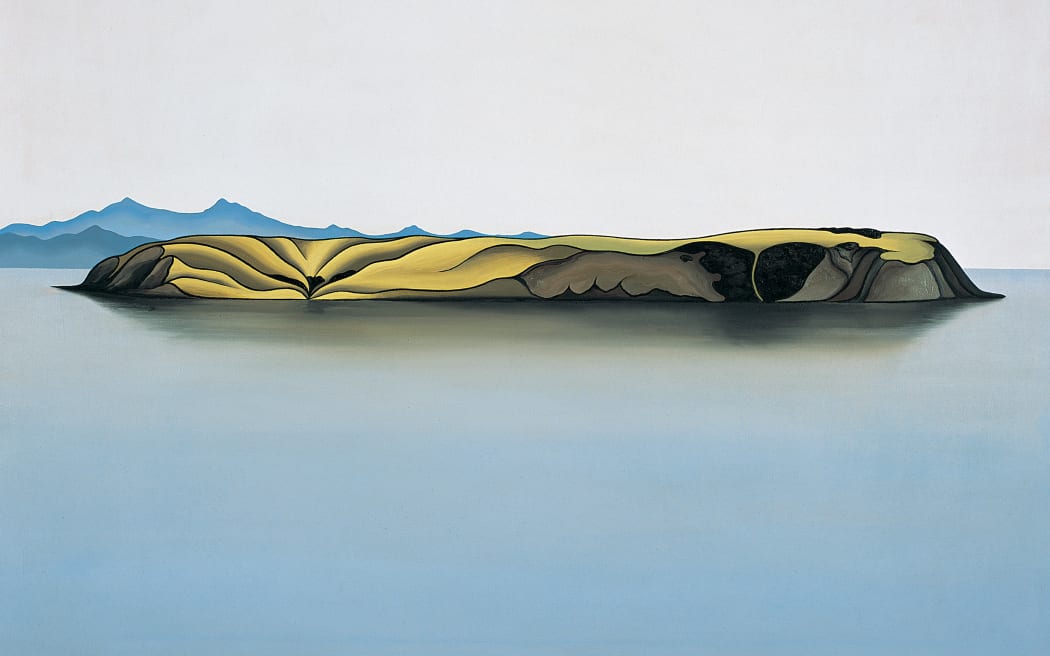 In 2017 O'Brien became a Member of the New Zealand Order of Merit and received an honorary doctorate from Te Herenga Waka Victoria University of Wellington.