Photo by Jeff Fitlow
Rice University conducted its first prescribed burn on a roughly 10,000 square-foot area on campus Tuesday as part of a project meant to promote smarter and environmentally-conscious landscaping practices.
The controlled burn was organized by Maggie Tsang, an assistant professor in the School of Architecture, as part of a larger landscape installation project called "Prairie Plots." The installation, which was planted in March 2022, replaced an area of turf grass adjacent to the Shepherd School of Music and the Turrell Skyspace with a variety of locally-sourced, endemic prairie plants.
As a collaboration between Rice Architecture and the Facilities, Engineering and Planning Department (FE&P), Prairie Plots draws attention to the environmental benefits of replacing lawns with diverse planting; from creating insect and bird habitats to improving soil health, reducing flooding and minimizing mowing and maintenance.
The prescribed burn is intended to demonstrate how fire is an important land management tool. Historically, fire regularly maintained the prairie landscapes of the Houston and Gulf Coast region – helping suppress invasive species and promoting the regeneration and growth of perennial prairie species.
Today, annual prescribed burns, conducted with the proper safety precautions, can be an ecologically beneficial way to maintain grasslands.
"Architecture, landscape and urbanism are all living organisms," said Igor Marjanović, the William Ward Watkin Dean of Rice Architecture. "They revolve around the lives of people, as well as the cycles of use, climate and material resiliency.
"The prescribed burning of land is just one example of such recurrence, and it is particularly powerful to see it in the context of a university campus, blurring the boundaries between the urban and the rural, between the visual formality of landscape design and the cycles of material care that underpin its resilience."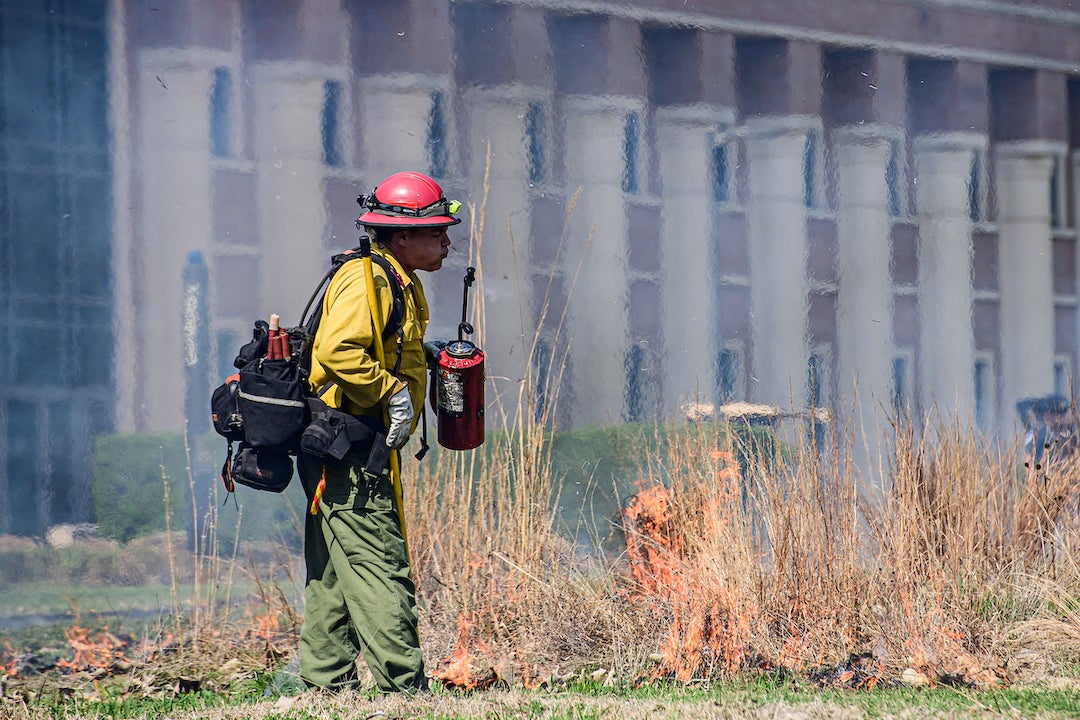 Photo by Jeff Fitlow
Photo by Brandon Martin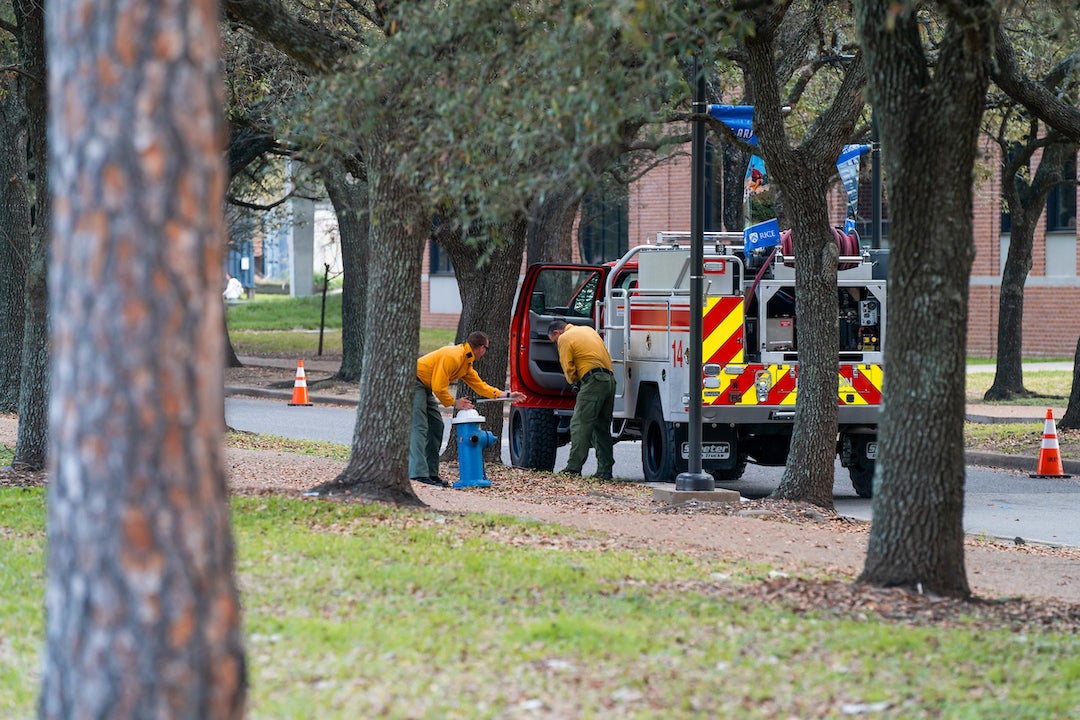 Photo by Gustavo Raskosky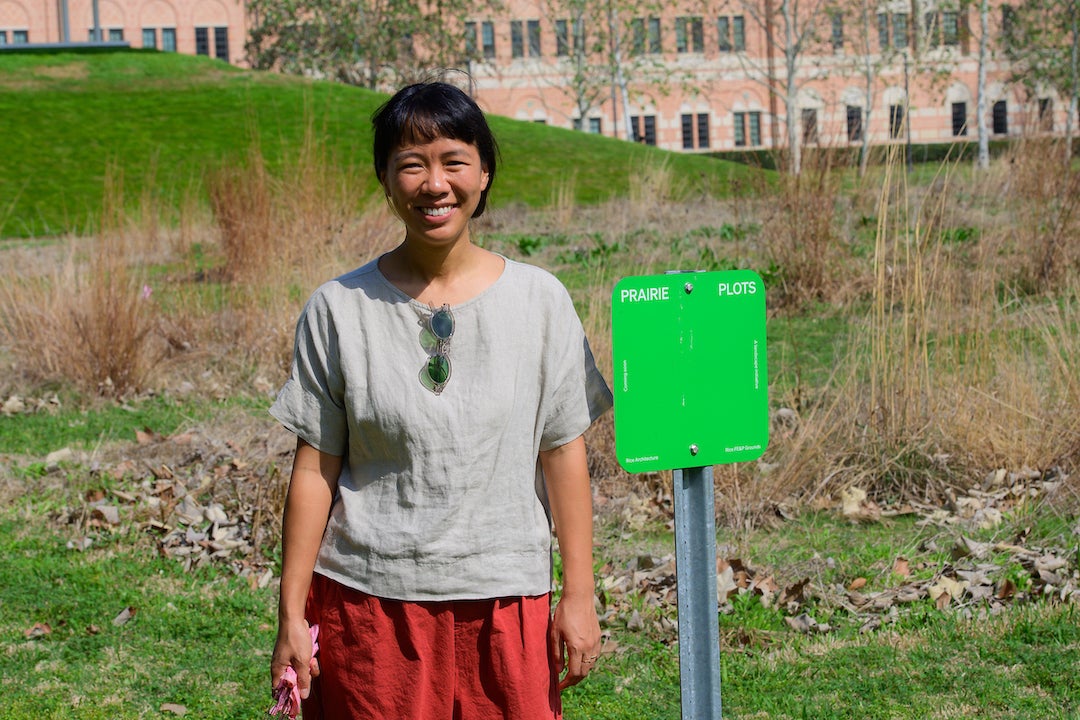 Maggie Tsang. (Photo by Jeff Fitlow)



Originally Appeared Here