modern mediterranean design by rubens cortés
Spanish architecture firm Rubens Cortés Arquitectos has recently completed Casa Realejo, a modern take on the traditional patio house. Located in the Andalusian city of Granada, the house explores the transformation of the breezy housing type, incorporating ephemeral spaces permanently into the structure. The patio house, a type of vernacular architecture that is common in Mediterranean countries, is characterized by a central courtyard that provides natural light and ventilation to the surrounding rooms. The patio is also a social space where people can gather and relax.
images © Javier Callejas Sevilla
a courtyard surrounded by porticoes
In the design of its Casa Realejo, Rubens Cortés Arquitectos elevates the traditional patio house by incorporating 'ephemeral' temporary spaces into the permanent structure of the house. In the context of the newly completed dwelling, the architects describe these ephemeral spaces as porticoed, semi-outdoor areas that serve as shaded threshold between the house and the garden. The incorporation of these spaces into the permanent structure of the house allows for a more flexible and fluid relationship between the home's interiors and its landscaped surroundings. The portico can be used for a range of functions, such as dining, entertaining, or simply relaxing. They also provide a sense of openness and spaciousness to the house.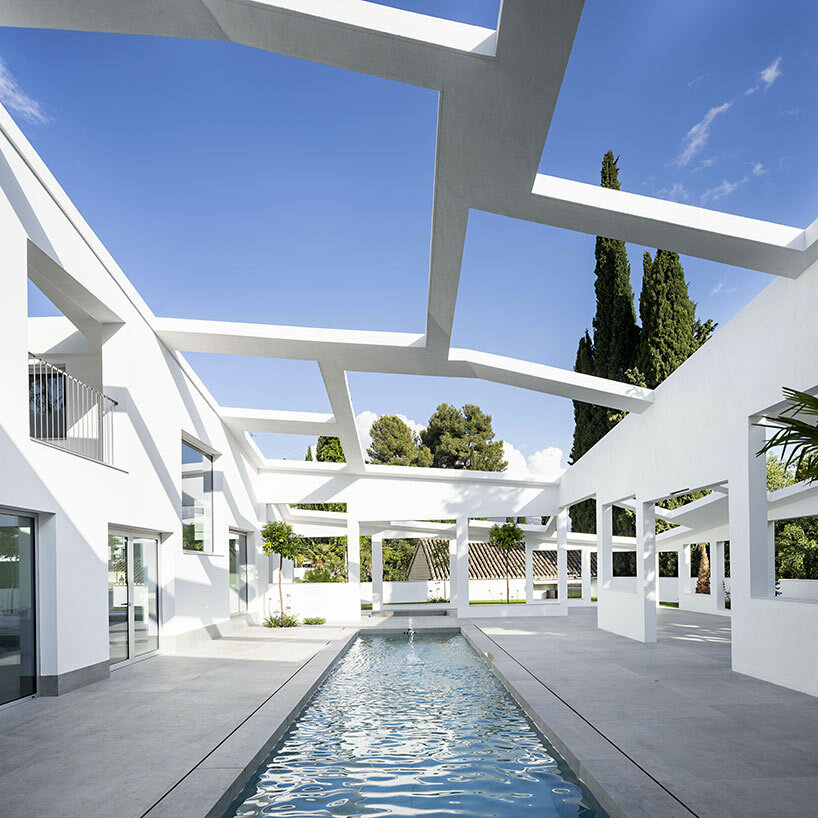 Casa Realejo is a modern take on the traditional patio house designed by Rubens Cortés Arquitectos
casa realejo's light and airy interiors
Rubens Cortés Arquitectos' Casa Realejo takes shape as a contemporary white house surrounding a shaded central courtyard. Porticoed spaces envelop the courtyard, creating a gradual transition between the interior and garden spaces, while lush landscaping surrounds the house to lend occupants a sense of privacy and seclusion. Casa Realejo can be recognized at once by its clean lines and simple geometry — its white walls and surrounding porticos creating a sense of lightness and airiness. The project exemplifies contemporary Spanish architecture, both true to its traditional roots and forward-looking in its design.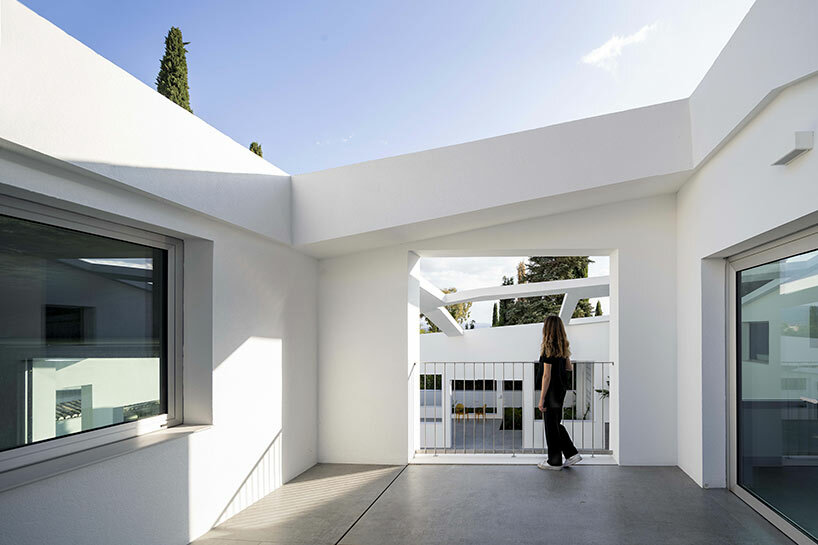 the house and patio are conceived as a continuous structure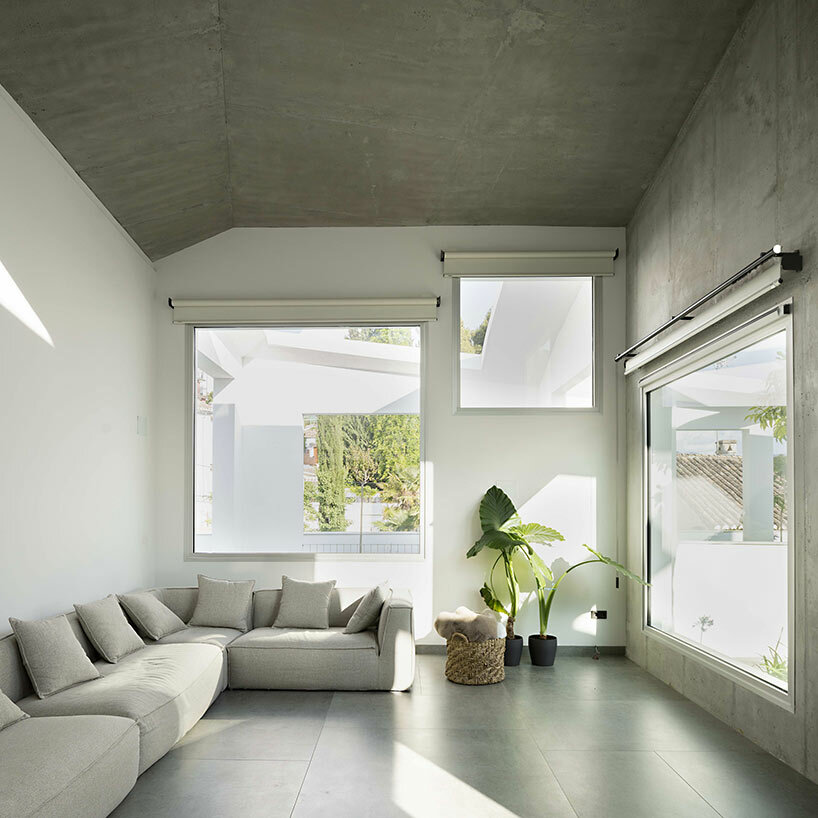 ephemeral spaces, such as porticoed areas, are incorporated permanently into the structure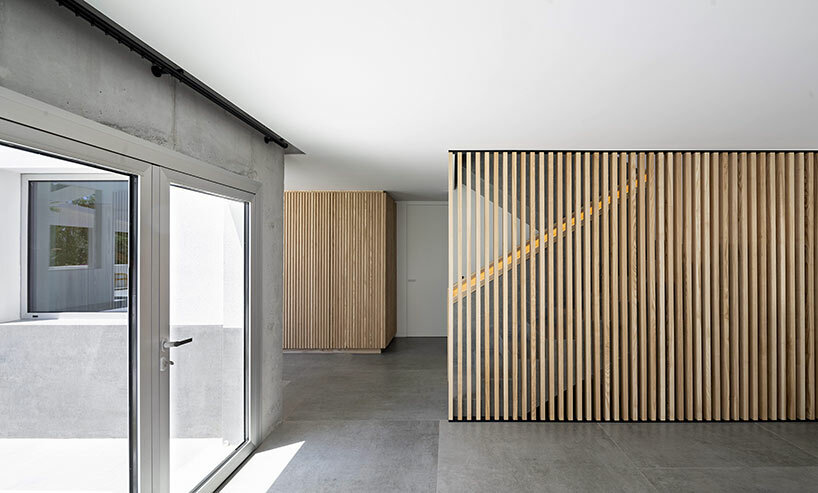 large glass windows and doors create a sense of transparency and openness