Over seven years in the making, Bondi Pavilion's massive transformation is finally set to be unveiled next Wednesday, September 21. To celebrate the return of The Pav, Waverley Council is putting on a free reopening party featuring live music, exhibitions, talks, workshops and an array of community activities.
"There is such growing excitement in the community about the reopening as more and more of the building and our world-class restoration works are revealed," Mayor of Waverley Paula Masselos said.
First announced way back in 2015, the pavilion's multimillion-dollar revamp has been a long-running project of the Waverley Council. The rejuvenated space will feature an art gallery, cultural spaces, a new area called the Bondi Story Room, a pottery studio, a theatre, new amenities and an expansive public courtyard.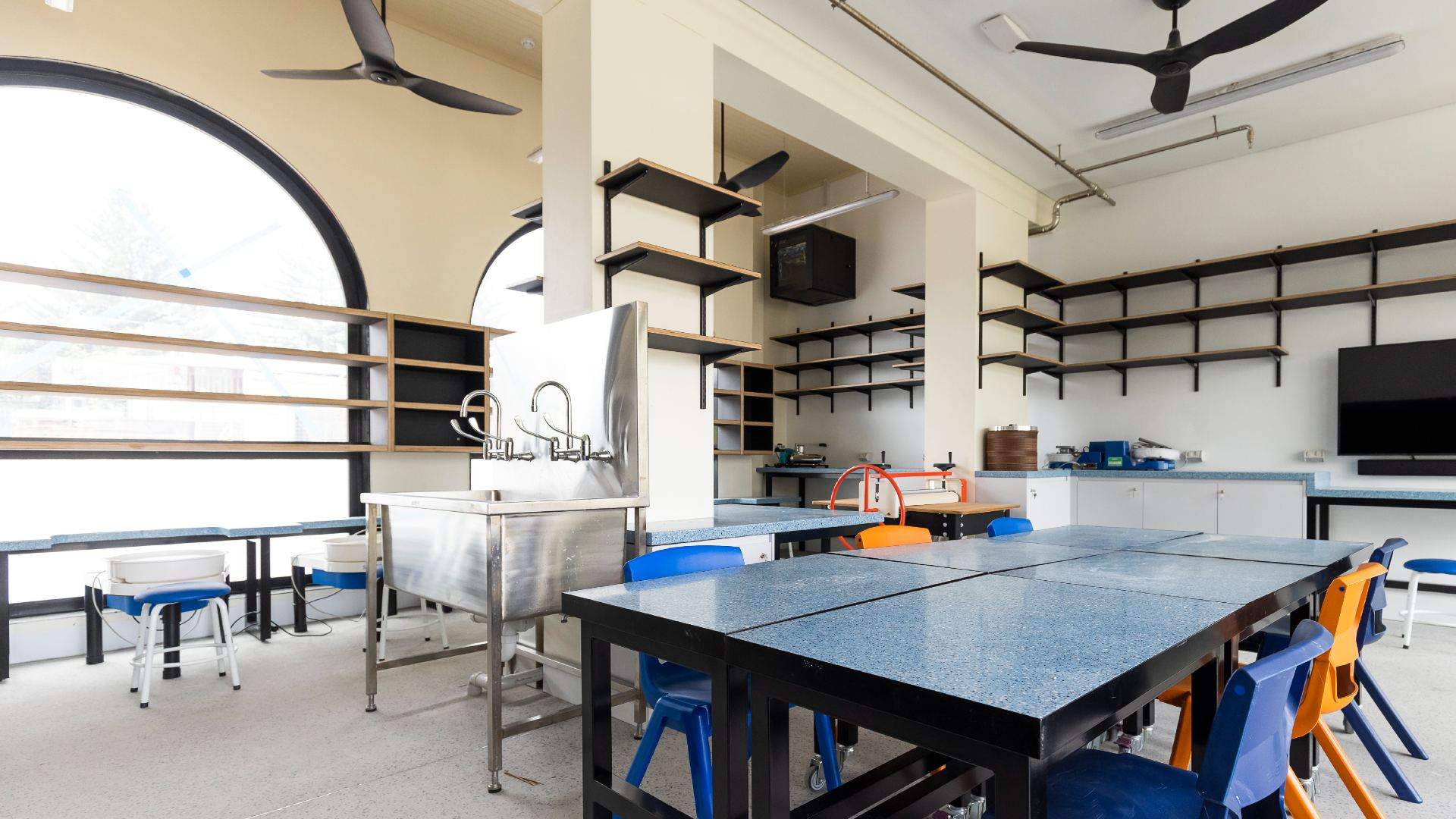 As the name suggests, the Bondi Story Room will be a space dedicated to the history of the bustling beachside suburb. For example, longstanding Bondi lifeguard Lawrie Williams will be giving talks — followed by a tour of Bondi — at the story room on September 24, October 1 and October 8, where he'll be sharing his wealth of knowledge and Bondi-centric stories with attendees.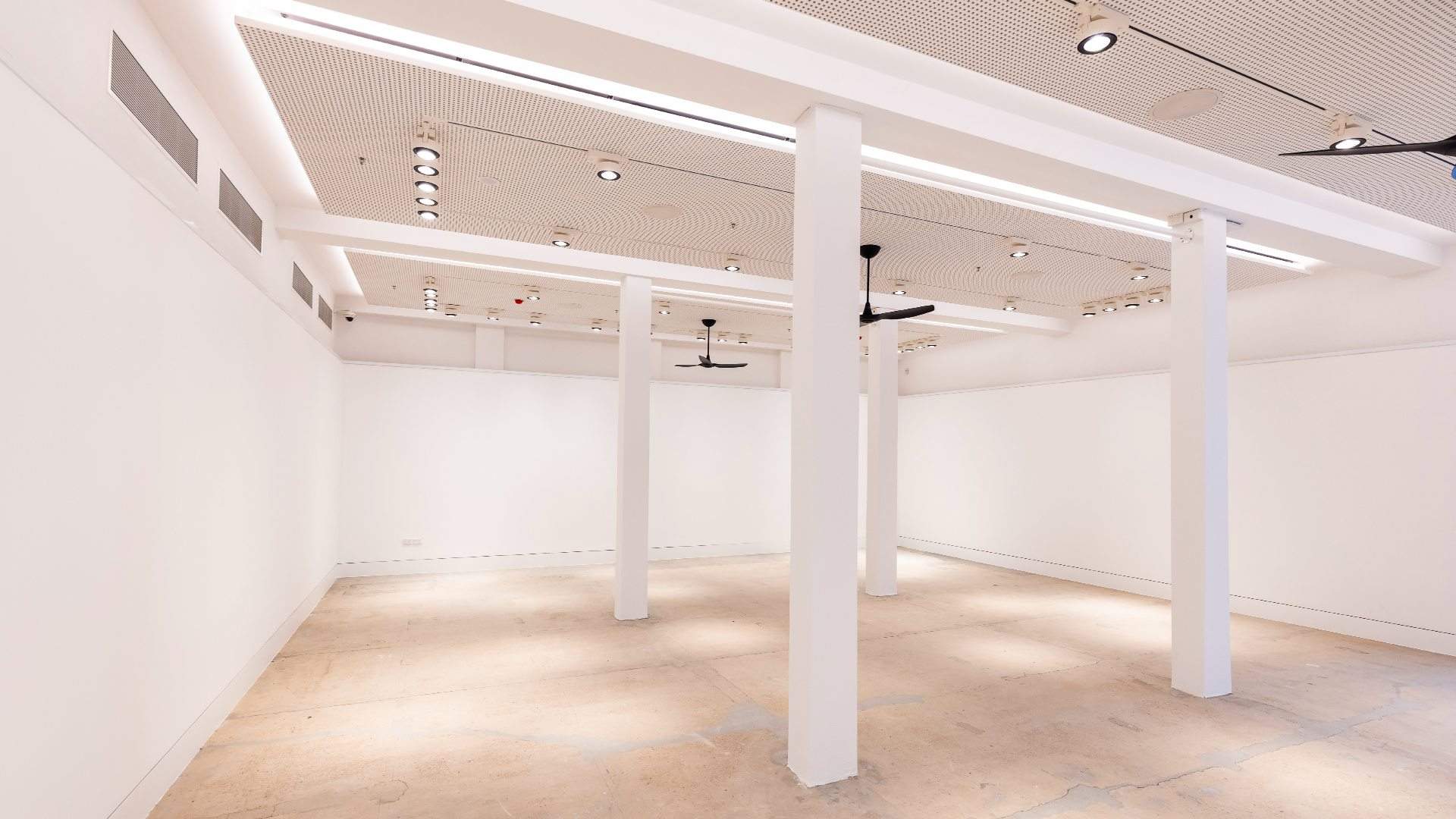 Another space for storytelling at the pavilion will be the Yalagang Room. On Saturday, September 24, there will be a set of Dharawal Language workshops for children and families in this space, followed by the event Deep Listening: Dharawal language with the Chairman of the Gujaga Foundation Ray Ingrey.
The nearly century-old building was first built in the 1920s, replacing the Bondi Surf Sheds with the Turkish and Hot Sea Water Baths in 1929. The current renovations have uncovered the bathhouse's original signage, which has been restored and is ready for the pavilion opening.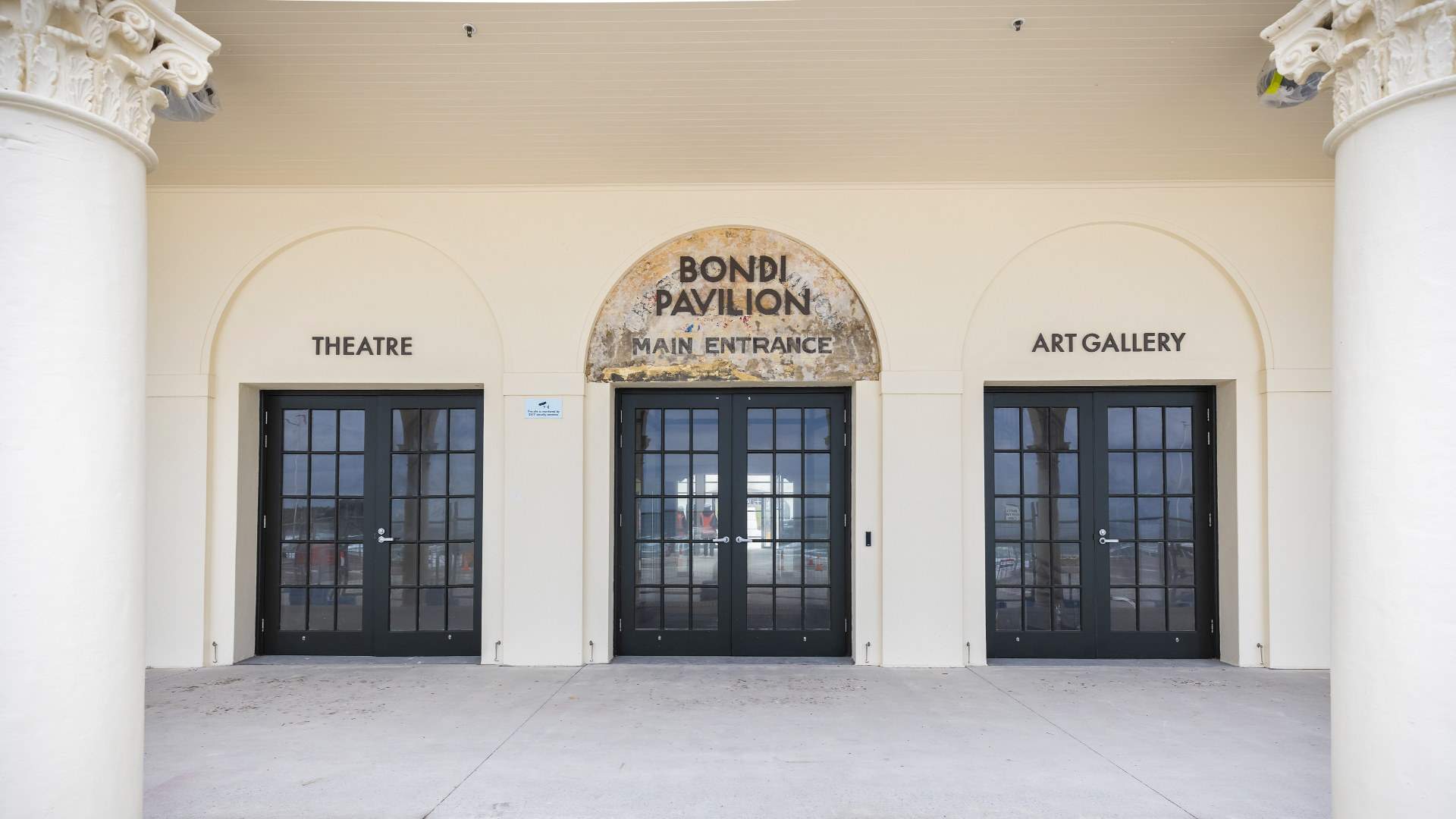 There are also a host of food and retail tenants moving into the pavilion. The team behind Circular Quay's new multi-level venue Hinchcliff House is set to open an all-day cafe, bakery and bistro called Bondi Promenade.
The restaurant will serve coffee and freshly-baked goods to beachgoers while offering a casual bistro dining experience featuring charcoal seafood and vegetables, with something available "for everyone and at every price point", according to Brown. Light healthy breakfast options, pizza-style flatbreads and seasonal fruit gelatos designed for a summer's day are all planned for the venue's menu.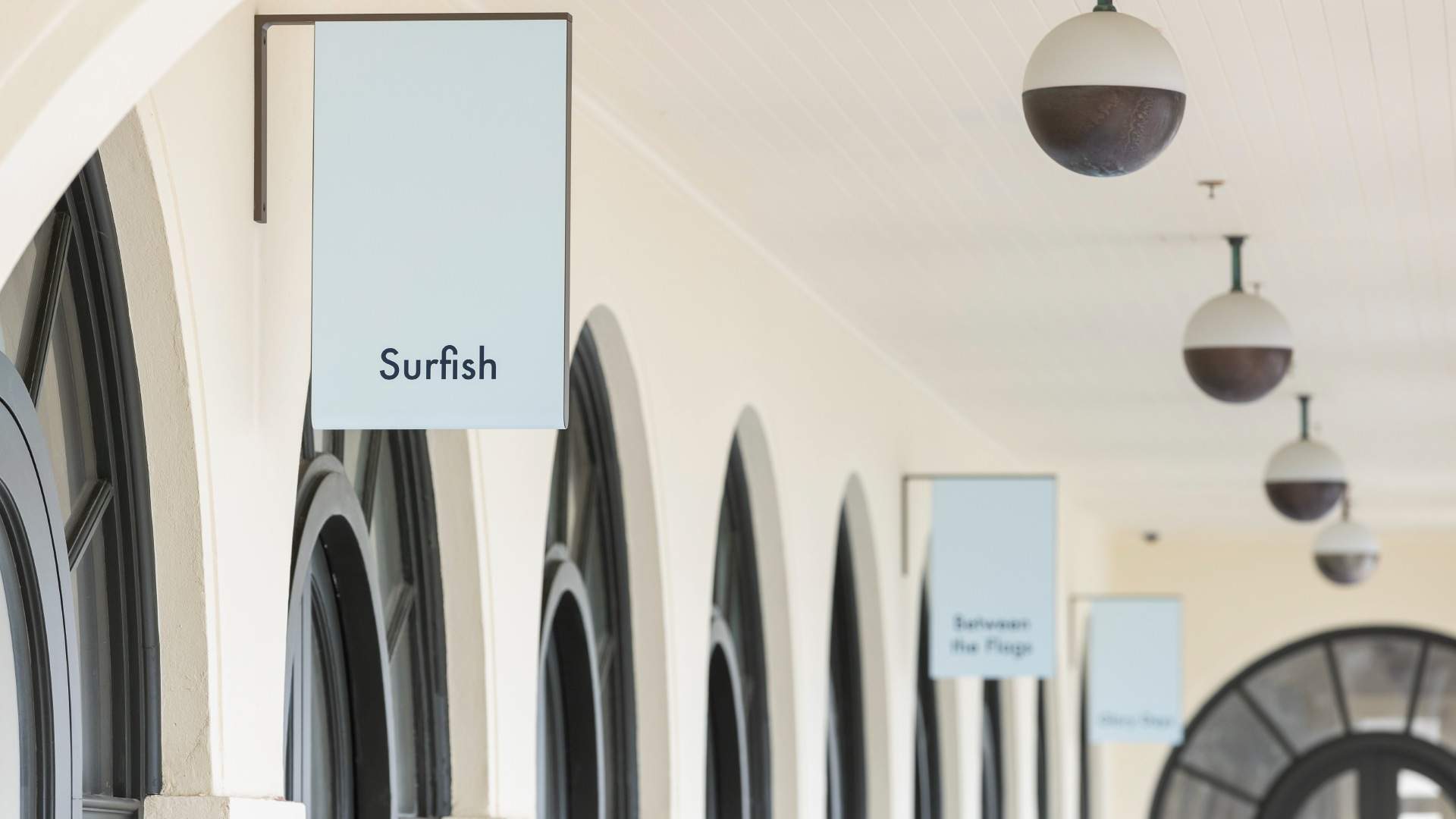 Other tenants at the building include clothing brand Between the Flags, previous tenant Surfish Cafe and Glory Days Bondi, a sister venue of North Sydney's Glory Days from the owners of Glorietta and Woolpack Hotel.
The opening night event is free but you're required to register to ensure your spot on the night. If you want to check out all the exciting things happening across the first month of the Bondi Pavilion head to the What's On page of its website.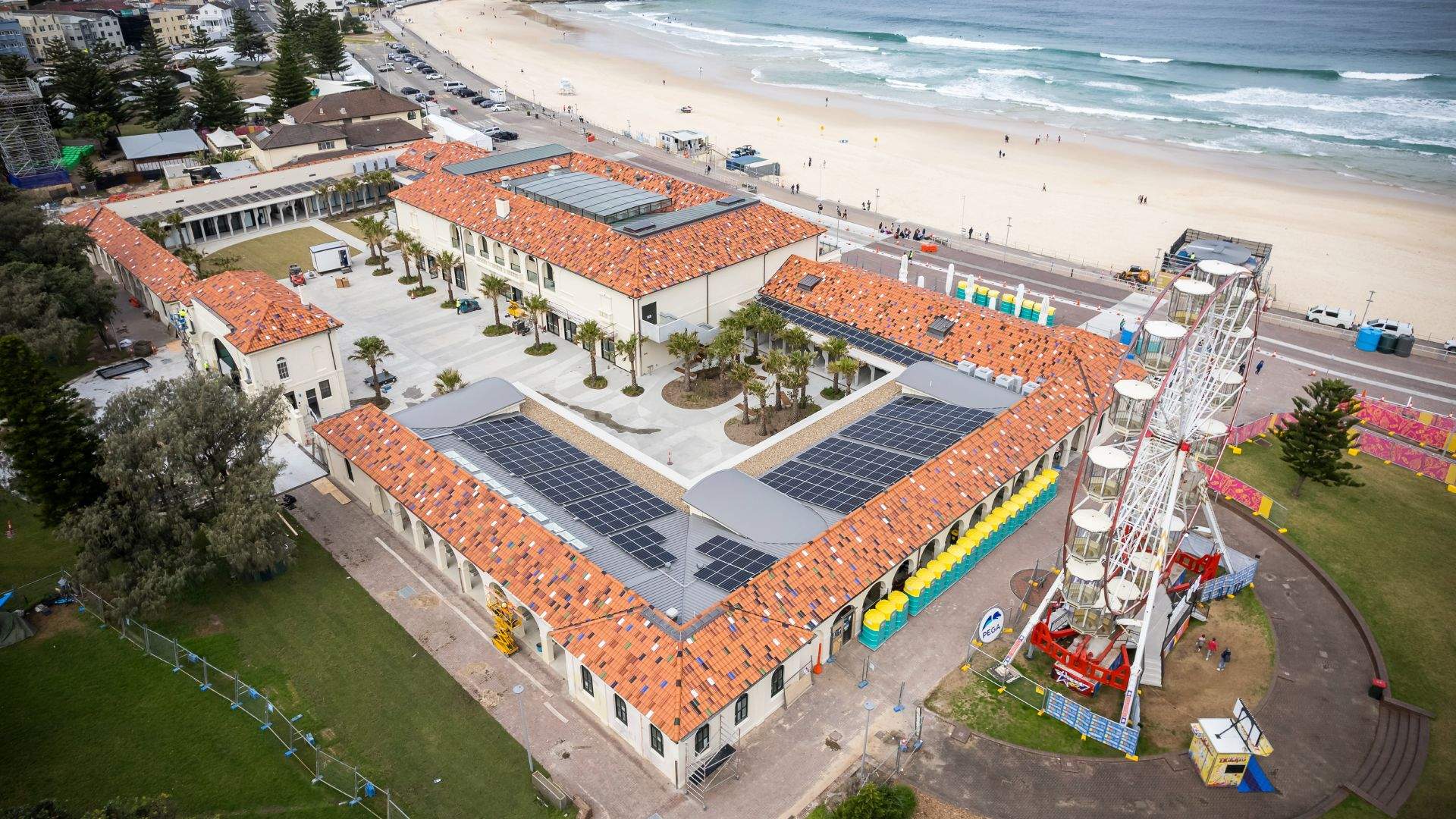 The Bondi Pavilion is reopening on Wednesday, September 21.