The holidays are fast approaching, and that means Disney has started to put up its decorations, reveal its new snacks, and get us all ready to celebrate.
Cinderella Castle
While we were walking around EPCOT's World Showcase, we noticed there was a new treat available at our favorite spot in the Germany Pavilion — a new holiday caramel flight at Karamell-Küche!
This new treat is called the Werther's Original Caramel Holiday Flight, and it can be yours for $7.29. It includes Cranberry, Eggnog, Gingerbread, and Snickerdoodle caramel squares.
Werther's Original Caramel Holiday Flight
We loved the Snickerdoodle square — it's sugary and cinnamon-like, just like the beloved cookies, and it almost tastes like you're biting into Snickerdoodle dough instead of a caramel square at first bite.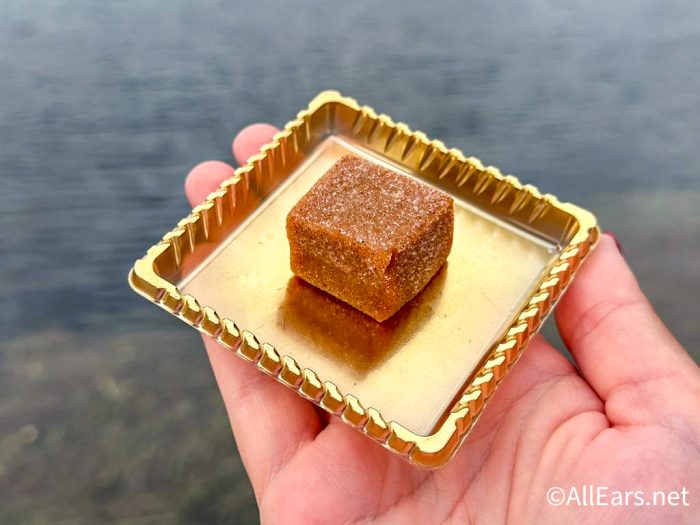 Snickerdoodle
Now, the Eggnog caramel square definitely tastes like eggnog on first bite and is creamy against the caramel, but if you think eggnog tastes like bubblegum, that will be exaggerated here. Our reporter usually loves eggnog, but she couldn't get past the bubblegum flavor and chewiness.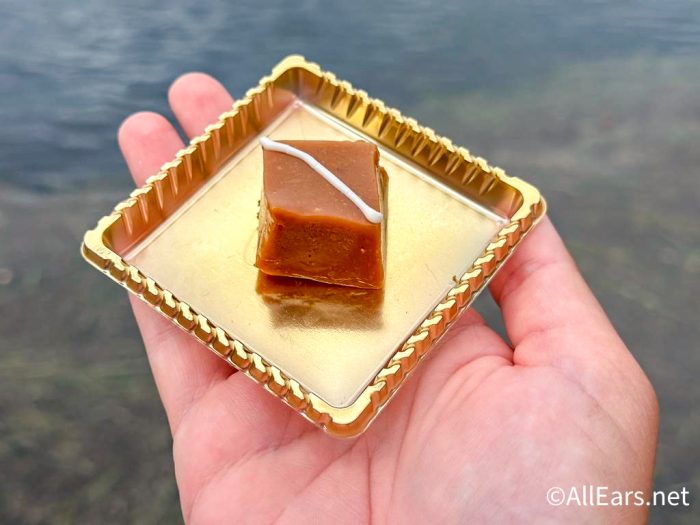 Eggnog
If you love Gingerbread, then the Gingerbread square is for you because it tastes just like gingerbread. We really loved the added crumbs sprinkled on the top, too!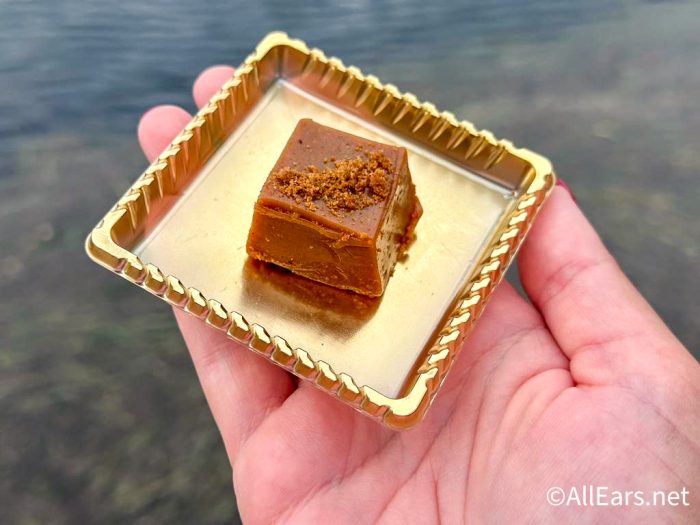 Gingerbread
Lastly, the Cranberry had a nice fruity cranberry flavor that helped give it something special, but that's about it. It's basically just normal caramel with hints of cranberry. Still good, though!
Cranberry
Now, this whole flight was VERY sweet, so if that's not your jam, you may want to stay away. We're gearing up to try ALL the holiday snacks Disney is going to throw at us, so stay tuned to AllEars for all the latest reviews!
Do you want to know which character breakfast is one of the best-kept secrets in Disney World? We have the answer!
Which of these would you be most excited to try? Tell us in the comments!
Post a Comment



Originally Appeared Here