In our 2023 Whole Home, a light-filled room was once dominated by aqua trellises and a European stone fountain on one wall. As an unabashed Francophile, designer Claire Staszak of Centered by Design hoped to embrace a plein air lifestyle indoors. "We call it our 'Sunday morning room' because that's my day of rest," Staszak says of the serene space, which now flows naturally into the outdoor patio.
She pulled down the trellises, repainted them Dayroom Yellow by Farrow & Ball, then reinstalled them, leaving room on the ceiling and around the fountain for Simes Studios to hand-paint a floral design. A tasseled valance—reminiscent of Parisian café awnings—along with a marble bistro table and custom all-weather draperies in a Morris & Co. stripe deliver European ambiance in practical style.
"You can have the doors open and not worry about draperies getting dirty or the sun fading them," Staszak says. Grateful for the initial inspiration, she adds, "I love old homes. They give you a great starting point!"
I love the idea of reading a book while my husband is painting and my kids are coloring nearby. It's a romantic life.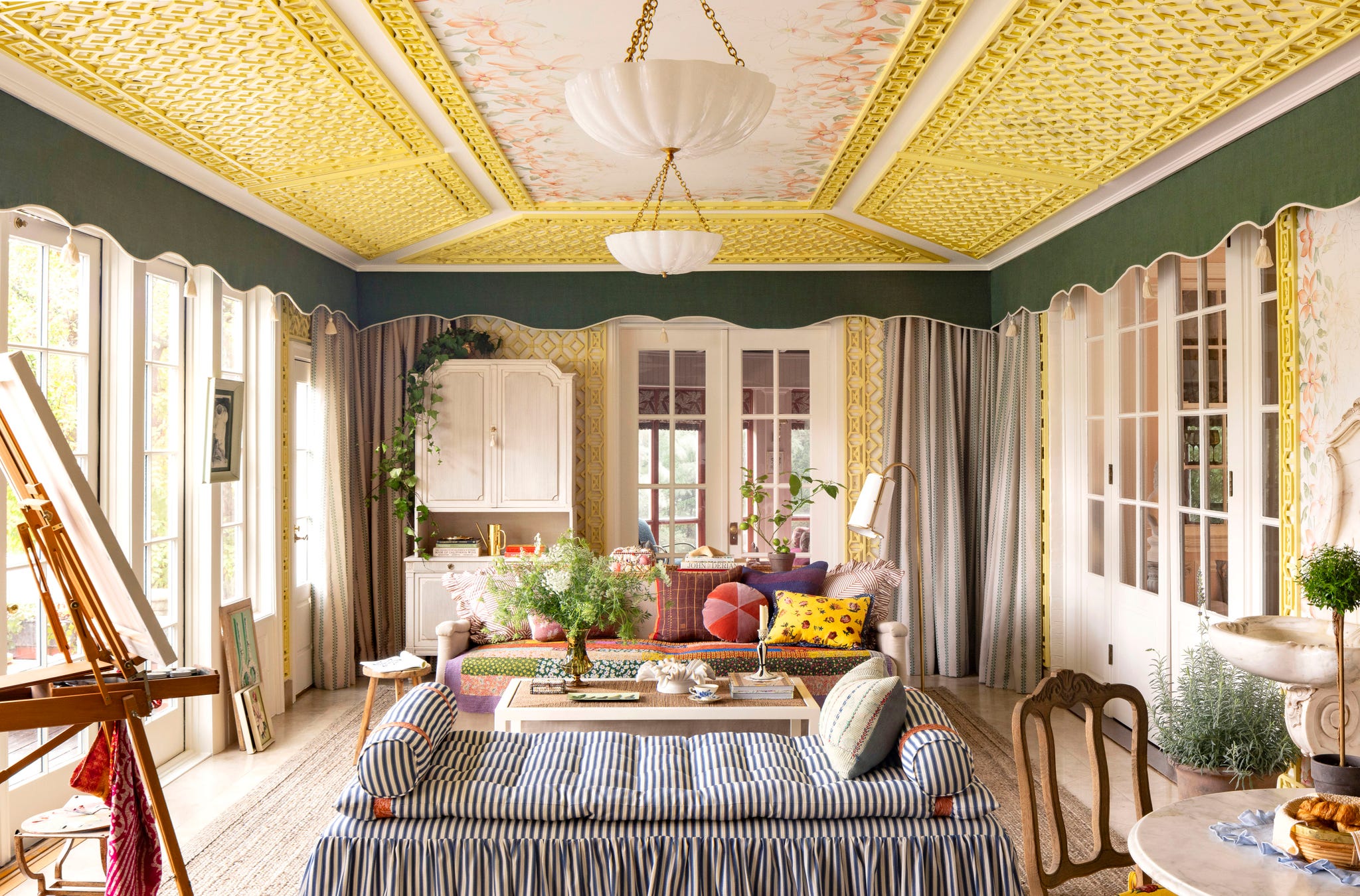 KEVIN J. MIYAZAKI
A dining hutch houses recreational goods, like yoga mats and art supplies. The daybed's bolsters remain in place thanks to clever bands with snaps.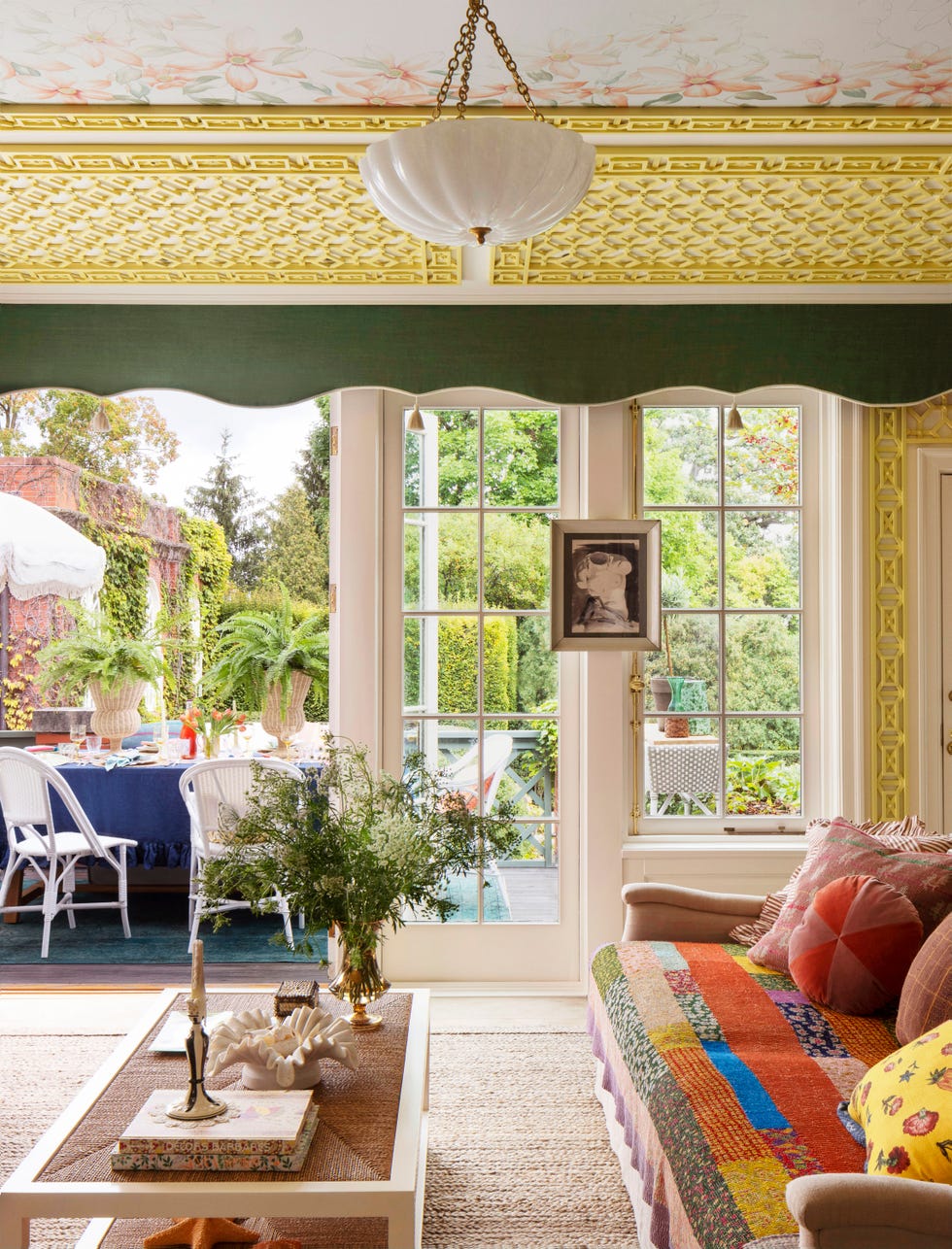 KEVIN J. MIYAZAKI
A lover of what she calls "luxury boho" style, Staszak wanted every element to feel lived-in and cozy. She layered a simple Lee Industries sofa with a sari quilt from Aloka and an unexpected mix of throw pillows.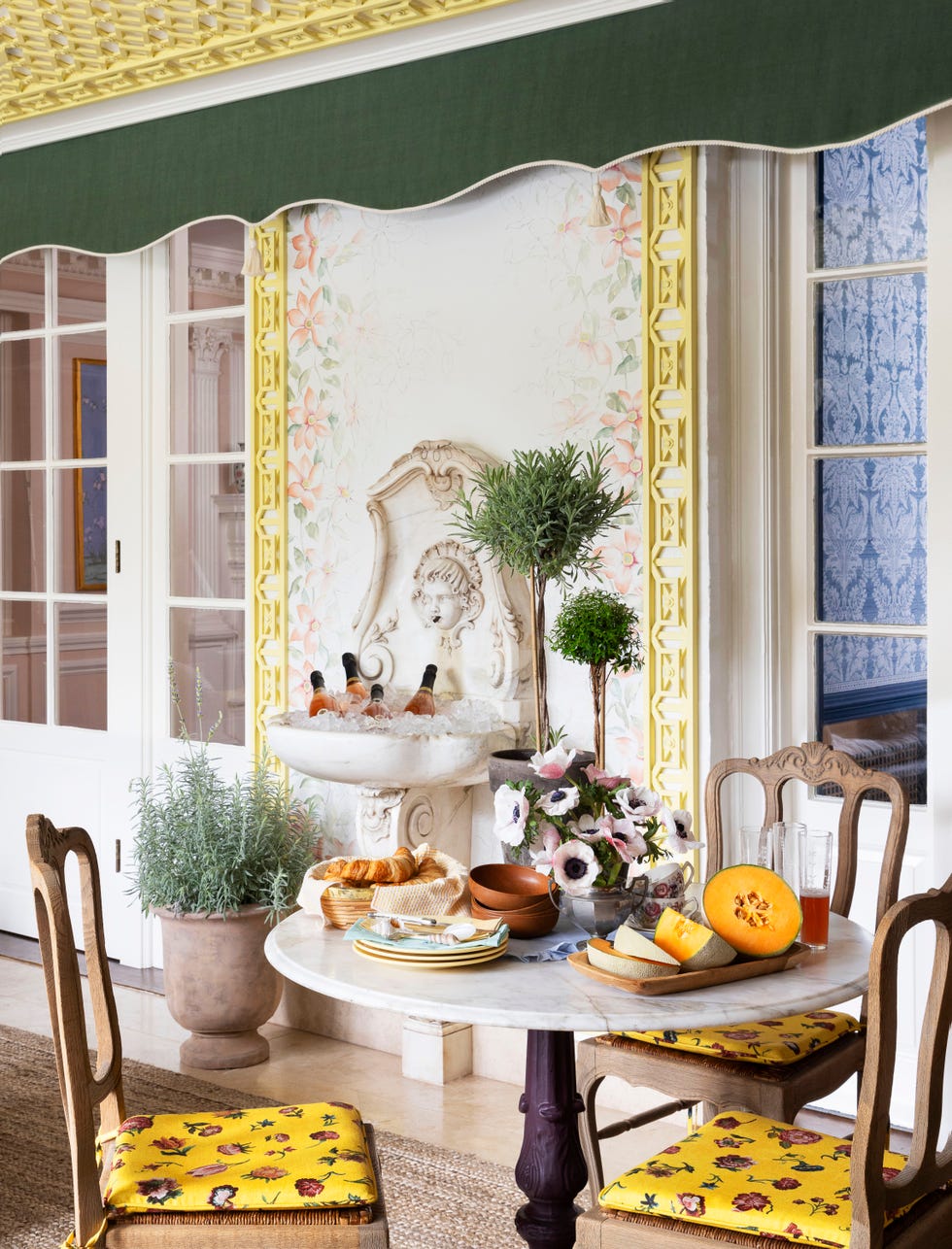 KEVIN J. MIYAZAKI
A marble fountain that came with the house now serves as a playful ice chest. To make the indoor fountain seem purposeful, Staszak commissioned Simes Studios to create a custom mural of flowering clematis vine.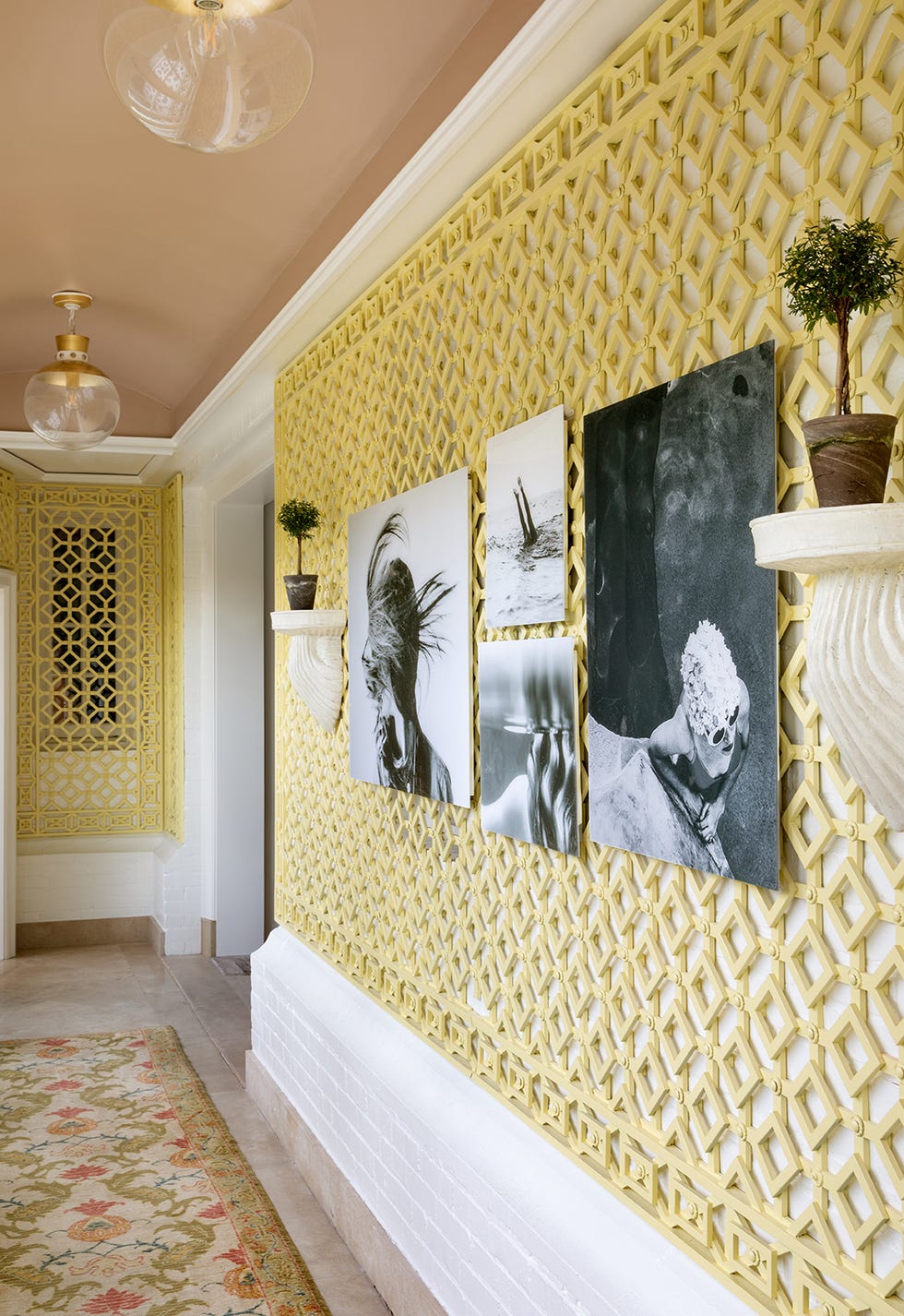 ANNA SPALLER
Art from Minted provides contrast to the trellis-lined hallway.
KEVIN J. MIYAZAKI
Beyond two sets of French doors, a private patio overlooks the backyard pool and gardens below, making it an ideal spot for alfresco dining.
TOUR THE REST OF WHOLE HOME 2023
Designer headshot photographed by Aimee Mazzenga