The award-winning Universal Hotels has opened a brand-new CBD pub in the heart of Darling Quarter, unveiling Darling Pavilion.
Located at the foot of Tumbalong Park – a short walk over the footbridge from the CBD – the pavilion-style pub blends casual charm with Mediterranean-inspired elegance, seating over 350 patrons across 1,000sqm of indoor and outdoor areas.
A product of designer Michael McCann of Dreamtime, creator of Mr Wong, China Diner and Felix, Darling Pavilion is a light-filled space with an impressive 20-metre stone bar that opens onto an expansive terrace decked with comfortable lounges – intended for soaking up afternoon sun with a drink in hand.
The Mediterranean influence brings sleek tiled tabletops and whitewashed walls amid plenty of greenery. The space will exude a fusion of live music sessions and ambient beats, boasting a custom-built DJ deck.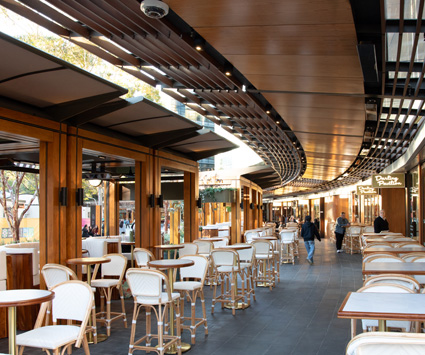 Furthering the feel is a laid-back menu, incorporating familiar pub classics with Mediterranean-kissed dishes, steered by head chef Kyle Quy (ex- Nola Smokehouse) in conjunction with group executive chef Dean Sammut.
Signature dishes such as the succulent Whole Roast Shoulder of Lamb will be produced in the open plan theatre-style kitchen, which naturally counts Neapolitan-style pizzas fresh from the oven, led by the house special, the aromatic Mushroom & Truffle Pizza.
Darling Pavilion will range dishes from a quick, sumptuous bite, to a multi-course celebratory feast. Catering to its proximity to the city centre, the menu offers mid-week specials and fast service lunch options.
Rounding out the bespoke theming, the Pavilion's drinks menu includes signature hand-crafted cocktails using seasonal and artisanal ingredients, and an expansive array of classic beers and wines.
Universal has pitched to the 'elevated pub experience' and aims to welcome locals, corporates, families and tourists all day, every day.
Darling Pavilion joined the group's 16-strong pub and restaurant portfolio, opening Friday (11 August) at 1 Harbour St.
"Darling Quarter holds fond memories for many Australians," says Jim Kospetas.
"It's great to see the whole area evolve with time and we're excited to introduce Darling Pavilion to the mix."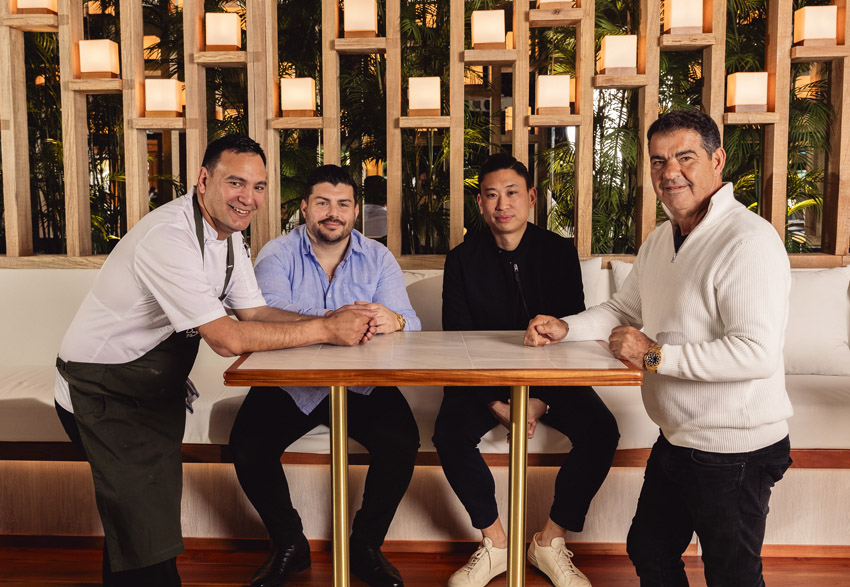 L-R: Dean Sammut, Harris Kospetas, Kyle Quy, Jim Kospetas



Originally Appeared Here