The RHS Chelsea Flower Show 2023 is almost over for another year. We've seen show-stopping horticulture, world class gardens, glorious floristry, the first-ever accessible Show Garden, small space inspiration and peerless exhibitors. But what happens to the beautiful gardens once the show comes to a close?
The Chelsea Flower Show has long been a global platform for good causes to raise awareness and funds. To help many gardens live on, Project Giving Back (PGB) is supporting seven Show Gardens, six gardens in the All About Plants category and two Sanctuary Gardens. Each space will be relocated so they will continue to make a positive difference to communities and charities in the longer term
"It is clear that gardening and good causes are a natural fit. We are thrilled to have supported a fantastic array of gardens that combine incredible causes with the highest standards of design and planting," says Hattie Ghaui, Director of PGB. "Our priority is helping them to tell their stories and make the most of this special opportunity."
Keep reading to find out what happens to the RHS Chelsea Flower Show gardens:
SHOW GARDENS
The Myeloma UK – A Life Worth Living Garden
The garden will be repurposed and re-homed to benefit a number of different sites, with thousands of herbaceous plants and shrubs sold via a specially arranged and advertised plant sale to raise funds for the Myeloma UK charity.
RHS/Neil Hepworth
MORE INFO

Nurture Landscapes Garden by Sarah Price
"After Morris' death, the garden at Benton End was dug up and distributed far and wide to various gardeners," Sarah tells Country Living. "A nice touch post-show is that many of the plants, materials and herbaceous grasses will find a new home at Benton End, whether it be in the house or the garden, which almost signifies the return of the 'lost' plants."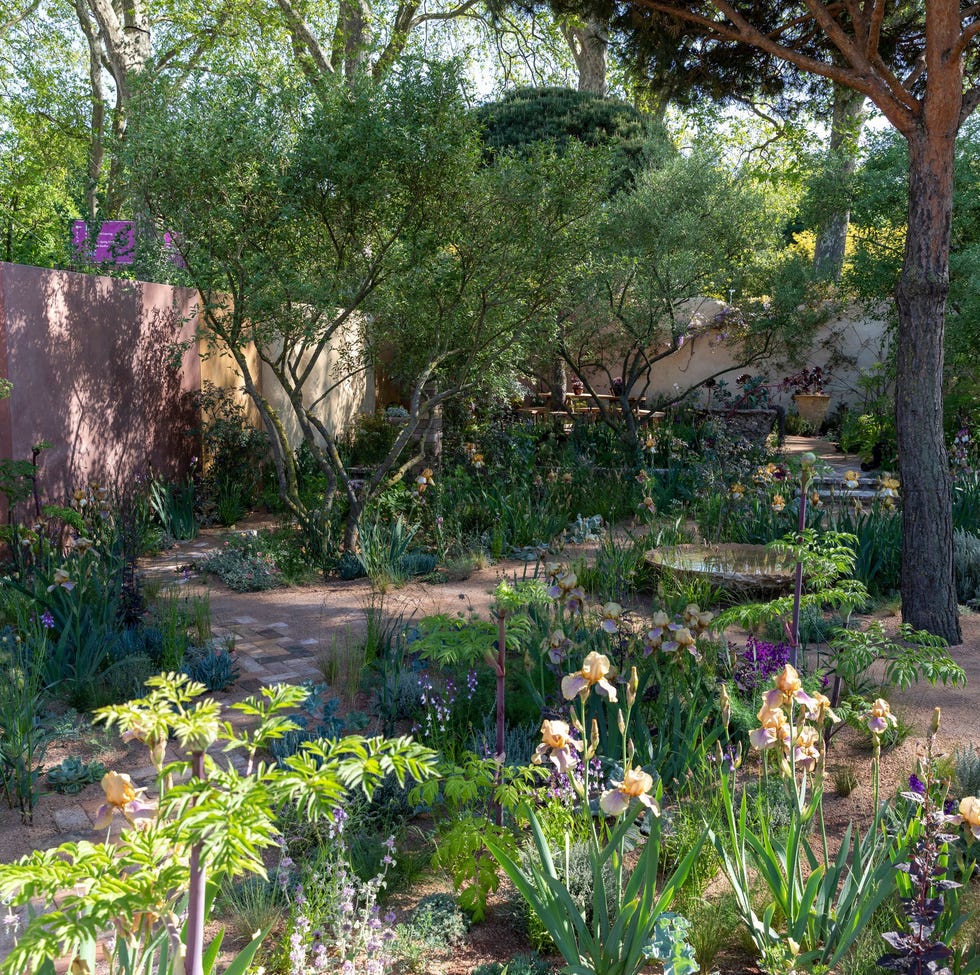 RHS/Sarah Cuttle
MORE INFO
Horatio's Garden, designed by Charlotte Harris and Hugo Bugg
It's going to the Princess Royal Spinal Injuries Centre at the Northern General Hospital, Sheffield.
"Horatio's Garden Sheffield will really change people's lives," says Mr Pradeep Thumbikat, consultant surgeon in spinal cord injury rehabilitation and clinical director. "All of us, patients, families and staff, are really excited."
The Centre supports an extensive geographical area, from the West Midlands to East Anglia, South Yorkshire to Lincolnshire, looking after more than 360 in-patients a year.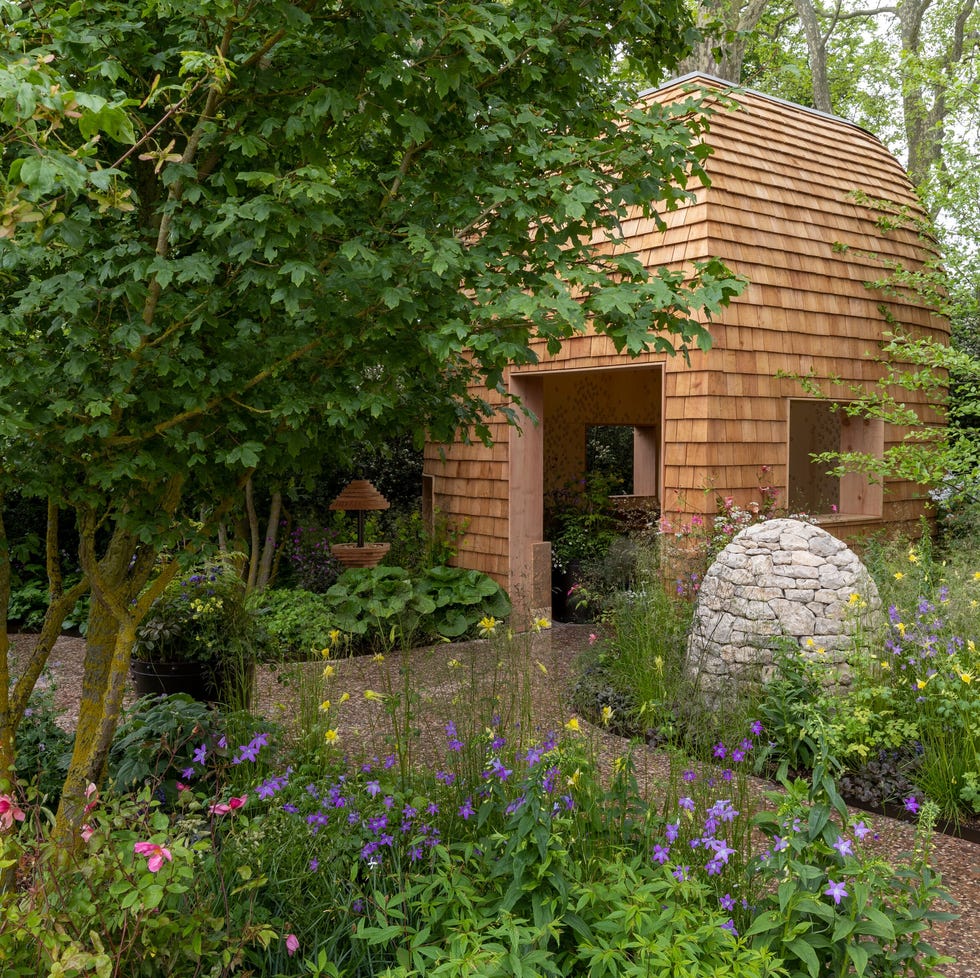 RHS/Neil Hepworth
MORE INFO
The Royal Entomological Society Garden, designed by Tom Massey
The garden will be relocated as a publicly-accessible teaching garden and opportunity for urban insect study at IQL (International Quarter London), a workplace district in Stratford, East London.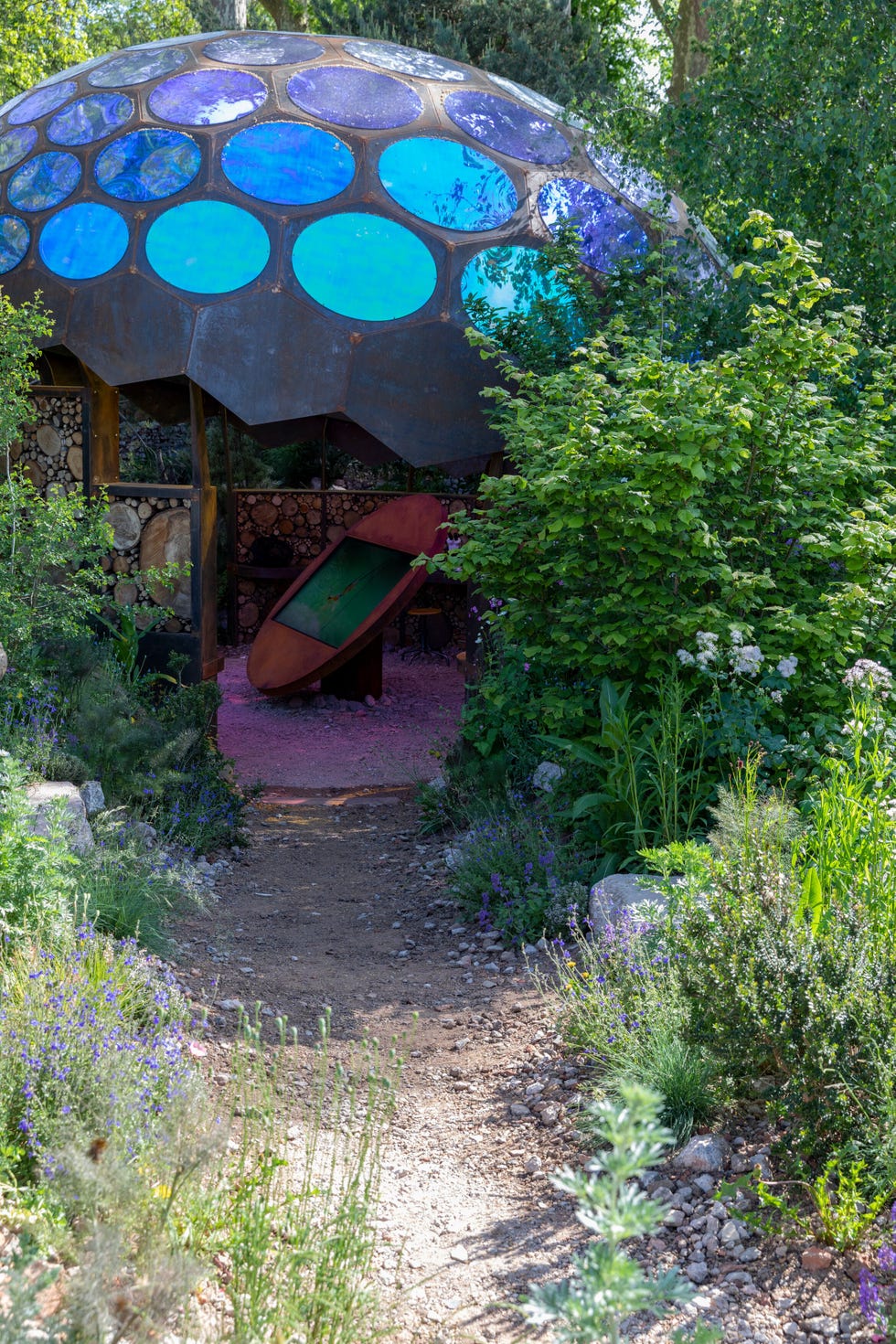 RHS/Neil Hepworth
MORE INFO
The Samaritans' Listening Garden, designed by Darren Hawkes
Following the Chelsea Flower Show, the garden will be permanently relocated to Samaritans branches across the UK, including in Cornwall. In addition, any build materials not able to be repurposed will re-enter the recycling process from where they were originally sourced.
Speaking about the relocation Darren said: "I am delighted that elements of the garden will have a long-life outside of RHS Chelsea. Having spent the last six months working as a Samaritans listening volunteer in Cornwall, it's great that branches in the region have been chosen for the relocation project. I hope the planting will be a welcoming and uplifting sight to visitors and volunteers alike."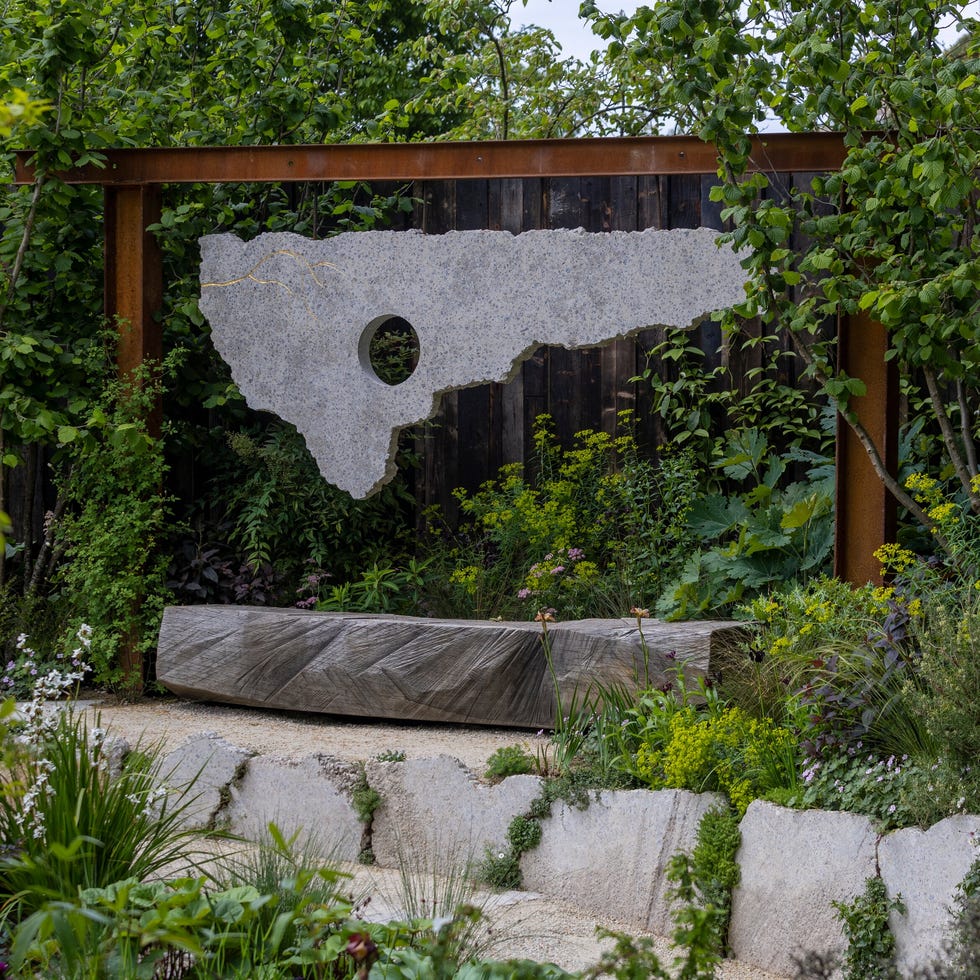 RHS/Neil Hepworth
MORE INFO
The Savills Garden, designed by Mark Gregory
Savills will work with the national charity, Shaw Trust, to relocate the garden to a children's home in Nottinghamshire. Additionally, Savills will work with existing charity partner Rethink Food, an organisation focused on educating school children on food security, to share learnings from the garden.
A variety of produce from the garden will also be relocated to the Chelsea Pensioner's allotment.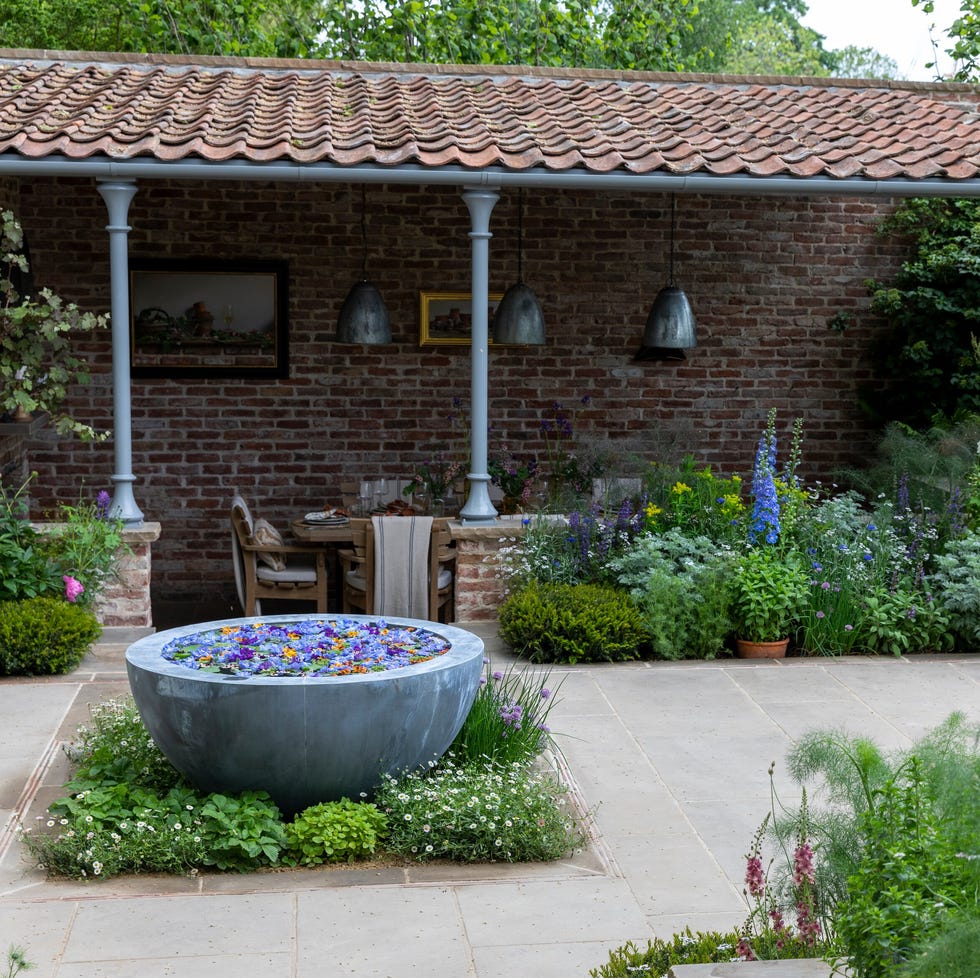 RHS/Sarah Cuttle
MORE INFO
The Fauna & Floral International Garden, designed by Jilayne Rickards
With sustainability as a guiding theme throughout the garden, after the show it will be relocated to Tropical Biome of The Eden Project in Cornwall.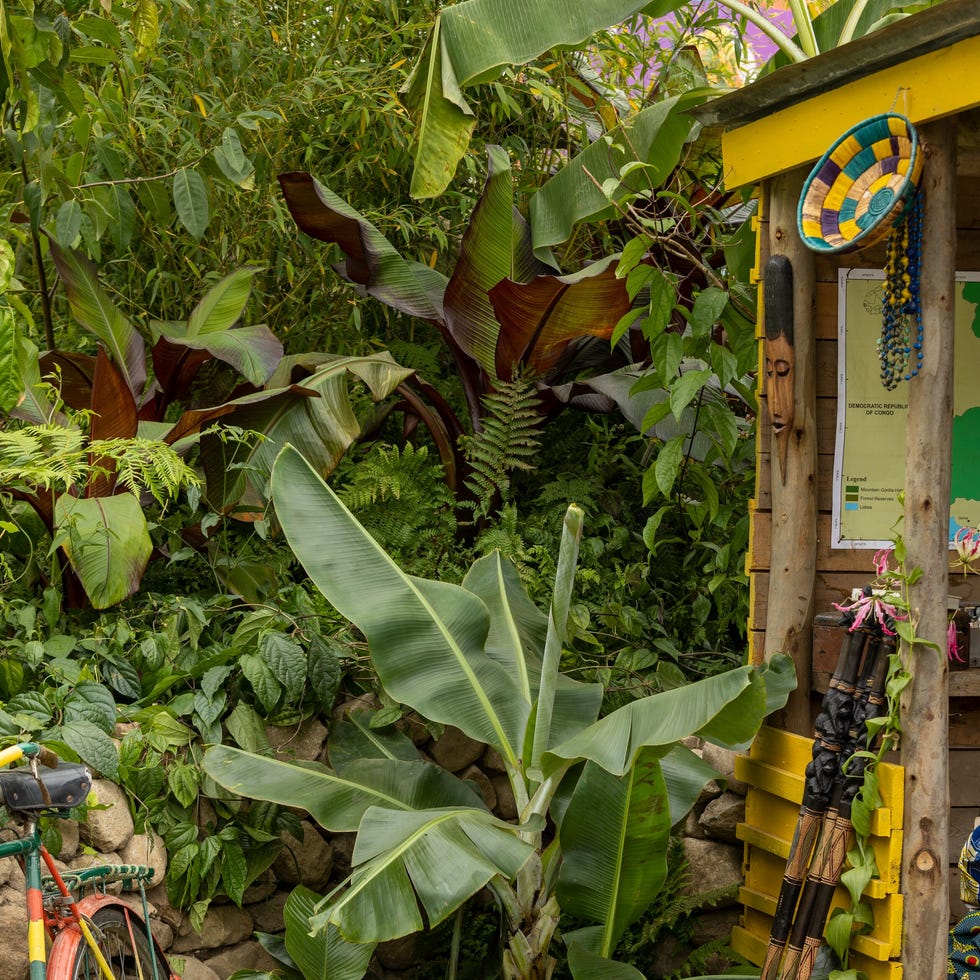 RHS/Neil Hepworth
MORE INFO
SANCTUARY GARDENS
The London Square Community Garden, designed by James Smith
Elements of the London Square Community Garden will be relocated to the Doddington & Rollo Community Roof Garden in Battersea, reflecting London Square's commitment to promoting green spaces for local communities.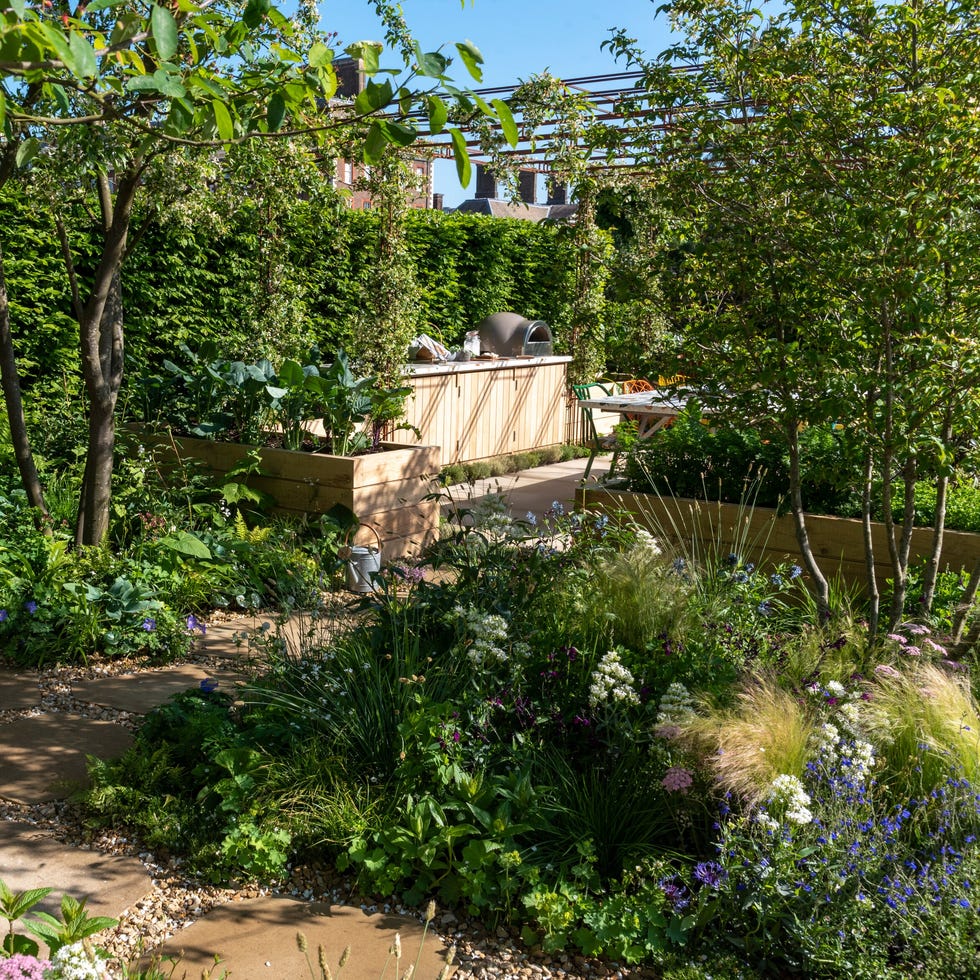 RHS/Tim Sandall
The RSPCA Garden, designed by Martyn Wilson
The garden will be taken to Stapeley Grange in Nantwich, Cheshire – one of four RSPCA wildlife centres based in England which support the rehabilitation of sick, injured, orphaned and confiscated wildlife. The RSPCA says Stapeley Grange is also a sanctuary for young people, families and vulnerable adults, who visit for support with emotional wellbeing and resilience.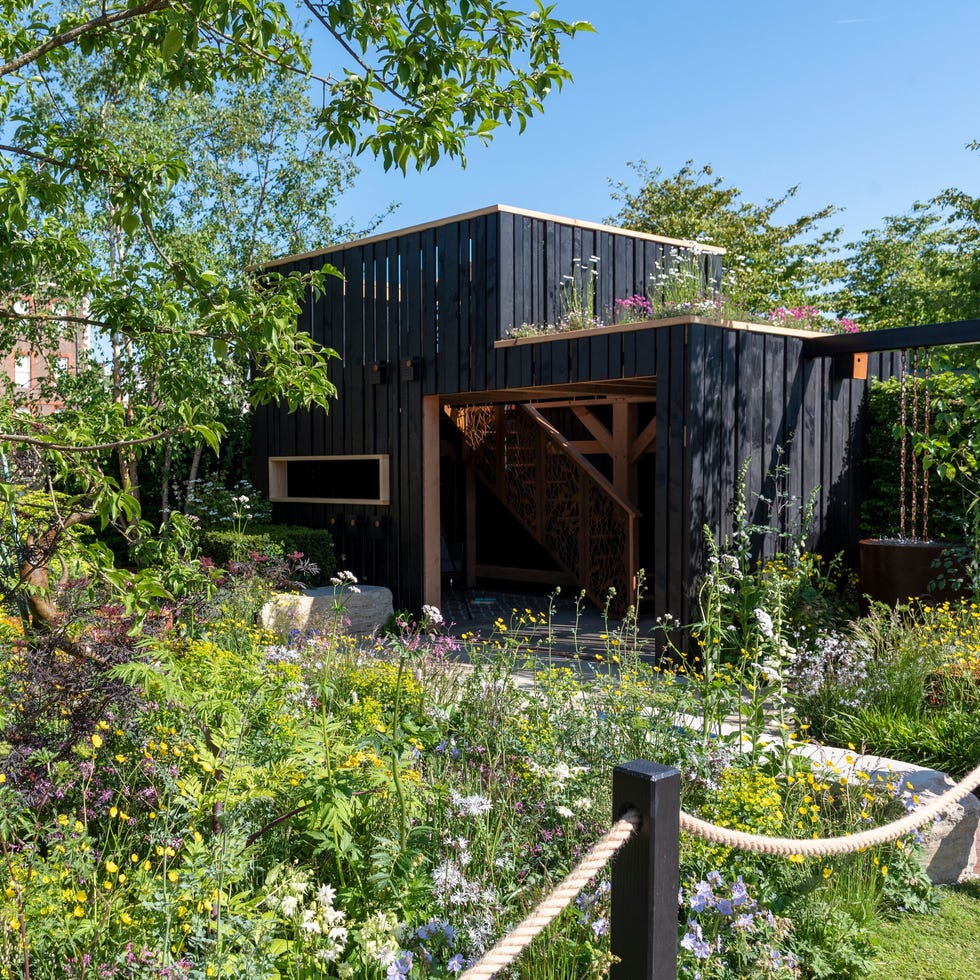 RHS/Tim Sandall
MORE INFO
ALL ABOUT PLANTS
The Talitha Arts Garden, designed by Joe and Laura Carey
The garden will be relocated to St. Margaret's House community centre in Bethnal Green, London.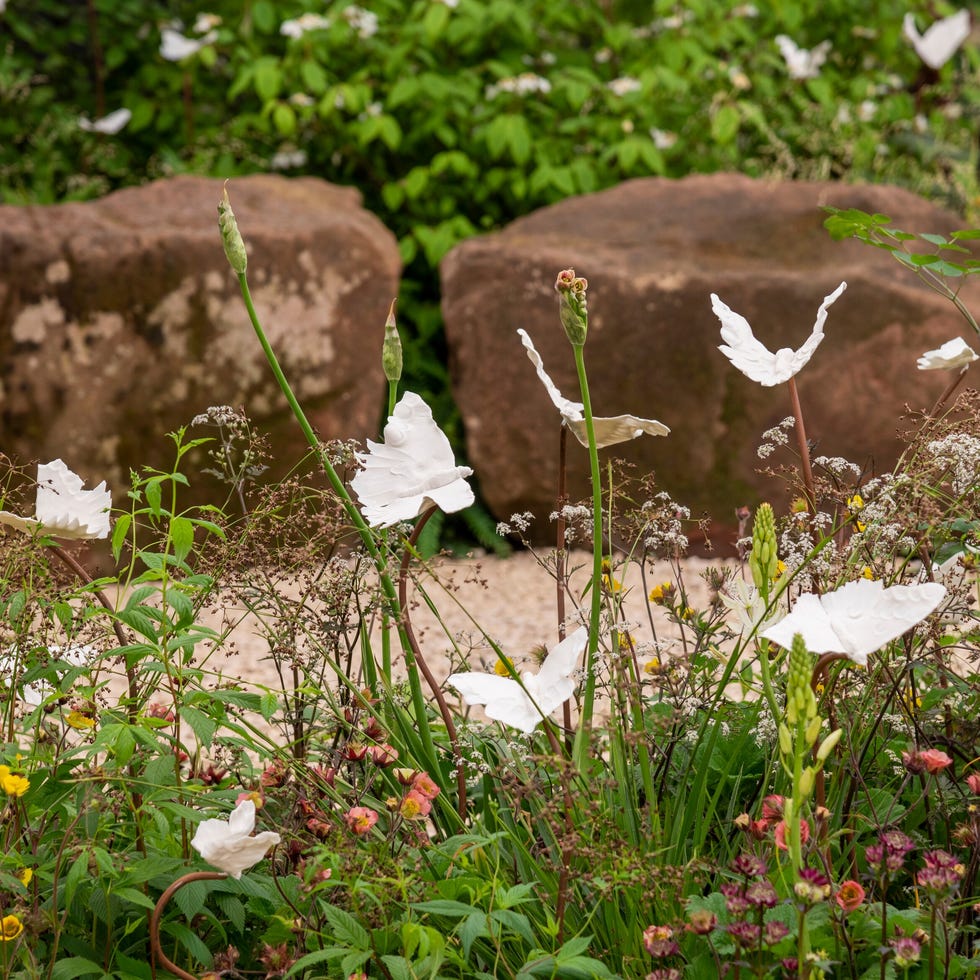 RHS/Tim Sandall
The Teapot Trust Elsewhere Garden, designed by Nicola Semple and Susan Begg
The garden will be relocated to the Royal Hospital for Children, Glasgow within the Queen Elizabeth University Hospital.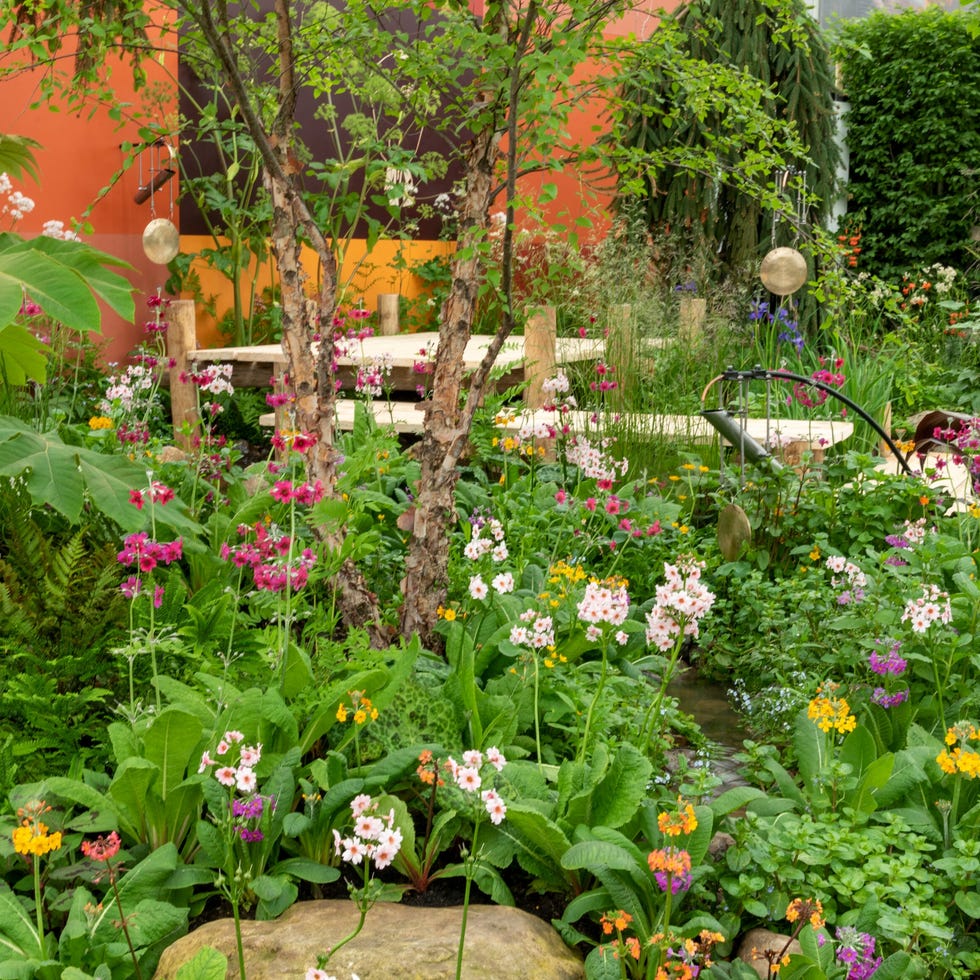 RHS/Tim Sandall
The Natural Affinity Garden for Aspens, designed by Camellia Taylor
After the show, the garden will be relocated to Aspens in Kent to be used by the charity's residents and visitors who are on the autism spectrum, with learning disabilities or who have complex needs.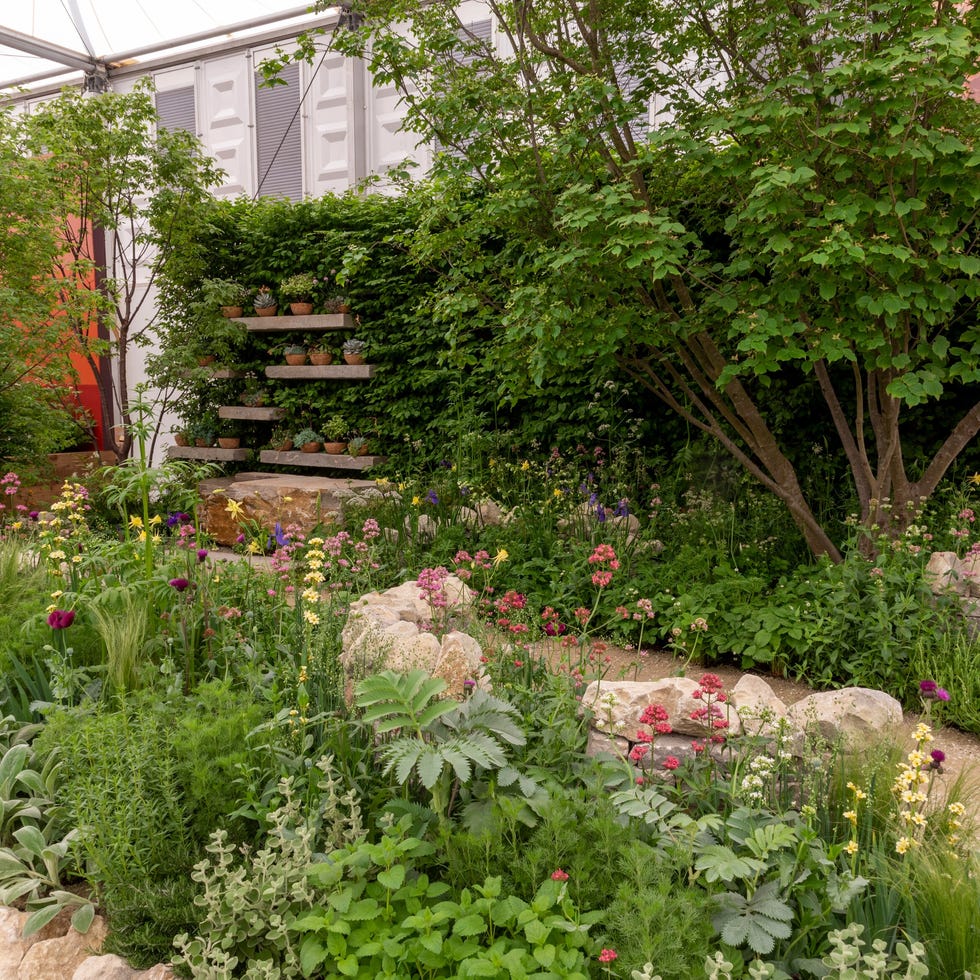 RHS/Tim Sandall
School Food Matters Garden, designed by Harry Holding
The garden will be relocated to create a valuable educational resource for school children.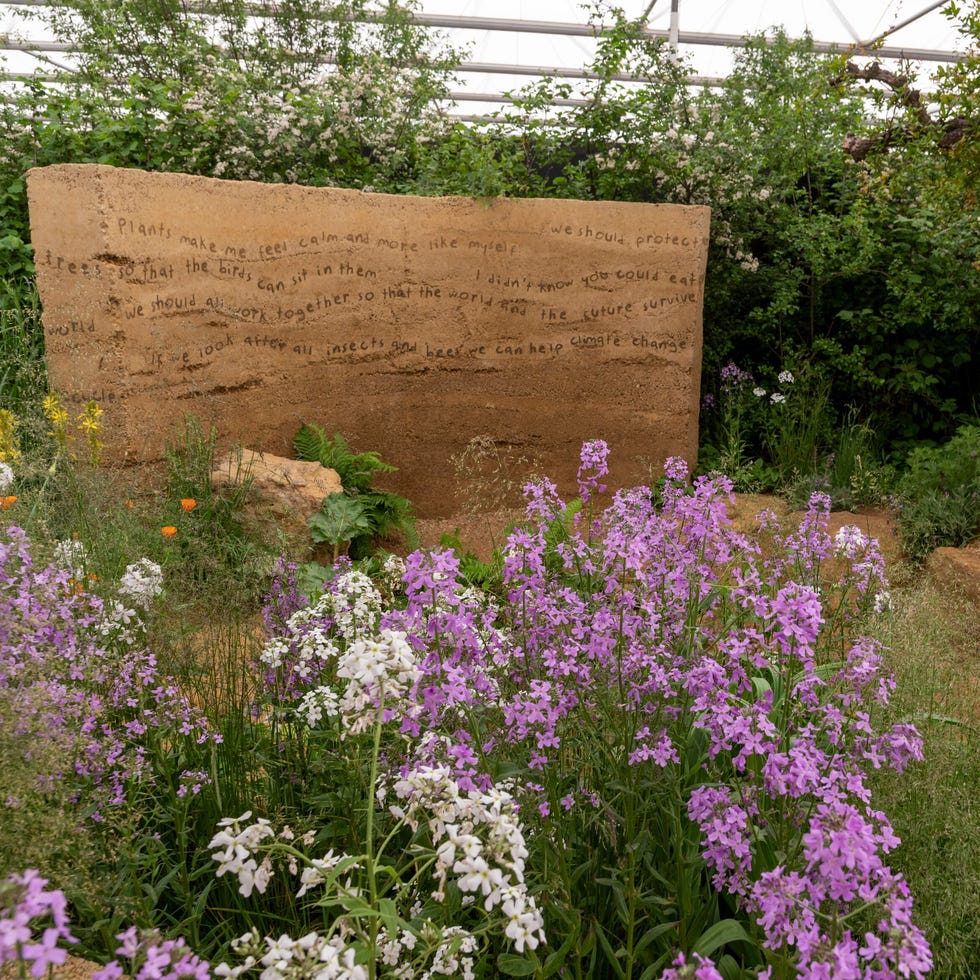 RHS/Tim Sandall
The Sadler's Wells East Garden, designed by Alexa Ryan-Mills
After the show, plants and materials from the garden will go to School 21, an associate school of Sadler's Wells.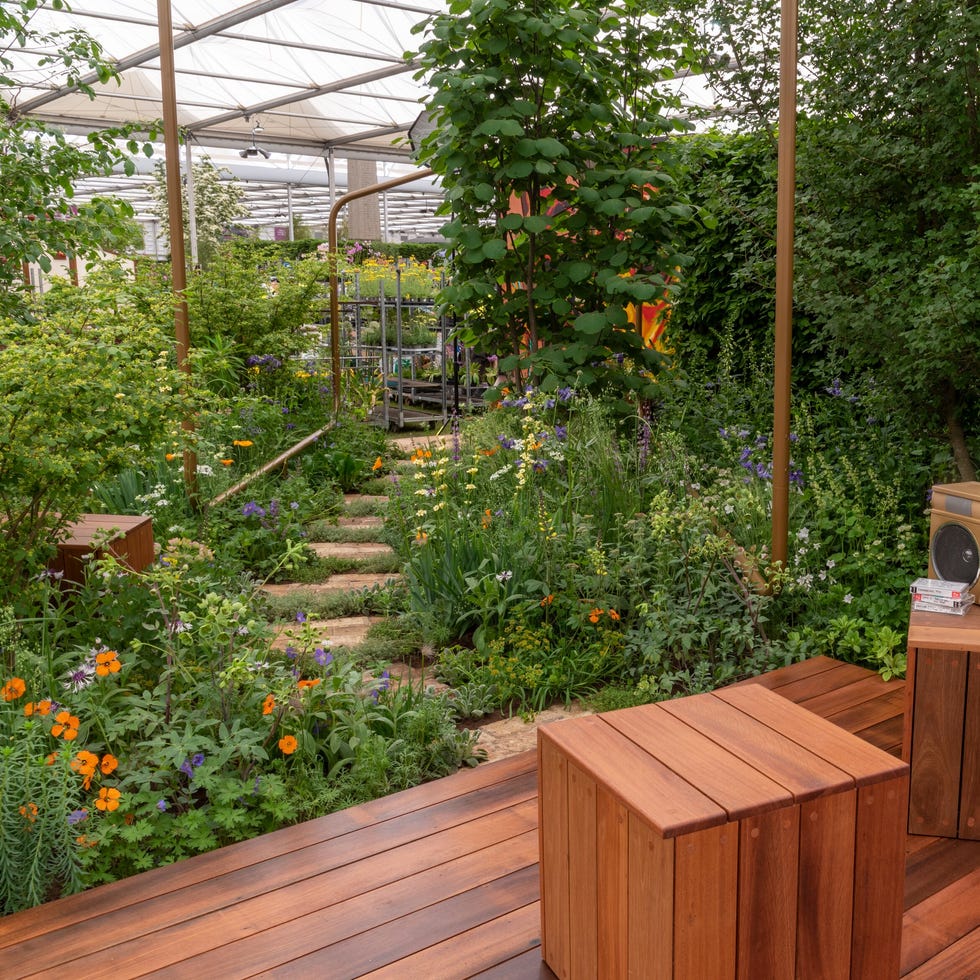 RHS/Tim Sandall